Startups
Infobip: Croatia's Newborn Unicorn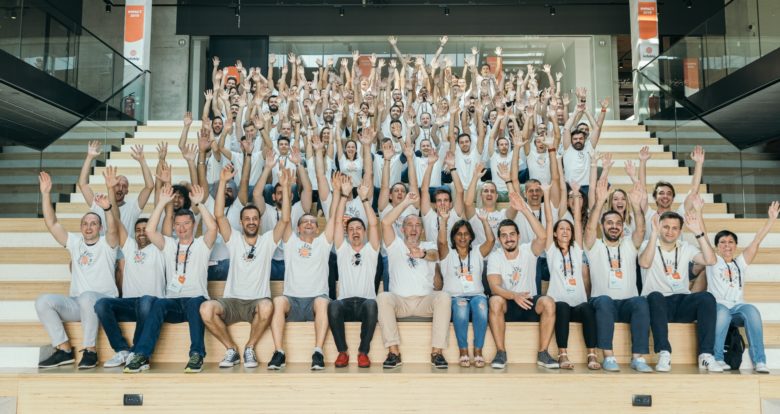 Founded in 2006 in Croatia and with no external capital invested up until July 2020, Infobip has just attracted its first investor at a Series A stage and turned into a unicorn. The Croatian born and officially headquartered in the UK omnichannel communication technology company Infobip has raised over $200M at a valuation of over $1B which turns it into a unicorn, Reuters reports. 
"Together, we have a shared vision to further accelerate Infobip's pre-IPO growth in North America and globally by executing a series of identified strategic acquisitions," says Chip Schorr, Senior Managing Director at One Equity Partners (OEP) in an official release. The investor is the US-based middle-market private equity firm One Equity Partners which has over $6 billion in assets under management and a focus on transformative combinations within the industrial, healthcare and technology sectors in North America and Europe.
Interaction 4.0
"We believe that conversational user interfaces are transforming the way we interact with digital services, and this will forever change the way we interact with the world around us. We're headed towards a new era – which we call 'interaction 4.0' – replacing the need to browse the web or download an app with conversational interaction as the heart of communication. We plan on being at the forefront of this era, and this investment from OEP will help to get us there," states Silvio Kutic, CEO of Infobip.  
Specialized in omnichannel communication and customer engagement technology, Infobip offers a variety of solutions to help corporate clients communicate with customers through text messages or third-party apps such as WhatsApp. According to Schorr, Infobip  has built a world-class, SaaS-enabled communication platform," powering richer customer interactions for leading global enterprises, while also optimizing performance." Among the clients of  Accessed through a single platform, Infobip's omnichannel engagement, identity, user authentication, security and contact center solutions help clients and partners overcome the complexity of consumer communications, grow their business and increase loyalty– all in a fast, secure and reliable way. 
Infobip has 65+ offices on six continents offering natively built technology with the capacity to reach over seven billion mobile devices and 'things' in 190+ countries connected to over 800 telecom networks. The company serves and partners with leading mobile operators, messaging apps, banks, social networks, tech companies, and aggregators. The company generated €602 million in 2019 revenue, having achieved a compounded annual growth rate of 48% for the last decade.