interview
Inside The Bulgarian Cloud Storage History, Two Exits And A $25M Investment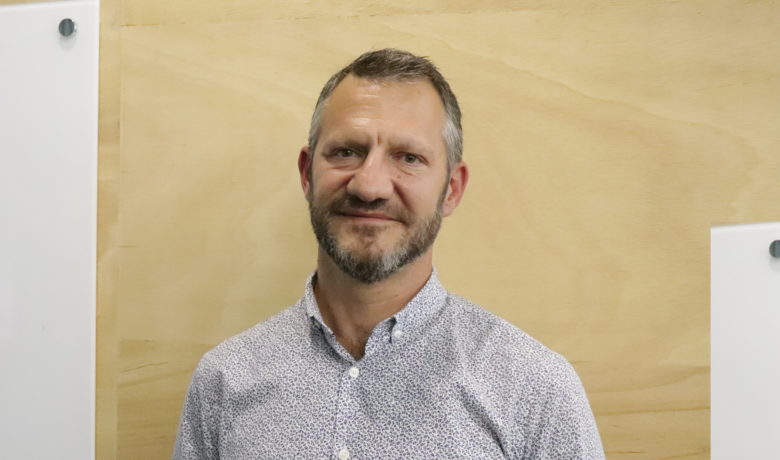 The story in brief:
Last year, a US company that has attracted $95M of external capital decided to open a Bulgarian engineering office and invest $25M in it

The decision to launch an office in Bulgaria is only partly related to cost-efficiency. 

Indeed, the story of why AtScale decided to come to Bulgaria and build cutting-edge multi-cloud systems here is long and has its roots in the first days of the digital transformation of the Bulgarian National Television and the first distributed computing systems developed in Bulgaria.

In an interview with AtScale's VP of R&D Momchil Michailov, you can explore the less known story of Bulgarian cloud computing, two exits the ecosystem knows almost nothing about, and what Michailov has on his mind this time.
A year ago, an American software company called AtScale announced an investment of $25M in Bulgaria. The country was seen as an important part of the plan to build a cutting-edge multi-cloud product that redefines traditional data virtualization. Already at its official launch, the founded in 2013 Silicon-Valley company was talking about an ambition to build 60% of its software at the Technology Center in Sofia by the end of 2020. 
But why Bulgaria? A hint: it's not for the cost of IT talent in the country. It's related to a 23-years long story that started with a random phone call, went through two exits, and led to this decision. All these events have one person in common – AtScale's Vice President of Worldwide Engineering and R&D Momchil Michailov. 
What AtScale does is developing a platform that enables Big Data analytics through intelligent data virtualization and autonomous data engineering. It has clients like JPMorgan Chase, Toyota, and Wells Fargo, and has so far attracted around $95M of external capital. Last month, the company launched its new enhanced product developed completely by the Bulgarian team – an event celebrated by the whole company management. Yet, before such successes and positive press releases land into newsrooms mailboxes, usually, there are many other stories that remain unseen, and many ups and downs no one talks about. In this very honest conversation, Momchil Michailov shares the story of what contributed to Bulgaria's reputation for cloud computing, what it means to sell your company and see it swallowed by a giant, how deals happen in global IT industry, how a film producer turns into tech founder without formal education and his views on what the outsourcing sector brought in Bulgaria. 
Trending Topics: What's your story?
Momchil Michailov: I left for the US in 1996. Back then I was studying at the National Academy For Theatre and Film Arts and was registered as film producer there. One day while I was surfing at camping Gradina, a friend of mine called saying we should go to the US to shoot a documentary part of a communication campaign that was aimed at showcasing how much America had helped Bulgaria during the Ottoman rule. I laughed at him because back then you had to wait for nine months to get a visa. Yet I came back to Sofia, received a visa, a check with the budget and the tickets. They told us we are leaving on Wednesday. It was Monday… So, I packed a bag and took off. We traveled around the states, shot interviews and other footage. I had an uncle, who had escaped from Bulgaria in 1943 and now lived in Boston and I went to meet him. I had no idea what he was doing. It turned out he was manufacturing all these wraps for boats, they were his patents. He was not really speaking Bulgarian as he had been a little kid when his family escaped, I didn't speak a word of English, so we used signs and a bit of German to the extent we both spoke it. He was freshly divorced so we went to his beach house and in the next two weeks, while I was windsurfing he was brainwashing me that I better stay in the US instead of going back to Bulgaria and do business there so I become a big fish in a small pound. Meanwhile, my mother called me that the situation in Bulgaria is not quite pleasant, and they were struggling to buy bread and meat, so I better stay there. And this is how it all started. 
Right. So what did you do and what led you to the tech sector anyway?
At the end of 1996, I was looking around for opportunities and decided I can start importing software and hardware to Bulgaria. Back then no one was importing software, we were too good at hacking. Yet, there was no way to buy hardware. This was the point at which the National Television was changing equipment and transitioning to digital editing. As I had graduated from the film academy, I knew what it was all about. So, I started looking at options to serve BNT, found all available platforms and managed to win the public tender. We started buying everything, registered a company in Boston, the engineers from Bulgaria were all flown in, and we started assembling the new BNT computers in my uncle's house. All manually. Part of the requirement was that all editors and reporters should be able to work on the same file simultaneously from different machines. Well, the software we had bought couldn't exactly do this, and the providers told us it would take another three years to develop something like this. We then looked at each other and knew we should do it ourselves. So we hired people in Bulgaria in early 1998 and started doing it. In April we showed it during NAB the biggest industry show in Las Vegas, and at the end of 1999, we sold the company to Autodesk. We did equip BNT by the way, and our company was called Number One. My co-founder back then – Alexander Lefterov (currently CEO of the startup Tyger Technologies – ed.n.) stayed with Autodesk, I left.
The first exit in 1999. How did it happen and what did it feel like?
Indeed, my youngest son is named after Remi Makhoul who was the VP of Business and Corporate Development at Autodesk, the person who is responsible for this acquisition and later on became my mentor. He's the person who changed my entire life. He helped me create Sanbolic and was on the board of directors at Sanbolic.
What was so special about this company?
Well, many things. Probably the most interesting was the whole workflow we created. When you are developing an application of this kind you need to put it on infrastructure for distributed workload. Otherwise, you are kind of building a house with no foundation – you are building an application that is working with a certain data set, but it doesn't have access to other data. 
So?
Well after we sold Number One, I went on windsurfing for half a year and thinking about this. We sensed that the next big thing in tech might be distributed computing and applications that could be scaled out on many workstations. So, we thought that there should be infrastructure and software for this. And there wasn't. 
At the beginning of 2000, I received a call from the CTO of one of the partner companies of Number One, who told me that Motorola Computing wants to develop next-generation data centers and are discussing distributed applications. He asked me to consult them. They literally gave us the specifications of what the cloud is today, they were designing it back then. They were a bit ahead. (laughs)
I was consulting them on the matter of file systems and databases. I said I will do my best, went home to Boston, and decided that we'll again do it in Bulgaria. So, we registered a company – Sanbolic and started hiring people in Bulgaria. The first programmer we hired was Iva Vitanova, who is heading AtScale Bulgaria today. So, building teams and relationships does matter a lot. Together with Iva, we decided we should develop a distributed file system. Back then I said it would take us three years. Ignorance is a blessing (smiles). At the beginning of 2001, we showed it to Motorola, the first prototype of our product Mya. Well, they stole the name and registered a trademark, so we had to change the name, which was not too comfortable. Even when we sold the company to Citrix there was still Mya source code in it. Motorola Computing Group bankrupted at the end of 2001 anyway, so it wasn't a big deal. But we had started developing a clustered file system. And the three years I had estimated at the beginning turned out to be 17 years. Throughout the years we've invested around $10m in this company, and 100% of it was in Bulgaria, only sales and marketing were in Boston.
And how did you come to the deal with Citrix?
We were going to many tradeshows and one of our big markets was desktop virtualization. The two main companies in this market were Citrix and VMware. Citrix was a great market for us. My team came back with a request from Adobe who seemed to want to put all Adobe's products in the cloud. I didn't take them seriously. Come on… But I let them work. Some months later, these same guys asked me to join some conference call, because they couldn't deal with the client. I was quite annoyed at first, then joined it, and turned out that the client was quite well aware of the technology and what Adobe was doing. After the call, they wanted to meet. I was anyway flying to California the next day, so I went. I went and saw for real that several dozens of engineers were trying to put Adobe in the cloud. And I sat together with the guy from the call. He started asking me about our VCs, board of directors, etc. He told me there were some guys I have to meet. It turned out I went to a meeting with Mark Templeton, the CEO of Citrix. We showed a demo of the prototype Sanbolic had developed for Adobe Cloud. It was an interesting conversation at the end of which Templeton said: "Ok, let's meet in the afternoon." To be frank, I didn't grasp what it was all about. Yet, in the afternoon we indeed met in the house of Templeton, in a part of Silicon Valley, called Woodside. There, on the terrace of his house, he simply asked how much money we'd like to have for the company (starts to laugh). We had some conversations, he wanted to talk to the board of directors of Sanbolic. Next Wednesday he told the board of directors that our technology was fundamental for the future of Citrix. This was the beginning of the deal. It was closed around half a year later. At the time we were 38 developers in Sofia and another 20 salespeople in the US. The deal was the biggest acquisition in the software-defined storage industry (around $150m – ed.n).
What followed?
The shock was massive. From the CEO of a startup the one day, I had to start managing 7200 employees in a unit with $1.7b revenues. This is the first time you realize what a dark structure the corporation is – when the HRs come to you and start standardizing salaries. It all sounded like total nonsense – someone from California to put standards on the wages in Bulgaria. It was all very strange. Just one example – the air conditioners had to be maintained by a Czech firm because Citrix had a contract with them. It all reminded me of a socialist structure. I stayed there for 12 months, and the last three of them were a horror. I couldn't make it. There's no way for a founder of a startup, at least there was no way for me, to switch from one day to another to a public company with $14b under management. I had to stay for three years, but there was no way. 
Under what conditions you could leave after 12 months?
I left all the money on the table. When you are closing such a deal there is a retaining package. Part of the money is to retain you in the company long enough so that the corporation can absorb the technology. But at one point you have to make the decision that's important to you, that's worth committing to. I was in the position to leave, it's not always an option. 
Bold decision. So, what did you do after this? It was 2015 and you come back just now, in 2019?
I was windsurfing, skiing and getting to know my children. I also did two years of complete digital detox, I didn't even have a smartphone. 
And what made you come back to the tech world? You are now managing another tech startup that recently raised $50m.
I've known Chris Lynch for 20 years. He's an impressive person, who has sold three companies to brands like Cisco, F5, and HP, he was VC for a while, we've worked and invested together. It all comes down to people. He called me a year ago, and I couldn't resist. I didn't even care what I was going to do. 
But what's your driving force? How do you come back after four years offline to join the same tech jungle again?
(sighs) I've been in this sector for 20 years and then suddenly stopped. I remember the day, January 8. I stopped with a handbrake drift. But after four years, you get bored. When you are a CEO you have the responsibility for everything – from whether there's toilet paper to how to justify a decision before the board of directors. At some point, this is too much, especially in small companies, which has always been my case. The team and the lack of all this responsibility attracted me. The second part is the way a company develops a product. I have a formula that has always served me in life – it should solve a real problem. 
Starting from the film academy and ending up where you are today. What and how did you learn?
It's a matter of teams and people only. No one has ever achieved anything alone. I've had the luck to have always been mentored, to have learned from great people. I don't even have a business education. You learn things as you go, and there's no magic formula. 
What's the most valuable lesson you've learned and what's your biggest failure?
My biggest failure was in 2006 when I had to hold a presentation in front of Microsoft. For political reasons, obviously, I had to use PowerPoint, which I indeed hate. Someone had changed the presentation in the morning, and still, today when I think about, this I get goosebumps. It was a disaster, but it taught me that you cannot go anywhere unprepared.
As of the most important lesson… There are many. The first deal was a good lesson. Throughout the six months of closing it, I learn more than I had accumulated in my whole life. It had sentimental value. This was my first company that happened in three short years between my departure to the US with 0 English and $3500 in the pocket. But then with Sanbolic… It's something that will stay with me forever. Knowing that the past 17 years of your life have brought you to the biggest deal in the software-defined storage industry, is something else. We closed the deal on January 8. It was a public company, so we had to announce it. There are emotions in life that cannot be described. It's something that may never happen to you again, or it won't have the same value. Part of the reason I still find it hard to talk about the Sanbolic deal is that I lost part of myself there. No one can ever prepare you for this. No matter how much money you have, and how many motorcycles you have, what hobbies you may practice, you lose ground. 
Have you ever been emotionally attached to your business? 
This is a huge problem. It's easy to see it from the outside. But when you are invested in your thing, you have this tunnel vision, and this is the only way to be successful. It's a two-edged sword. If you don't have tunnel vision, there's no way to succeed because you don't have the focus and concentration. Balance? There's no balance, you make choice and you commit to it. If you want balance, choose a different career path, entrepreneurship is not your thing. I remember November 2008 at Sanbolic – we had $10k in the bank account, 20 employees in Sofia, and another 20 in Boston. I had no idea how I'd pay their salaries. So, I went to the bank and took a loan against my house. And this is the exact moment you forget about balance. Your job as a manager is to take care of your people and make sure you don't crash them against the wall. Being a founder and not being 110% invested is a utopia. I've never seen a successful startup with founders, and even employees, who are on the lookout for comfort and balance. Do I have an emotional attachment to AtScale now? Yes, I do 110% all day, I'm fully invested, but it's different than being a founder and entrepreneur, we are bigger organization and an incredible team.  
AtScale is the third company you bring to Bulgaria. Why are you still coming back?
When I came back with AtScale willing to open an engineering office here, everyone was confused, they told me I was insane. The truth is, I thought, it's insane not to do it having in mind all the engineering talent here, and the cost of development. They told me that developers here were already nomads and switching companies every six months. My response? No one with IQ over 5 would ever do that. But then I started grasping. The whole offshore outsourcing had indeed changed the tech sector as I knew it. I saw that suddenly the market was flooded with developers who had been to some six-months long coding program. Now that was indeed insane. I called three-four people I could rely on, and we managed to put together a team. I have to say, it's harder to dig them out, but definitely, there are still terrific specialists here. Currently, the team in Bulgaria is 30 developers, the second largest for AtScale globally. And these people can participate in the capital they are creating for the global company, they have stock options in the American company. And it's deserved as these people are working on solutions that are years ahead of anyone else on the market.
Chris Lynch, the CEO of AtScale, was impressed by the loyalty, expertise, and motivation of people here. I think that the only thing that attracts great people here is intellectual stimulation. It's been a year since we are in Bulgaria, and the team here is now responsible for large part of the latest product we are releasing. I think people here are hungry for challenges and interesting products. Our goal is that the inspiration and innovation that AtScale's team in Bulgaria creates will spur its own growth and that we would see many Bulgaria based startups come out of the team. We will also look for local opportunities to invest in and partner with.