Human-Machine Interaction
AI Emotional Intelligence Company Intuition Robotics Closes A $36m Series B Round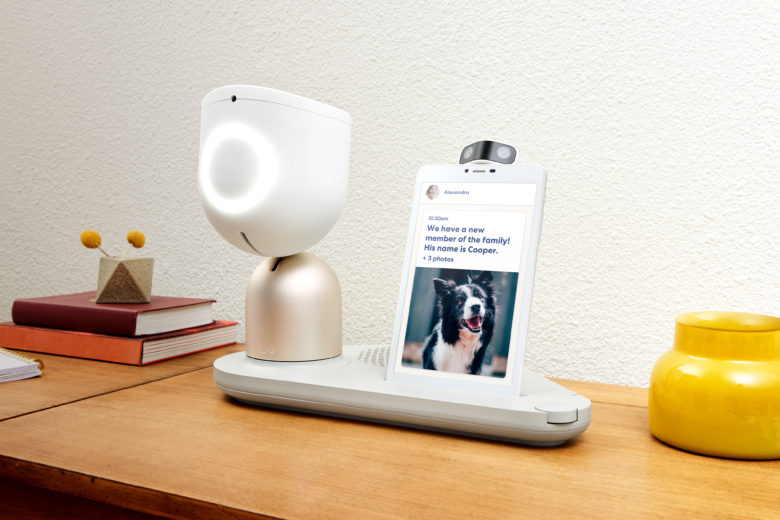 Intuition Robotics, the company behind ElliQ – a robotic home companion for the elderly, announced that it has raised $36 million Series B round, led by SPARX Group and OurCrowd. Several VC subsidiaries of corporates and research institutes also participated, including Toyota AI Ventures, Samsung Next, and Bloomberg Beta. Intuition Robotics currently has 85 employees spread across Israel, Greece, and Silicon Valley. 
Social Robots and Social Cars
Since its start back in 2015, Intuition Robotics has focused mostly on building social companion robots that have the goal of reducing loneliness in elderly people. About a year ago, the company launched its robo-assistant ElliQ, which according to the founders has already spent over 10, 000 days in homes across the United States. Users are between 78 and 97 years of age. 
Contrary to what other smart assistants like Google Home or Alexa do, ElliQ tries to actively engage with users, rather than wait for an activation prompt. If it detects that the elderly person is doing something, for example watching TV, it will stay quiet. However, if the user is staying idle, then ElliQ may suggest a walk, tell a joke, or play some music.
Another key vertical for Intuition Robotics is the automotive industry. The Israeli venture aims to redefine the in-car experience with the help of once again an empathetic digital assistant. Toyota Research Institute (TRI), the parent company of Toyota AI Ventures, is one of the first customers of that platform. The context-aware in-car companion has several use cases – for instance, it might remind passengers to open the window if it senses that they are tired, or provide personalized information about new car features, which seems to be a thing now with all the constantly-updating software coming with today's vehicles.
"Intuition Robotics is creating disruptive technology that will inspire companies to re-imagine how machines might amplify the human experience," shared Jim Adler, Managing Partner at Toyota AI Ventures.