Open AI
Italian data authority stops ChatGPT for processing personal data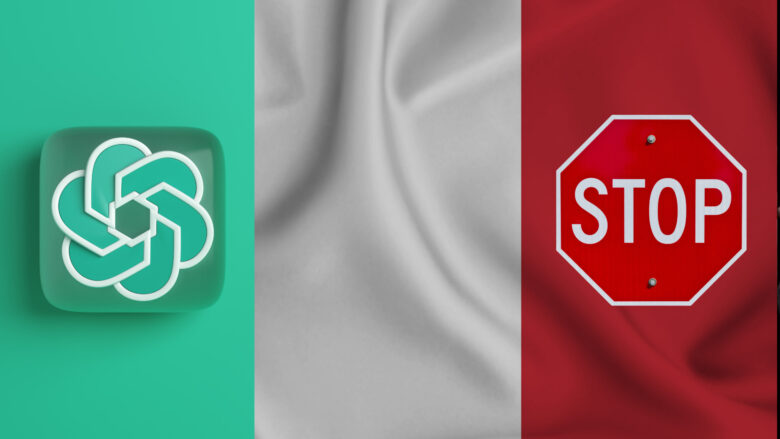 More than 100 million users in about two months – no online tool has ever grown as fast as OpenAI's ChatGPT, not even Instagram or TikTok. However, at least in Italy, growth is now being blocked. Because the Italian data protection authority has just announced that they are blocking ChatGPT because of the collection of personal data and the lack of age checks.
"ChatGPT needs to be stopped until it complies with privacy regulations. The Italian Data Protection Authority has ordered, with immediate effect, the temporary restriction of the processing of Italian users' data to OpenAI, the US company that develops and manages the platform. At the same time, the authority launched an investigation," the official statement said.
The measure relates to an incident on March 20th. Because there was a loss of personal data, which affected user conversations with the chatbot and information about the payment of subscribers to the fee-based service. This is about the incident that users were able to access the chats of other users. According to the Italian data protection authority, all data subjects whose data is collected by OpenAI have not been informed. In addition, there is no legal basis that justifies the "massive collection and storage of personal data" for the purpose of "training" the algorithms". There are also no protective measures for children under the age of 13.
The March 20 incident has already been documented by OpenAI. Between 1 a.m. and 10 a.m. Pacific Time on Monday, March 20, "another active ChatGPT Plus user's first and last name, email address, payment address, the last four digits (only) of a credit card number, and credit card expiration date might have been visible. It's possible that this also could have occurred prior to March 20, although we have not confirmed any instances of this."
Fat penalty possible
OpenAI, which works closely with Microsoft, is now given 20 days to make appropriate adjustments. It is also rumored that there could be a fine of up to €20 million or up to 4% of global annual sales. For the start-up, which was financed by Microsoft with ten billion dollars, 20 million euros is rather a trifle. But if you look at the scale of sales, it could also be significantly more.
Since Bing Chat, like ChatGPT, is based on GPT-4, the question now arises as to what that means for Microsoft's search engine. The Italian data protection authority also says that the checks carried out have shown that "the information provided by ChatGPT does not always correspond to the actual data", "resulting in inaccurate processing of personal data". This can mean that the AI ​​model sometimes hallucinates – i.e. spits out wrong facts. This can also affect people who are assigned false CVs, quotes, etc.