AI & Market
AI industry will reach worth of $90 billion by 2025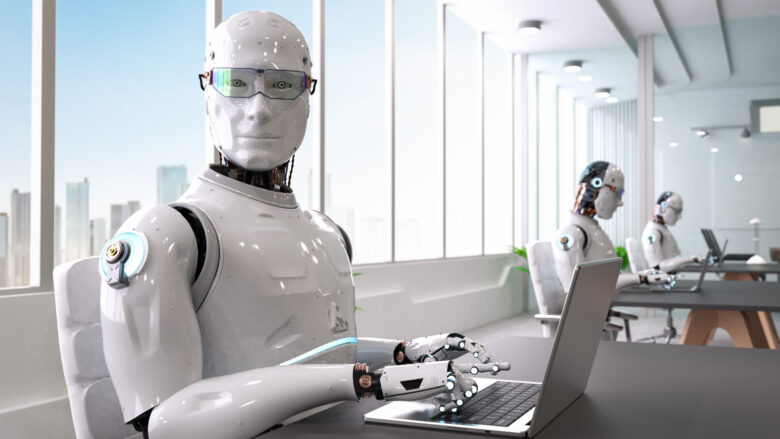 ChatGPT is considered by some to be as important as the launch of the iPhone, the first web browser, or Bitcoin. Hardly any IT company today can afford not to work in some way either with open AI tools or on their own AI solutions – see Meta and Snapchat. That's why the forecast comes as a surprise that the market for artificial intelligence (hardware + services) will grow to $90 billion by 2025 – from $36 billion in 2020, as calculated by IDC and Bloomberg.
The new figure of $90 billion comes from UBS Global Wealth Management, which assumes growth rates of around 20 percent per year. ChatGPT managed to reach 100 million users within just two months, while hype apps like Instagram or TikTok took many months or years to do so. "We think the early success for chatbots could attract more technology talent, and drive faster adoption by enterprises and governments," UBS said.
Growth to $90 billion within the next three years may even be conservative, as growth in large language models and other generative AI technologies could be even faster given the advances in machine learning and deep learning capabilities than we expect. The tech industry would face a new innovation cycle because horizontal technology is important across all industries, from medicine to media.
ChatGPT hype captures Snapchat, WhatsApp & Facebook Messenger
VCs and PEs have a lot of dry powder over them
It is possible that after months of restraint in terms of investments, the wallets of VCs and PEs could open up again. "We believe that after 12-18 months of subdued activity, the technology sector is now undergoing a new innovation cycle that offers interesting and new opportunities for PE to capitalize on through early-stage investing," UBS said. As has been reported several times, European venture and growth investors were sitting on 84 billion US dollars of "dry powder" at the end of 2022 – i.e. money that is waiting to be invested in the coming months and years.
However, it should also be noted that tech trends often go through hype cycles. Generative AI is currently at its zenith, and a trough of disillusionment could follow. According to market researcher Gartner, it will take between two to five years for generative AI to reach a plateau. Google trends in search queries show that the demand for "ChatGPT" and "AI" is currently leveling off at a high level.
Is $90 billion for AI business in 2025 a lot or a little? There are certainly smaller as well as larger sectors. The largest digital business model, search engine advertising, was worth around $260 billion worldwide in 2022 and is expected to grow to a whopping $435 billion by 2027.