OPEN CALL
JAMBA: FemPreneurship Academy aims to empower women with disabilities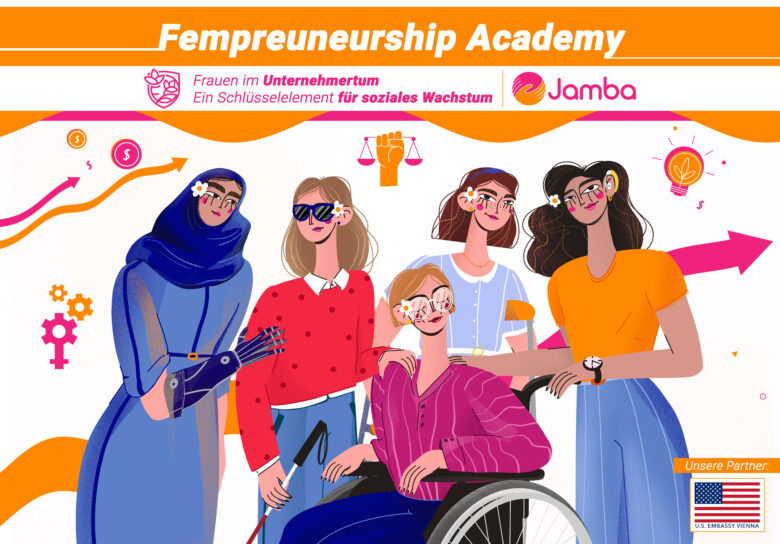 The non-governmental organization Jamba – Career For All is organizing the next edition of its FemPreneurship Academy, aimed at empowering women entrepreneurs with disabilities and chronic illnesses, as well as mothers of children with disabilities in Austria.
"Through the new edition of the FemPreneurship Academy, we are once again gathering experts from the entrepreneurial community, empowered by strong voices and experience that will prepare the participants for developing their own entrepreneurial ideas. Through our program, we strive to tackle and respond to the challenges faced by women with disabilities and mothers of kids with disabilities on the way to establishing their own businesses, and to provide the knowledge needed to create their own space in the business world," says Selma Pezerović, Communications Lead at JAMBA.
JAMBA: How and why the Bulgarian Startup expanded to Austria
Empowering a new generation of leaders
The FemPreneurship Academy will provide training and mentoring over an eight-week period, focusing on topics such as leadership mindset, value proposition, business model, marketing and sales, finance and fundraising, legal framework, sustainability, accessible products and software, pitching and presentation skills, and a final pitching event. The program will be conducted online, twice a week in the evenings, starting in September 2023. The academy aims to equip participants with the knowledge and skills needed to successfully develop their revolutionary business ideas.
In addition to the core curriculum, the FemPreneurship Academy will introduce methods and steps for maintaining a new startup in a smart and sustainable manner. With the growing threat of climate change, integrating green thinking into business strategies has become increasingly important. The academy welcomes ideas that can use digital tools to contribute to the United Nations Sustainable Development Goals.
How to become a part of the FemPreneurship Academy?
The FemPreneurship Academy encourages women of all identities and diverse backgrounds to apply and will feature successful individuals with disabilities as trainers.
The participants shall be female, in age between 18 and 55 years old, and based in Austria.
Apply here until September 21th, 2023.
If the deadline is missed, applicants can email julia@jambacareers.at to inquire about available spots. The academy is supported by the U.S. Embassy in Austria and is free of charge for all participants.