Startups
"Just Eat Takeaway" acquires Slovak delivery service bistro.sk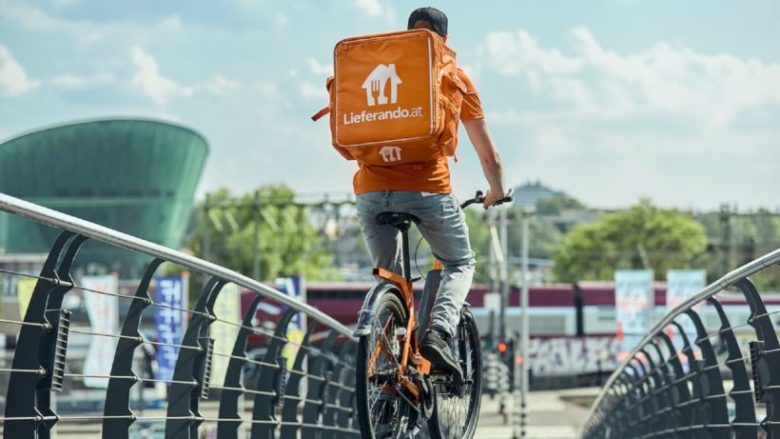 The Lieferando parent company Just Eat Takeaway takes over the bistro.sk delivery service from Slovakia. The takeover amount is expected to be around 50 million euros. bistro.sk will subsequently migrate to the "European IT platform" from Just Eat Takeaway. Meanwhile, the company is expecting an annual operating loss in the millions.
Bistro is an online platform for food delivery. It enables users to search for restaurants based on location and cuisine, browse the menu, and place orders – as is known from Lieferando, mjam, Food Panda, etc. The company that offers delivery from more than 1,800 restaurants from all over Slovakia, is expected to work with approximately 2,000 online restaurants, and serve more than 400,000 active customers. Bistro has so far been part of Ringier Axel Springer.
bistro.sk: "Further expand the brand"
Mark Dekan, CEO of Ringier Axel Springer, explains: "With Bistro.sk we have introduced a new business model in the Slovak market by organically and with an entrepreneurial spirit we have built a strong online food delivery service from the ground up, starting with a few daily orders and growing to millions a year. Today is the time to prepare Bistro.sk for further growth. We are pleased that in Just Eat Takeaway.com we have found a partner who will bring international know-how in the field of food delivery to further expand the brand. "
250,000 restaurants
Jörg Gerbig, COO of Just Eat Takeaway: "With the acquisition of Bistro.sk we are expanding our geographic presence with a profitable and very complimentary online platform for food delivery. The company has strong foundations to build on: a leadership position in online food delivery, market-leading brand awareness, and attractive consumer cohorts. We look forward to growing the business. "The delivery service is linked to nearly 250,000 restaurants and operates in the UK, Germany, the Netherlands, Canada, Australia, Austria, Belgium, Bulgaria, Denmark, France, Ireland, Israel, Italy, Luxembourg, New Zealand, Norway, Poland, Portugal, Romania, Spain, and Switzerland as well as through partnerships in Colombia and Brazil.
Next takeover by Just Eat Takeaway
Just Eat Takeaway only grabbed US competitor Grubhub for a whopping 7.3 billion dollars in June. Nevertheless, the company expects an operating loss for the year: this could amount to around 450 million euros, explained the head of operations, Jörg Gerbig, in an interview with the financial news agency dpa-AFX. Just Eat Takeaway wants to continue investing in growth, however, and gaining market share comes first, it said.