Kinled: The Hidden Champion Among Biotech Investors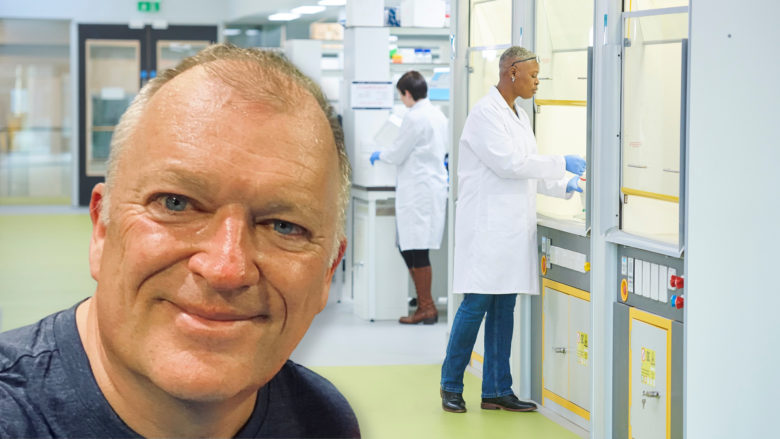 You rarely meet them, but once you meet them, you'll be amazed. Take Kinled, for example: While many investors are looking for the big stage, the investment company headed by the Anglo-Austrian Aisher family is a real hidden champion. The team around industry veteran Patrick Aisher has quietly and secretly developed into the top investors in Austria and Switzerland.
"I'm interested in the ACH in DACH," says Aisher. "We see enormous potential in Switzerland and Austria. In investment circles, Austria in particular is wrongly seen as a province of Germany. There's exceptionally strong research here, but it's still very hard for spin-offs to get funding. We want to fill that gap." To do this, Aisher's Kinled Holding has positioned a battery (see below) of accelerators, incubators and funds to invest in ACH in biotech, fintech and digital tech startups.
17 IPOs, more than 120 investments
Aisher brings 30 years of business experience to the table. "I took my first company public on the Nasdaq when I was in my twenties," he says. Many other investments and IPOs followed. Kinled Holding, which has been involved in IPOs in London since the 1930s, operates out of Hong Kong with offices in London, Vienna and Gibraltar. 120 investments (about half directly, the rest through other funds) have been made so far, many with respectable results. "We have already listed 17 companies on the Nasdaq and London markets, many of them from the life sciences sector," says the cautious investor. This can also be done from Austria and Switzerland, where Kinled has already exited a number of medical robotics businesses.
Even if Kinled always acted in the background, 8 investments have already been made in Austria (including Calyxha, Maglabs, Algonist, Native Waves, CheckYeti, and minor amounts through Speedinvest in HiHealth, and Zerolens), 16 investments in Switzerland. To get early access to the best startups, Kinled has positioned the following hubs and labs:
CEBINA: The Central European Biotech Incubator & Accelerator at the Biotech Campus of the University of Vienna supports innovative biotechnology companies with a focus on inflammation, neurology and ageing.
CEBINA Bridge Capital: An EU-AIFMD regulated fund aiming to invest in pharmaceutical drug discovery and biotechnology projects in Central and Eastern Europe
Danube Labs: A joint venture between CEBINA and the German listed biotech company Evotec with the aim of developing innovative biotech spin-offs from leading universities and research institutes in Central and Eastern Europe
Mountain Labs: Switzerland's first full-service search lab that acts both as an incubator for startups and a facilitator of technology investments
​A total of 50 percent of Kinled's investments (across different vehicles) are in the biotech sector, with a further 25 percent each in the digital tech (SaaS, marketplaces) and fintech (mainly payment platforms, no crypto!) sectors. Aisher also regularly has very prominent co-investors at its side, including Concentric, Augmentum and Tiger Global.
Generate spin-offs in ACH, then bring them to D
"We have a long history of investing in early-stage spin-offs that come out of universities," says Aisher. "We see enormous potential in the DACH and CEE region. It's a really underfunded market." With the help of incubators and close partnerships with research institutions and universities, he wants to set up spin-offs in Austria and Switzerland and then bring them to larger markets. "If we can make a startup work in Austria or Switzerland, we can bring it to Germany and worldwide and increase the market size tenfold."
Kinled sees itself as a very active investor and not merely as a financier. "We add a lot of value other than capital – frequently taking Board Seats and advising management on international strategy and exits", says Aisher.
A further 20 investments are planned over the next three years. "It's always about the people and their ability to grow a company. They need to be able to see where the company can be in five years if it does well. We also always try to understand the exit strategy, especially in the medical field," says Aisher of the founders he is looking for. They have to be smart, determined, independent.
"We don't invest in me-too companies," says the experienced investor. "We are not looking for companies that do something similar to Roche, but companies that can do something completely new and disrupt traditional market-leaders. Each of our companies has a USP that no one else has."