Interview
Kostadin Kichev: We can have a big impact on the Bulgarian high-tech ecosystem in terms of jobs and expansion of the country's R&D skill set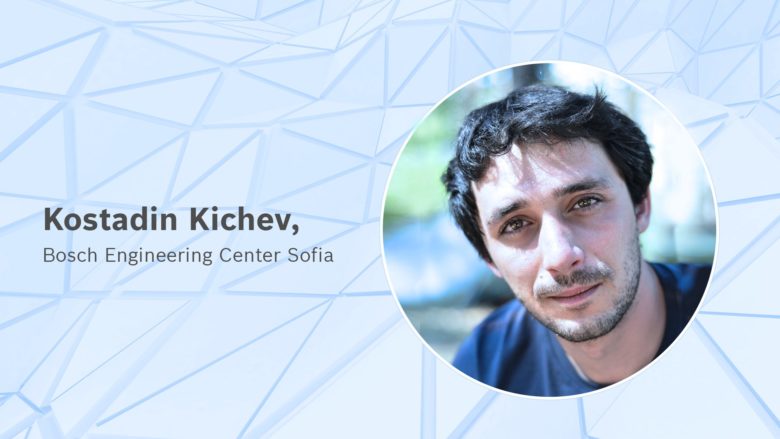 A couple of weeks ago, we wrote about Bosch Engineering Center Sofia (ECS), a fast-growing division of the global technology provider that's dedicated to the development of advanced solutions for the automotive sector. Since its opening in 2019, over 250 people have joined the Bulgarian team and have been working on various projects for some of the leading vehicle manufacturers around the world, including driver assistance systems, automated driving solutions, and electromobility. Bosch ECS recently also added a hardware department and overall project management to its operations and stated the intention to soon offer technologies that are developed entirely in Bulgaria. 
So, we decided to explore further the future plans of the company and talked to Kostadin Kichev, head of department in Bosch ECS. He has been working with electronics since his early school age, driven by the passion of his father who is also an engineer. His professional career started in 10th grade in companies dealing with electronics and embedded software. He has been working on multiple projects in the automotive industry before joining Bosch in 2019.
We discuss how Bosch's technology helps with the prevention of road accidents, the long-term role of Bosch in the further development of the Bulgarian high-tech ecosystem, eBikes, and the future of cars. 
Trending Topics: Given the current trends, in your opinion, how would cars look in the mid-term future? Let's say 10 years from now.
Kostadin Kichev: Future cars might look like a human brain. All cars will be connected to the cloud and will think as one big brain. This will allow autonomous driving to be safe and the rate of accidents to get close to zero. This is the main target of all car manufactures and institutions – fighting against the road war. More than 600 000 people died in this war in the USA alone in the past 20 years (for the European Union the statistic is similar). The Bosch mission "Invented for life" is to create technologies that will contribute to the goal of reducing road accident fatalities.  
Can you tell us more about how the technology you're developing at Bosch Engineering Center Sofia helps with the prevention of road accidents?
In our Bosch Engineering Center Sofia (ECS) we have several very innovative projects aimed at reducing road accidents. We are developing technologies for detection of malfunctions in systems and for recovery or switching to backup systems. We are creating new ways to test object detection, in order to ensure that the car recognizes properly the surroundings. We are also developing systems for detecting the distraction of the driver. Again in the USA alone about 78, 000 people died in the past 20 years exactly because of that reason. In the Bosch Engineering Center Sofia, we have several teams working on these topics. Each topic has its own solution, and it uses a combination of AI algorithms. In ECS we are one of the core teams for developing behavior detection of the driver and passengers. In this way, we will contribute to reducing the accidents on the road before fully autonomous driving is introduced.
What's your take on privacy elements and mechanisms when it comes to monitoring systems in cars?
We are following all legal aspects in the target markets. This is standard practice in the automotive world for many years. This is also part of the ISO standard for the industry and it is covered with even more directives inside Bosch. Privacy elements (like GDPR) are typically covered by the contract between Service provider or manufacturer of the car and the end customer. On our side, we have a very strong Cyber Security team of experts and architects that ensure all data is protected in the process from development until production and delivery of the products we create.
Bosch ECS recently added a hardware department and overall project management to its operations. What was the motivation behind that move and how's this changing things for you?
In the past year and a half, we showed to the Bosch top management that we are highly qualified experts and we deliver very high quality to the car manufacturers. This brought to Sofia complete project responsibility that includes management, development, delivery, safety, and manufacturing. In this way, we are able to fully deploy our potential and expertise. Speaking of safety, it requires a combination of Software and Hardware. We have a strong team working on functional safety for each project. So opening hardware development also in Sofia came as a natural next step that bridges hardware and software. For us, this is a major step in our growth and commitment to our partners for completing high-quality product development.
What's the current state of the global eBike market and what kind of components will be developed at Bosch Engineering Center Sofia?
Each of us has been affected by the lockdown in recent months due to the COVID-19 situation. A lot of people have been dreaming of riding a bike and being outside in nature. Also, a lot of people saw how reducing motor transportation has cleared the air. All of this now leads to the so-called bike boom. In some sports stores, they register more than 600% increase in sales of bikes. The eBike from Bosch contributes by delivering the possibility to cycle over a long distance. People now can completely exclude public transport and replace it with bikes. Bosch has around 70% of the eBike market share and delivers our components to the major bike manufacturers.
The eBike is composed of several different components interacting with each other. Some of them, such as the drive unit, battery, charger, and communication stack, are developed in Sofia. We are the second location after Germany to be involved in this development. We started by establishing a team for all Multi-Market projects outside the automotive world, in which one of the major projects is eBike. 
With this team, we also work on other interesting topics such as the open-source project of Bosch for embedded systems – KISO and the innovative ecosystem for Bosch Connected Devices and Solutions for IoT, Industry 4.0 and Connected Mobility and Logistics. We are now starting a collaboration on MEMS sensor development with Bosch Sensortec.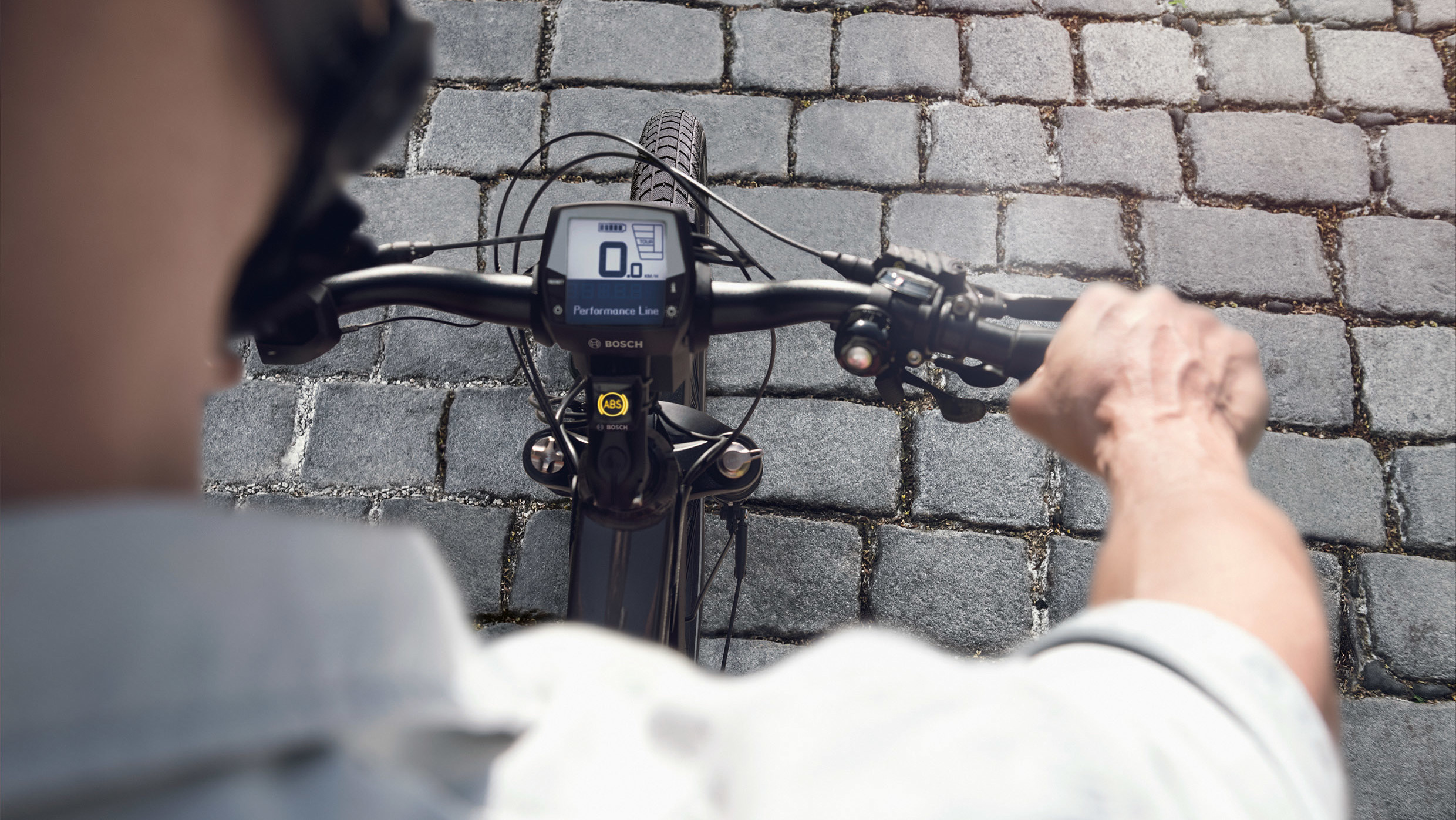 How do you see the long-term role of Bosch in the further development of the Bulgarian high-tech ecosystem?
I can give an example of Bosch in Hungary. After Bosch reestablishment as a company in 1991, it has grown as one of the largest foreign employers. Currently, Bosch Hungary has more than 15, 000 people involved. The Bosch companies operating in Hungary have an annual turnover equivalent to more than three percent of the country's GDP. This is a very good example of how the complete ecosystem in the country can change. This means a lot of long-term job openings and expansion of the R&D skill set for our location. We see that we can be one of the largest and most desirable employers and that is exactly our mission.
Your LinkedIn profile says that you created a new team with more than 100 people on board. How did you manage to achieve this so quickly?
This is an exciting story. We started a strategy for creating an Automotive R&D center of excellence in Sofia. With very strong support from my colleagues, we established a model for onboarding and an interview process that allowed us to conduct hundreds of interviews and choose the right people. Currently, in Bosch, all of these people are together and have created the strongest teams to drive very complex projects. The good team spirit, collaboration, support, and trust now show excellence in the Bosch Engineering Center Sofia. For us, people are the most important ingredient for success. People create teams and teams create successful projects.
Can you tell us more about the development programs you have for engineers at Bosch as well as the company's work with universities for the growth of young high-tech talent?
We have a very good collaboration with the universities, mainly in Sofia. Several of our colleagues are teachers in these universities. We have intern programs designed to help people to get on track with our processes and engineering R&D skill set required in the automotive industry. We advertise these programs widely, so people can freely apply. Each candidate is reviewed and if they fit the requirements, they are invited to an initial interview. We have very successful stories and people that start directly after the intern program as junior developers or testers. Also in our location, we have established a very good performance and development plan for each individual for their career development progress. We are continuously growing our portfolio with training and we try to give everything necessary for people to do their job professionally.