Ecosystem
Bosch Group Announces Strong Growth In 2019: Is Bulgaria On The Path To Becoming A Hub For Autonomous Driving?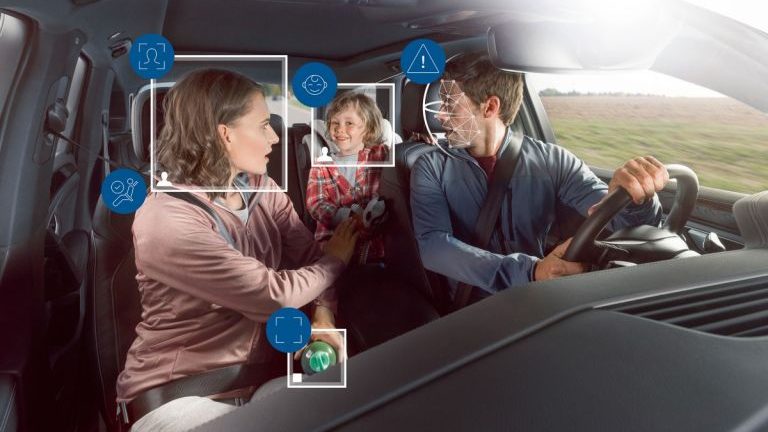 "We have achieved strong growth in 2019 due to increased demand for our products and services and strongly supported by our software development activities. Bulgaria continues to be an important market for Bosch as confirmed by the fast expansion of our newly established Engineering Center in Sofia which paves the path towards a global hub for autonomous driving and AI", says in an official press release Mihai Boldijar, General Manager of Robert Bosch EOOD and representative of the Bosch Group in Bulgaria.
Bosch, a global provider of technology and services in sectors like mobility, energy and buildings, industrial tech, and consumer goods (household appliances and power tools), reports that in 2019, the company generated €152m (BGN297m) in sales in Bulgaria across all divisions. According to the statement, this represents an increase of 46% compared to the previous year. Bosch's global sales revenue amounts to €77.7b, with R&D expenditures nearing €6.1b.
High Tech Hubs 
After investing over €3.5m to expand its software business in Bulgaria, in 2019, Bosch opened an engineering center in Sofia dedicated to the development of advanced technology solutions for the automotive sector, for example, driver assistance systems, automated driving solutions, and electromobility for some of the leading vehicle manufacturers around the world.  
Since then, the division located in Sofia Tech Park has grown to over 250 people and recently announced that it will expand with the addition of a hardware department. The engineering team is involved in the development of over 40 international projects and works closely with Bosch's development teams in Germany, the USA, Hungary, and Romania.
"In just one year, we have shown that we have the potential and expertise to take full project responsibility – from software, through project management, customer communication to overall process management. Our ambition is to close the cycle and to offer soon on the market technologies that are developed entirely in Bulgaria", shares Dinko Rusev, Technical Director of Bosch Engineering Center Sofia.
Among Bosch Engineering Center's developments are systems that assist the driver and ensure a safer driving experience by analyzing the behavior and actions of the driver and passengers using AI. Based on this analysis, decisions and actions can be made to prevent accidents. The Center also contributed to the development of the latest generation of Front Video Camera. This system offers various comfort and safety features such as traffic environment monitoring, road sign recognition, intelligent light control or pedestrian protection. One of the latest projects that the Bosch Engineering Center Sofia has started is the development of eBike components. Bosch states that it has a 70% market share in the production of electric bicycle technology all over the world.
Another growing high tech division of Bosch in Bulgaria is the one focused on IoT – Bosch.IO, which out of its global presence across 7 countries currently has nearly 200 professionals in the Bulgarian unit. The Bosch.IO team collaborates with nearly 30,000 software developers and artificial intelligence experts throughout the Bosch Group and has built extensive experience in various sectors such as trade, energy, construction technology, agriculture, manufacturing, consumer goods, and mobility. 
"With the ongoing global digitalization of businesses and creation of new value streams we see strong demand for our highly-scalable and flexible IoT solutions", comments Sinisha Djukic, General Manager of Bosch.IO.
The other two divisions of Bosch in Bulgaria – Energy and Building Technology, and Consumer Goods also report strong performance in 2019.