JOINT VENTURE
Looking East: Bulgarian IoT Maker Allterco Sets Up Joint Venture in China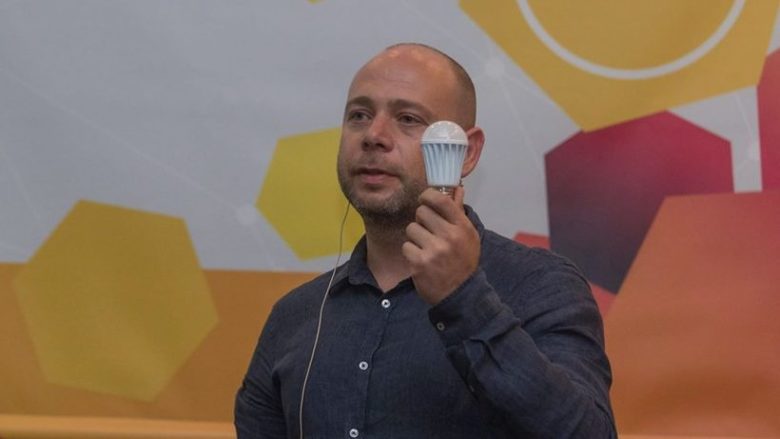 Allterco Robotics, a Bulgarian maker of IoT products, announced plans to set up a joint venture in China's Shenzhen in a bid to expand its presence in Asia and streamline its logistics in the region. 
Allterco will hold 30% of the joint venture with an option to increase its share to 80% in teh future. Partner in the joint venture will be a Chinese company that Allterco has been working with for years. 
Most of the products in Allterco's portfolio are actually made in Shenzhen.
+++Bulgarian Robotics: Success Stories Despite COVID 19+++
Robust financial performance
The expansion comes on the heels of a good year for the company. In 2020, Allterco posted a 100% increase in its profit which reached nearly BGN 14m (EUR 7.1m). Sales went up by 40% to BGN 46.8 (EUR 24m), according to money.bg. 
Allterco Robotics remains one of the biggest Bulgarian companies in IoT and has partnerships with over 20 telecoms all over the world. Their latest product is a smart detector called  Shelly Motion, designed using technologies developed by US-based Silicon Laboratories.  
Robots for health
In 2020, Allterco Robotics became the first company in the world to produce robots to help monitor the vital parameters of patients with COVID-19 at home. The 50 devices are actually a combination of an innovative oximeter and system for monitoring patients at home together with the Military Medical Academy. They have already successfully passed tests in Bulgaria's leading medical institutions, and are currently being tested in hospitals in Italy and the United States. The company plans to provide a total of 500 oximeters free of charge for monitoring patients in Bulgarian hospitals.
+++How Robots And Drones Around The World Are Helping Humans Deal With The Coronacrisis+++
Long road to success
Founded in 2004, Allterco's first business was related to telecommunication services e.g. parking SMS systems. While growing it to over 15 countries across Europe and Asia, around 2013 the team started working on different robotics projects which eventually resulted in a number of innovations, 25 IoT products, and what Allterco Robotics is today. Up until its IPO in 2016, Allterco was mostly known for its smartwatches for kids and pet tracking systems under the brand Myki from which the company has sold over 500K items. Today, the company is already better known for its other line – Shelly, a home automation product series that turns existing systems into smart ones.
+++Bulgarian Allterco Enters The Medical IoT Vertical After Turning Into the Favorite Home Automation Startup in Germany and Italy+++