GAMING
Moo Lander: Bulgarian indie studio launches a new game on the market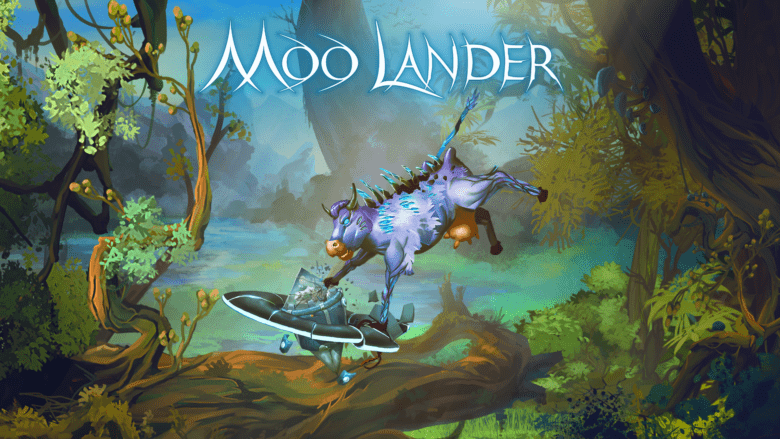 The Bulgaria indie gaming studio "The Sixth Hammer" recently released its very-first game – Moo Lander. This is one of the few games that emerged from Bulgarian companies in the past year and a big celebration for the local gaming community. And it all began as a student dream and shared passion for gaming. The founders of the Plovdiv-based company, Dimitar Popov and Yasen Bagalev, started working on gaming projects over 10 years ago and now can see the culmination of their work. Their first standalone computer game, Moo Lander, was released to online distributor Steam in late May. Moo Lander is now available on PlayStation®, Xbox, and PC, with a Nintendo Switch version stampeding your way later this fall.
A while ago, we introduced you to Nick Gaidov from The Sixth Hammer. Take a look at what he told us about the journey of the company.
The Sixth Hammer: The rise of Bulgarian indie gaming studios
Moo Lander: The world's first Mootroidvania
Moo Lander is an action-adventure RPG (role-playing game) that is a unique blend of platforming, puzzle-solving, and resource management. Your hero is operating the last viable spaceship of his dying civilization. The mission – gather enough of the precious milk resource in order to save your home world. This is no easy task, as the milk is guarded by the Ancient Mighty Cows! Each biome has its own Cow guardian with a different portfolio of abilities and traits.
Players have to fight together and outsmart intelligent enemies while uncovering the motivation for their own characters' journey and the emotional story behind it. You will meet memorable characters and unearth ancient secrets while the story twists and turns at every corner. You can have a lot of fun with your family and friends with Moo Lander's 4 person multiplayer. You can even play football with a cow!
The journey takes you to bucolic pastures, sun-dappled forests, sinister swamps, and more, all hand-painted and stunningly beautiful – and each ruled by a Mighty Cow. The Sixth Hammer's Cow AI powers Moo Lander's Mighty Cows, making every encounter uniquely dangerous and fraught with tension.
Behind the beautiful animations are also a level designer from Canada, a couple of artists from Romania and Colombia, sound effects from the USA, an intern from Hong Kong, and developers from over five different cities in Bulgaria. Not only that, but amongst the creative team of Moo Lander, there are a pianist, a guitarist, a hydro engineer, a beekeeper, and a meteorologist. "We touch all levels of art and creation," says The Sixth Hammer team.
Features of the Moo Lander game:
More than 16 Mighty Cow bosses
Emotional, 12+ hours-long campaign full of memorable characters and plot twists
Unlock new tactical and combat abilities for your ship
Take on advanced Cow AI and overcome their superior bovine intellect
Discover beautiful hand-crafted landscapes, each with its own unique challenges, enemies, and puzzles.
Team up with your friends in our diverse couch multiplayer
More details and the free Moo Lander demos you can find here.