GAMING
The Sixth Hammer: The rise of Bulgarian indie gaming studios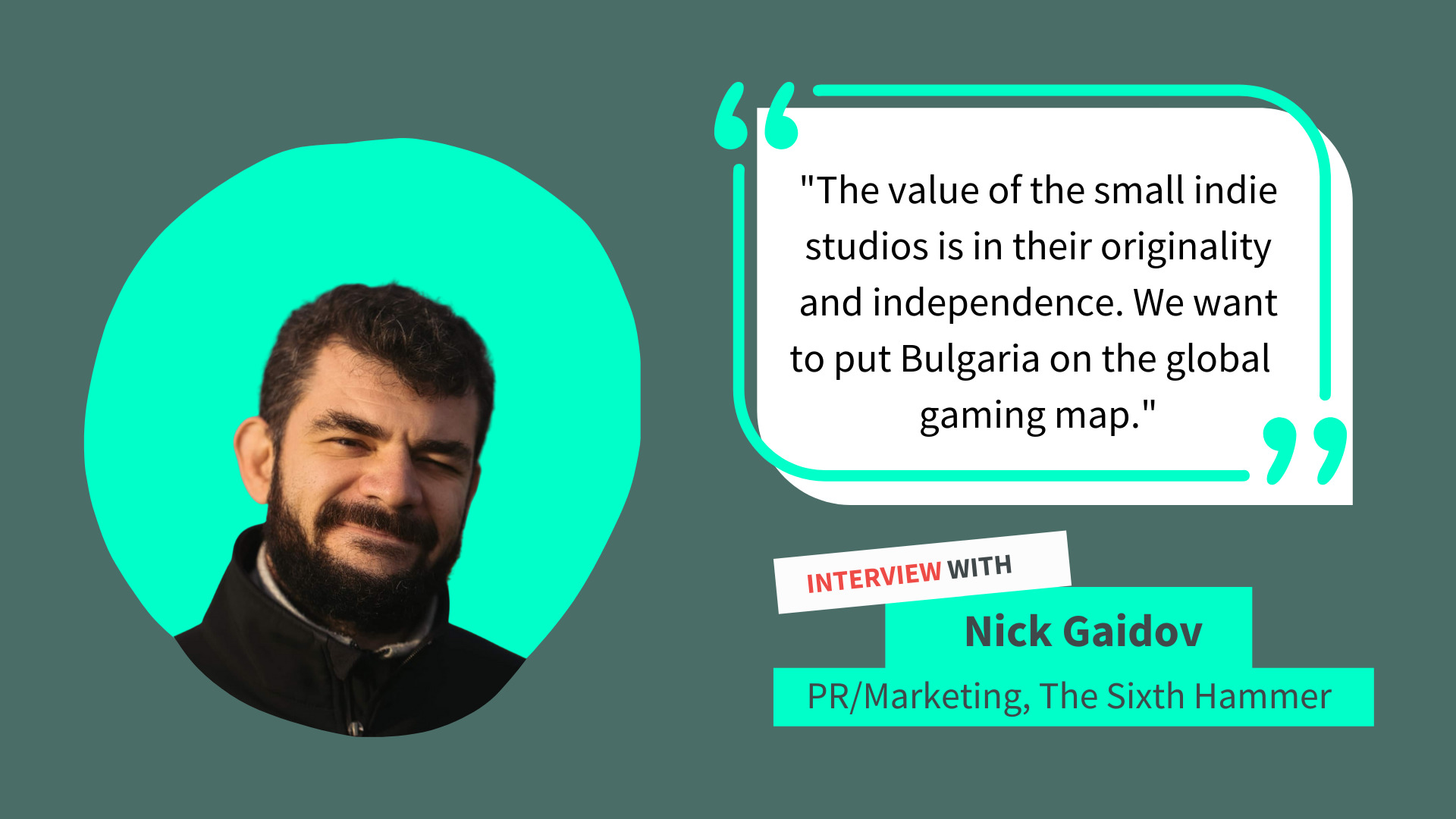 Metaverse, Web3, NFT games. Seems like the gaming industry is rapidly growing. And major investments such as the acquisition of Activision Blizzard by Microsoft (the biggest deal since the LinkedIn takeover) signify this growth.
But with the gaming market being dominated by big companies like Microsoft, Sony, Intel, Tencent, where do small indie studios position themselves?
In an interview for Trending Topics, Nick Gaidov, PR & Marketing expert of The Sixth Hammer indie game studio, tackles this question. An active gamer throughout his entire life, Nick brings on the table notable expertise and insight into the gaming industry.
Trending Topics: What motivated you to start your own indie gaming studio?

Nick Gaidov: Our shared passion for good games. We had an interesting start – back in 2010, Yasen and Dimitar, the co-founders of the company, met at the Plovdiv Highschool of Musical Arts. Approximately at the same time, we started programming together, developing websites, mobile applications, PC software, and most importantly – games!
The first game we designed was for desktop PCs. In 2017 we took part in the Plovdiv Startup Weekend, where we introduced the first playable demo. The demo enjoyed significant attention and we received very positive feedback. This motivated us to work harder and present our projects in front of larger gaming audiences such as the GameDevSummit in Sofia.
Our biggest project so far is the game Moo Lander. It is quite important to us because we aim pretty high. Moo Lander is multinational and will be available on almost all mainstream platforms, providing us with a strong presence and visibility in a rich variety of gaming channels.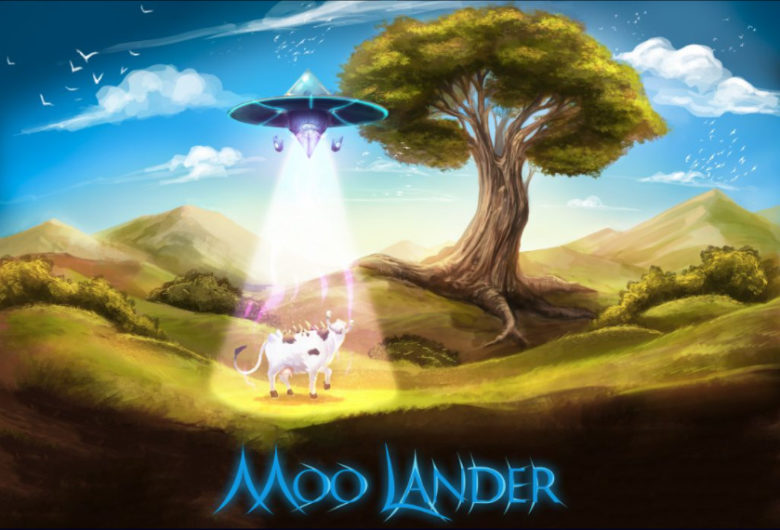 What is the idea behind Moo Lander and what makes it special?
Ever wondered what a cow-overlord would look like? Well, now you can actually experience it.
Moo Lander is an action-adventure RPG (role-playing game) that is a unique blend of platforming, puzzle-solving, and resource management. Your hero is operating the last viable spaceship of his dying civilization. The mission – gather enough of the precious milk resource in order to save your home world. This is no easy task, as the milk is guarded by the Ancient Mighty Cows! Each biome has its own Cow guardian with a different portfolio of abilities and traits.
Players have to fight together and outsmart intelligent enemies while uncovering the motivation for their own characters' journey and the emotional story behind it. You will meet memorable characters and unearth ancient secrets while the story twists and turns at every corner.  You can have a lot of fun with your family and friends with Moo Lander's 4 person multiplayer. 
We expect to release the full version of Moo Lander in the spring of 2022. Then, we will continue adding content for it in the form of DLCs (downloadable contents). If we are successful, we will, of course, make a sequel. The long-term plans are to become a big, self-sufficient indie game studio that can go toe-to-toe with any other game studio around the world. We want to put Bulgaria on the global indie games map.
Where is the value of games created by small indie studios?
The gaming industry is booming right now, and we can see the evidence in the latest multi-billion game studios acquisitions. This sector has always been about the shared, meta-experience, distributed among lots and lots of people (gamers). In a way, the gaming industry is ahead of the visible technology advancement wave and it is growing every year. Since the Metaverse is a trending topic right now, I want to point out that games will have the leading role in the development of the Metaverse. Look at Fortnite, for example. The Metaverse is inevitable.
The value of the small indie games is in their originality and independence – small indie studios do not have the enormous budgets that big, established game studios do, so indies must be extremely resourceful and productive. Due to the challenge of always figuring out new ways to entertain the gamers, these small indie game studios are the true engine of evolution for the entire gaming industry. Otherwise, we will all stagnate in multi-million-dollar AAA games that are boring and repetitive. 
Can we look at the gaming industry as a gate towards more innovation and a better economy in Southeast Europe?
In fact, developed, economically strong countries have their own, working games industry. They support their own gaming studios with various funds and government programs because they know the products which these entities produce lead to net growth, job openings, and tax income. It is smart to support your own gaming industry ecosystem – this is the way, as Disney would say. One enormous game studio – Valve, is the leading edge of human brain interface inventions, all through the development of game technologies. 
This is also why it is important to have more gaming indie studios/game creators in Bulgaria. We have the talent, we have the passion and we definitely have the willingness to create great games. More local indie game studios would mean more investment, more jobs, better economic growth. Bulgaria could benefit in a variety of ways from such studios.
(For comparison: Serbia has over 100 gaming studios now. Croatia recently announced the construction of the first gaming campus in Europe.)