VC Interviews
Myrto Papathanou: The Ability To Productify Technology Was Missing From Greece But The Ecosystem Is Finally Starting To Mature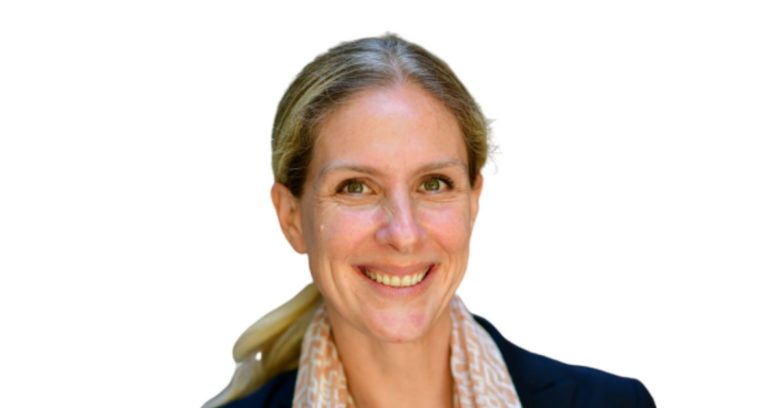 At the beginning of May, Applied Materials, one of the world's largest manufacturers of materials engineering solutions, acquired the headquartered in Patras semiconductor company Think Silicon. This was big news for the region and as we were curious to learn more about the current state of the Greek deep tech and startup ecosystem, we reached out to Myrto Papathanou, a partner at Metavallon VC, the fund that in 2019 led the €600k seed investment in Think Silicon.
Papathanou started her career in the corporate sector working as a credit risk and portfolio analyst. After studying and working in London for a while, she returned to Greece in 2007 and held several corporate development roles.  Since 2011, Papathanou has been involved in a number of deep tech companies – as a founder, mentor, investor and advisory board member. In 2018, she co-founded Metavallon VC, a €32m Venture Capital fund that invests in early-stage technology companies from Greece and the Greek diaspora. 
Trending Topics: What led you to the VC industry and made you transition from the corporate sector?
Myrto Papathanou: In short, I was seeing a tremendous opportunity for technology investing in Greece. Before starting Metavallon, my previous job was in high-tech, as a corporate development director in the aerospace and defense sector. We were doing some technology investments and technology due diligence and I saw enormous potential, in terms of the talent and the technology being developed in Greece.
Another thing was that Metavallon started as an accelerator, founded by our partner Alexandra Choli. I was serving as a mentor there, helping some of the participating teams and again, I saw a good indication of how strong the technical skills are, how global some of the ideas are. So, it made sense for me to formally take on the VC role and start investing in the region.
Can you tell us more about the investment philosophy and strategy of Metavallon VC? What are your priorities and goals in general?
We invest in the early-stage space, from pre-revenue all the way to seed. With a few exceptions, our focus is on the B2B side, where our main expertise lies. There are three roles that we are playing. We provide the initial capital for companies, which are just starting out and looking to raise money locally. We try to help the companies as they grow from 5 to 35 to 105 people and also we try to connect them with other investors who can lead future financing rounds.
Geographically, we are focused on Greece and founders who have emigrated from Greece. The country lost many people in the past ten years who have gone somewhere else and either worked in tech companies or started something. They have gained experience and are thinking about coming back and sharing this experience. 
For the most part, we are sector-agnostic. In small markets like Greece, it's hard to choose specific verticals as the depth is not there.
What's the current status of the Metavallon fund and its portfolio companies? How's it structured; how many more investments are you planning to make in the next couple of years?
Well, after the exit of Think Silicon, we now have 19 active companies in our portfolio. We started investing in 2018, and now some of the startups are at a stage where they're proceeding to further financing rounds. We have one that just completed a Series A round now, led by LAUNCHub Ventures, and four more that are currently fundraising. I'd say we are halfway through our plan. We have another year and a half of investing, at least, as we may extend our 4 year investment period a bit because of COVID-19.
How do you personally evaluate companies, especially in the deep tech space? Do you look at any specific metrics? 
Going a step back, it's helpful to define what deep tech is because I've seen different people using it very differently. For us, it means that a technology risk is added to the commercial and execution risks. For every startup, you have a commercial risk which is about how fast your product would gain traction and achieve product-market fit. Then, you have the execution risk relating to the team's ability to actually action what they've planned out to do. And, in deep tech investments, you also have a technology risk, which is about whether the developed technology will be the prevailing technology. 
All this makes the equation a little bit more complicated but also more interesting. When evaluating companies, for starters we try to focus on things that we have knowledge about. Thanks to the background of founders, we are extra familiar with some sectors such as semiconductors, electronics, robotics, cleantech and increasingly getting more comfortable with new biotech and healthcare. The second thing is that we try to use our advisors and network as much as possible. For example, we'd co-invest with angels who know a given vertical very well.
In deep tech, the evaluation really depends on the company. There are companies that have developed the technology but it's not productified yet, so that might be a bit too early for us. A good entry point would be when they have some traction in the market – one or two clients in a combination of pilots and NRE revenues. Bear in mind that in deep tech you often have extremely long sales cycles and sometimes there are complex integrations of hardware and software. Taking into consideration all these factors, we are reviewing the cases one by one; I think it's very difficult to have a unified set of metrics when you're talking about deep tech.
I think that, in the past ten years, in Europe and especially in Greece, you have a lot of resources that have been dedicated to the development of technology. What's left to be done is to productify this technology. So, we are looking for companies that have gone through this development cycle, have done R&D, and are now ready for the next step – to take the product to the global market and engage customers. 
What do you think are the next most important steps for the further development of the Greek startup and tech ecosystem, following the two big exits in May?
There were a few elements that were missing a few years ago but are now coming together. One such missing element was the early-stage capital and the second – exits. Before the two exits in May when Microsoft and Applied Materials bought Greek companies, our previous big tech exit was in 2017. 
You need to be having transactions and you need to be having exits because this creates a few things: first, it creates the examples of entrepreneurs who have done well and succeeded, and second, it rolls and creates a virtuous cycle – these companies are investing more in the region, hiring more people, developing R&D centres.
The third element is about getting to a globally relevant product and mindset. 
As  I mentioned there has been a lot of research and technology being developed in Greece – the question now is how do you make that into a product that's relevant from a commercial perspective. That's definitely a challenge but the ingredients are coming together and I think that in the next two or three years, we will see a very different landscape in Greece as the ecosystem is finally maturing.
How can such a product mindset be developed?
Until now engineers didn't see the opportunity to create products. Something that's defined and you can sell. I think that the thing that was missing from the region was the ability to productify technology.
I can make an analogy with the movie industry. When the Americans want to make a movie, they want to create a blockbuster – they're thinking about tickets and sales, and so on. And when Europeans produce movies they focus on the art side. 
The same with technology – many people, especially in the region, are in love with technology but are not thinking how they can create a blockbuster with this amazing technology and talent around here. 
I think two things are needed. There are many people who have gone abroad and have acquired the necessary skills and mindset from multinational companies.  For them to come back, starting their own companies and bringing this product mindset is very important. 
And the second thing are the good examples, the minute you have exits and successful examples, it's not something happening in a different universe. Not something happening only to Stanford Graduates and to people in Silicon Valley. It happens to people you went to school with. 
Given the current state of the ecosystem and the talent in Greece, what are the tech verticals that have the most potential to achieve something big in the next few years? 
As I mentioned earlier, in a small market, it's difficult to focus on verticals. I do think, however, that many important things are happening at the moment. We are very excited about biotech, especially the new biotech wave that involves a strong computational element. We are also seeing interesting things coming out of the data analytics and the developer tools spaces. Another thing worth mentioning are AI and semiconductors, and the whole edge computing field. 
In the field of cleantech, robotics, and microelectronics, there is a lot of talent in Greece but right now, most of it is still concentrated in services rather than products. However, I expect a shift in the next few years.
How did the expertise in these deep tech fields develop in Greece?
It usually comes from two sources and it also relates to how you grow an ecosystem and why exits are important. For example, a couple of American companies opening R&D facilities here 15-20 years ago had a big impact on the development of expertise in the semiconductors space. A lot of companies came out from these few companies and many engineers and entrepreneurs were bred there. 
I think that's what happens in every ecosystem. You usually have a couple of companies making big investments in a region, and then, the next generation of engineers starts their own companies and start investing themselves. Patras, the city in Greece where Think Silicon comes from is a great example. 
With biotech it's more specific to the universities, there has been a lot of research and a lot of European and governmental funding for research on the biotech side. Now, it's getting to the stage where it's all finally turning into products.