Biotech
Bulgaria to Have a New Bioconversion R&D Center as Nasekomo Starts a Joint Venture With a French Corporation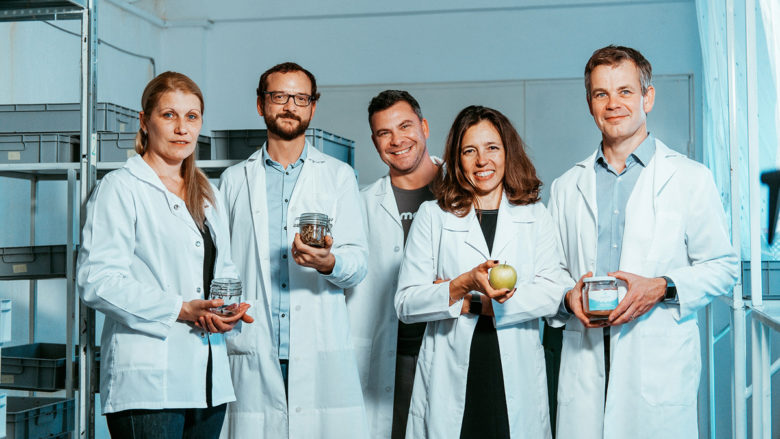 It's been a busy few months for Bulgarian biotech startup Nasekomo.  After closing a €4M investment round back in July, now the company has announced the start of a joint venture, together with Group Grimaud, a multinational corporation specializing in animal genetics. The collaboration will revolve around the exchange of industry-specific know-how and its main goal will be to optimize the farming process of black soldier flies via selective genetic breeding. The new company called Fly Genetics will aim to discover how the insects can grow faster or bigger, thus being able to transform more wasted biomass into valuable alternative proteins.
"We are creating an R&D center here in Bulgaria near Sofia to study how to improve the performance of black soldier flies, it will create high-value jobs for scientists and give the country the opportunity to create unique know-how in the bioconversion industry. It should be fully operational and bring products to the market around the third quarter of 2021," tells Trending Topics Xavier Marcenac, Nasekomo co-founder and executive director. 
On its side, Group Grimaud will use the joint venture as an opportunity to explore the potential of the insect market, a new one for the headquartered in France corporation that has over 50 years of experience in the animal genetics industry and next to €320M in annual turnover.
Bioconversion, insects, and startups
The short version of what Nasekomo does is that it upscales organic waste streams into animal feed by harnessing the power of the black soldier fly. 
"Many industries produce large amounts of organic by-products that are difficult to recycle, including leftovers from breweries, cereal processing industries, and fruit and vegetable cuttings. These biomasses are fed to black soldier fly larvae, which convert organic nutrients into their own body mass. At maturity, they are harvested and processed into protein that can be included as an ingredient in feed for fish, pets, chickens, and other animals," reads an official description by Nasekomo, explaining the circular economic model behind its offering.
Deep tech commercialization
Currently, Nasekomo is working on three different products for three different markets. The first one, which already has customer traction, is an insect protein serving as  replacement for fish meal and is to be used in aquafeeds and pet food. In this segment, the majority of Nasekomo's customers are pet food companies and the Bulgarian startup is exporting 100% of its production. 
Nasekomo's second and third products are insect-based oil and biofertilizer for soil nutrition. The former can potentially replace animal pig and chicken antibiotics and is undergoing testing in Ukraine, while the latter is completing the certification process and should be on the market soon.
With the €4M funding Nasekomo received a few months ago, the firm made a significant investment in robotization of its technology and is now about to finalize the deployment of a new production capacity that's 25 times more than it was before. Previously Marcenac told us that to finance the company's ambitions, Nasekomo will need to raise another €15M. The new funding round is still on the cards and should be closed by the first quarter of 2021. With it, Nasekomo will be able to create a large-scale manufacturing entity and increase production capacity another 10 times. 
"After closing our earlier fundraise in July, patenting our vertical farming technology and ramping up our revenues, the next step is now to scale up these assets and upcycle wasted biomass through circular agriculture worldwide," concludes Marcenac.