EVENT
Next Round: Who are the most attractive Venture Capital Investors from CEE?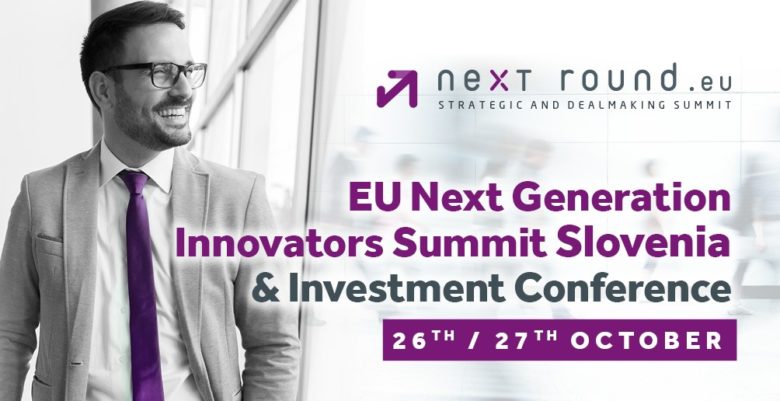 All the attractive VCs and investors in one place? Yes, you read right.
The Next Round is the biggest yearly Strategic and Dealmaking summit of Venture Capital Investors from the CEE region. The event is attracting an aggregated investor potential of over € 2 billion, connecting Investors and Scaleups, with dedicated, online 1:1 meetings.
After all, investors attend the Next Round Summit for two reasons:
to learn how changes in EU funding will support growth and

to find startups who can execute. 
The summit will bring together the eminent representatives of the VC investment community and EU institutions to exchange their views and actions on the challenges of financing and other critical issues to make a European breakthrough in generating future Unicorns. The idea of The Next Round is to connect the most investable technology Scaleups in the CEE region with the right investors, contributing to the development of the European startup ecosystem. 
The program will be in a hybrid form. Some events will take place in Ljubljana, with the majority of the content available online. There will be 2 key tracks of the summit:
On the first track, numerous EU representatives, policymakers, successful EU startups, unicorns, and European startup ecosystem stakeholders, will share their knowledge and predictions for the growth of the European startup scene.

The second track is aimed at Dealmaking approaches, exits, and networking for deal-flow with the best from the CEE region. Startups & Scaleups will be able to have 1:1 (online) meetings with potential investors, so book your spot.
As Slovenia is currently holding the presidency of the EU Council, this year the summit explores the opportunity to host policymakers in a discussion about the EU's next generation of innovators with the implementation of The scale-up Europe manifesto by the French President Emmanuel Macron. 
Join the conversation on October the 26th and 27th and apply now.
The conference is supported by the European Commission and is hosted by the ABC accelerator and the CEED Slovenia, in partnership with South Central Ventures, and co-financed by the Government of the Republic of Slovenia, European Union, and Slovenian Enterprise Fund.