exit
Notyf.ai: Centroida Mergers Its Service Business with IT Company ScaleFocus and Continues as a Product Startup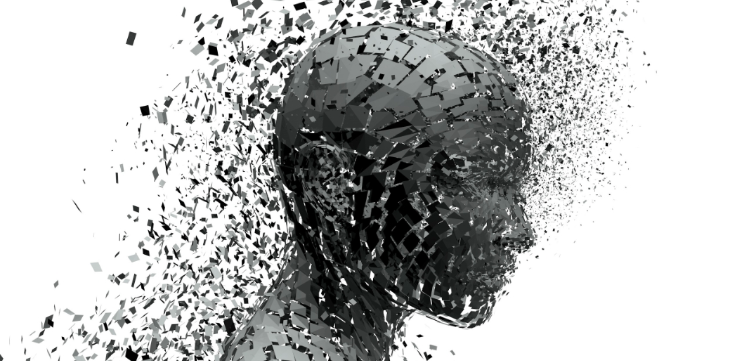 Centroida.ai, a small fast developing IT service company that was named startup of the year for 2018 by Global Tech Summit, has merged with ScaleFocus. The terms of the deal remain undisclosed. However, this is not the most interesting part – a large part of Centroida's team of 40 now joins ScaleFocus, while the rest, who have been working on a new product recently continue under a new brand.
"We have dedicated a small team over the past 12 months to the development of our own product in the area of computer vision – notyf.ai. We received preliminary interest from a highly reputable Seattle-based fund, which prescribed a few to do's before they are in a position to invest. – split the service from the product business," tells us Angel Kelchev, CEO of Centroida.
Notyf.ai: from camera to data
In the past 12 months, a small team inside Centroida.ai, led by CTO Alexander Kolev, has been working on a product that aims to transform camera feed into a powerful data source. The specialization of the company in data science, computer vision and cloud has logically led to this internal project – Notyf.ai. The new SaaS platform offers data collection and analytics tools for access control monitoring, customer engagement, identification of VIPs, demographic segmentation, time tracking etc. Most of this happens thanks to the company's face detection and recognition technology. Retail, banking, hospitality, manufacturing, and security are the potential use cases of Notyf.ai.
Only recently Kelchev and Kolev have started meeting with investors and showing demos. After Kelchev spent the first months of the year in the US, talking to prospective clients and investors, it turned out that a structure change is needed. "We received preliminary interest from a highly reputable Seattle-based fund which prescribed a few to do's before they are in a position to invest: split the service from the product business, raise a small seed round, complete 2-3 pilot projects," explains Kelchev.
In addition, Notyf.ai will probably have to register a US based holding company with a tech subsidiary in Bulgaria. In partnership with ScaleFocus, Notyf.ai is also reviewing several pilot opportunities.
The plan is to raise a seed round for Notyf.ai in the next three months and raise series A financing in 9-12 months thereafter. "In the next 24 months we hope to have a highly profitable computer-based automation business on our hands focused on the security and marketing domains," shares Kelchev.
Deal 1 for Centroida & another acquisition for ScaleFocus
Centroida which was started in 2017 with the idea to provide IT services in the domains of AI and blockchain, found a great fit with ScaleFocus in terms of culture, technology stack, goals and overall approach to the market.
"Centroida has niche expertise in Blockchain, AI, ML, and Cloud, which would further augment our solutions portfolio and complement our domain expertise. AI and ML in particular have been areas of focus for us in 2019, and we expect those to grow exponentially in the next 2-3 years. Centroida's expertise in those domains would help us better serve our global enterprise clients through the delivery of bespoke software solutions," says Plamen Tsekov, CEO of ScaleFocus, in an official release.
The deal has taken two months, says Kelchev. The terms and conditions, however, remain undisclosed. As part of the deal the newly formed team will now work on face detection and recognition and robotic automation.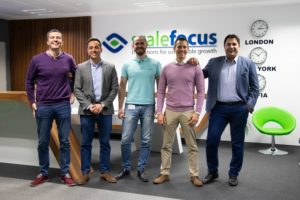 This is the second acquisition of ScaleFocus in the past several months. In late 2018, ScaleFocus acquired the entire team and brand of the Bulgarian company Upnetix, one of the 50 world-wide certified Google-development agencies specialized in mobile engineering, front-end development and design-driven digital transformation.
With a growth of 174% between 2014 and 2017, IT service provider ScaleFocus landed among Financial Times' 1000 fastest growing companies in 2018.  The company has 9 locations globally, serves clients such as OMV, Euroins, and the University of Liverpool, and has a revenue of €13M in 2017.
Read also:
+ M&A deals in the Bulgarian tech ecosystem in 2018 +
++ Centroida.ai pitches its product during CEE Block Conference ++