Ecosystem
A Swiss-Bulgarian Anti-Food Waste Startup Launches In Sofia & Plovdiv To Help Restaurants With Resource Planning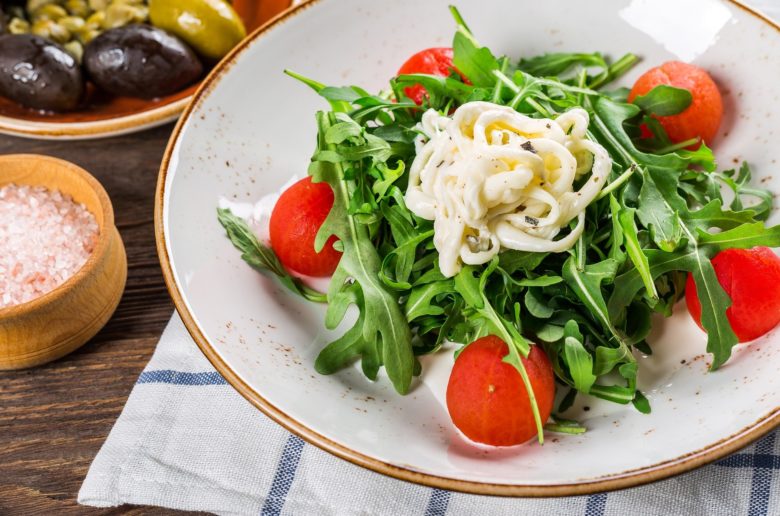 How would we react if 33% of the messages we send to our family, colleagues, and customers never get delivered? Or if our startup has closed a €10 million Series A round only to receive €6.7m with the rest getting lost somewhere along the way. It's a loss that's hard to ignore.
Yet, according to the Food and Agriculture Organization of the United Nation (FAO), 1/3 of all food produced goes to waste, that being accompanied by a €2.4 trillion price tag. Edible food gets thrown away across the entire supply chain –  produce that diverges from 'appearance' standards often never makes it to the supermarket, retailers and restaurants have to discard items that are close to the "best-before" date, and consumers often dispose of large quantities of food that has been left unused.
Towards reduced inefficiencies
Well, the problem has been obvious for a while, however,  on the positive side, we recently discovered a fifth attempt (after CoZZo, Nasekomo, 4GoodCo, and BezFira) of a local startup to find a solution. We are talking about Olanga, a sustainable consumption platform developed by a Swiss-Bulgarian team. And whose first module was launched with restaurants in Sofia and Plovdiv last week.
 On April 1st, the company went live with a mobile app that enables users to pre-order food from participating restaurants and has several features that are intended to help eating establishments reduce food waste.
"Unlike traditional applications, Olanga allows you to request not only one meal but an entire menu for a day, two or a week. This saves the customers the need to constantly think about what to cook for their family, and gives the restaurant the opportunity to plan in advance and optimize its resources," explains Christo Stoyanov, Chief Technology Officer at Olanga.
In addition, end consumers also get the opportunity to purchase discounted meals at the end of the day, which would be otherwise thrown away. Olanga users also accumulate points with every order (visually represented as water droplets) which can be used for buying meals or planting trees.  
For the time being, Olanga is not going to employ food couriers. So, in the current 'stay-at-home' situation, which is not ideal for pickups, the restaurants that could turn the service into an additional marketing and sales channel are probably the ones that have already developed their own delivery infrastructure.
Until the end of the state of emergency in Bulgaria, restaurant owners will be able to use Olanga's application free of charge. Afterwards, they can either switch to a subscription pricing plan calculated based on the number of orders on a monthly basis or pay per use model where 20 stotinki (~10 euro cents).
"Using our app, the kitchen can save about 6% of the products on a day-to-day basis," tells us Dr. Peter Mandaliev, professor of biomass and resource efficiency at the  University of Applied Sciences and Arts Northwestern Switzerland (FHNW), and Head of Operations at Olanga. This, in turn, reduces the environmental impact by about 2 kg of carbon dioxide for a meal, company estimations show. 
The numbers above come from Olanga's pilot project which ran in late 2018 and early 2019 at the canteen of FHNW with more than 400 students and faculty members for testers.
The company states that it has the support of Sofia Municipality and is in talks with the Ministry of Health with the idea of donating its application to hospitals with the goal of optimizing the hospital catering process. 
Next on the roadmap
The next big goal for Olanga will be to launch the smart farming module of its platform, which should enable farmers who have cosmetically imperfect (but edible) produce to find industrial and small food processors, thereby reducing the risk of food waste.
The team has already completed the requirements engineering phase after forming a working group together with vegetable and fruit producers in Switzerland, the Swiss Ministry of Agriculture, the UN, companies involved in the processing of food, and large canteens. 
"We have attracted the largest vegetable producer and fruit importer in Switzerland for our shareholder. With its help and that of the Swiss Post which will do the deliveries and the support coming from FAO, we are planning to launch the platform in Switzerland in June and make it available in Bulgaria by the end of the autumn," tells us Stoyanov.
Hopefully, Olanga would be able to scale in Bulgaria even without the Swiss Post. It's a familiar model already working in Sweden and currently pursued by at least four companies in Southeastern Europe – all in the very early stages, so we will have to wait a little longer until we see a significant market penetration and significant impact on the reduction of food waste.