Open Letter
On Financial Support For Startups In Times Of Crisis: The Bulgarian Innovation Ecosystem Asks For Easier Access To Capital That Is Already Available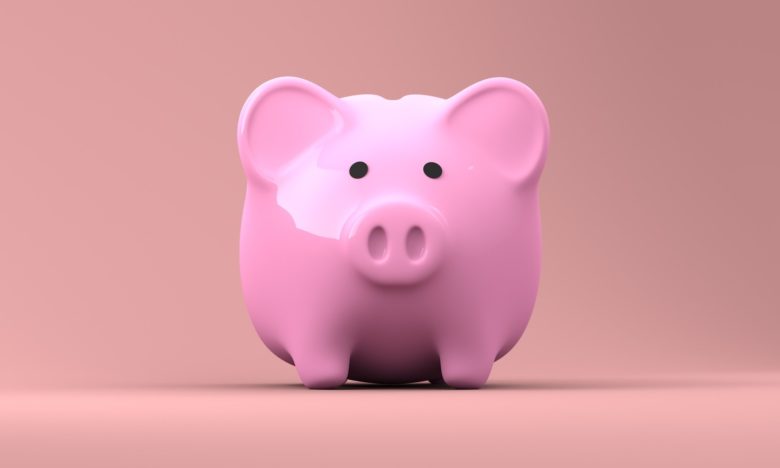 With customer demand going down in many sectors and fewer options for funding available, startups in Bulgaria may need to deal with cash flow and capital issues very soon. While the government is discussing measures to support businesses during the crisis, early-stage ventures often follow a completely different path if compared to traditional enterprises and could end up excluded. 
Earlier today, Denitsa Sacheva, the Bulgarian Minister of Labor and Social Policy, stated that startups will receive help via separate financial instruments from the governmental Fund of Funds (FMFIB), with nothing concrete being confirmed yet. Interestingly, on Friday, March 27th, the startup and venture capital community asked for quicker access to resources from exactly this source. 
Over the last couple of years, the Fund of Funds selected a number of fund managers who are expected to allocate around BGN 450 million of public resources for Bulgarian small and medium enterprises. Now, in the face of the current challenging economic situation, a coalition of the local innovation ecosystem is seeking a mechanism that would make it easy for startups to quickly receive financial support from the already chosen equity and venture capital investors.
"In the last 10 years, a lot of work has been done by both the government and the business, so that today Bulgaria has a good, lively and fast-developing startup, entrepreneurial and innovative ecosystem. Today's crisis places many of these companies at risk of going bankrupt or seeking prospects for development outside Bulgaria. Such a scenario would have long-term negative effects on its economic development in our country. It is important that action is taken to ensure that this does not happen," reads an open letter that hopes to reach the Bulgarian Prime Minister, Boyko Borisov and the government institutions.
The organizations behind the coalition are: BESCO – the Bulgarian Startup Association; EDIT.bg – a network of entrepreneurs gathered around the idea for economic development through innovation and technology, part of the MOVE.BG foundation; Endeavor Bulgaria – the regional chapter of the global organization focused on mentoring and accelerating the high-impact entrepreneurs, and BVCA – The Bulgarian Private Equity and Venture Capital Association.
What's the innovation ecosystem asking for?
At the end of the letter, the coalition is calling for a personal meeting with the government – for a discussion of the challenges and prospects of the Bulgarian innovation ecosystem as well as the possible anti-crisis measures that can help it to continue its development. 
Several concrete actions have also been listed:
Temporary suspension of requirements for capital fundraising from third parties – at the fund and deal level
On the fund level, this would mean that fund managers would be able to close their funds immediately and start investing immediately, even if they are yet to attract funds from other limited partners besides the Fund of Funds. 
"Funds around Europe are experiencing a sharp decline in risk appetite from potential LP's and it has become unrealistic to close funds with third-party investors in the current environment. Potential LPs (mostly successful entrepreneurs in Bulgaria) are exclusively focused on their own businesses and many have backed away from previous commitments to the funds," is explained in a separate letter by BVCA.
On the deal level, the idea is to make it easier for fund managers to invest, even if they are unable to find co-investors. 
Dialogue with the European Investment Bank (EIB), the European Investment Fund (EIF) and the European Bank for Reconstruction and Development (EBRD)
Another point in the letter calls for the government to enter discussions with these organizations, which have already announced the mobilization of significant resources for dealing with the impact of the coronavirus. The goal – find additional ways to support financial intermediaries and identify opportunities for joint investments at the fund and company levels.
Two weeks ago,  EIB Group proposed a plan for the allocation of €40 billion in financing -aimed at bridging loans, credit holidays and other measures that can reduce liquidity and capital constraints for SMEs in the European Union. On its turn, EBRD  announced a €1 billion emergency coronavirus financing package.
Additional resources for the already selected financial intermediaries
The coalition also believes that It will be most effective if existing channels – the already selected banks, funds and other intermediaries are used to finance SMEs through any national and EU funds.
Inclusion of Bulgarian startups in the list of potential beneficiaries of business support programs, funded by the Bulgarian Development Bank and its private equity fund. 
"This could be realized both through working capital loans, taking into account the specificity of this type of companies (such as short history, lack of significant tangible assets and operating loss in the initial stage of development), and through hybrid instruments such as for example, equity financing with a pledged fixed-price repurchase option, as it was commented in the public domain," states the letter. 
Delay of liabilities to the state
Here the focus appears to be on deferral of social security contributions for startup employees until the economic situation in Bulgaria is normalized.
Startups are important for the crisis recovery
"The expertise of innovative startup companies can play a key role in the post-crisis recovery process. The world we live in will be transformed, and every industry will make every effort to digitize their businesses, processes, products and services. With their solutions, Bulgarian technology companies will help traditional industries regain their competitive position, create new significant enterprises, competing for the needs of today's era, and we must not allow these companies to be lost today," is one of the main conclusions in the letter.
Already chosen fund managers 
| | | |
| --- | --- | --- |
| Firm Name | Investment Capacity | Public Capital |
| | | |
| Моrningside Hill | €34.25M | 70% |
| New Vision 3  | €23M | 83% |
| Vitosha Venture Partners | €20.9M | 90% |
| Innovation Accelerator | €15.6M  | 90% |
| Bulgarian Mezzanine Partners | €53M | 73% |
EU Policy Calls
Invest Europe, an association of the private capital providers across Europe, also recently called for policy measures to help SMEs. Their letter directed at the European Commission suggest urgent action on the following points: 
 Setting benchmarks and addressing recommendations to Member States to develop the most efficient practices to support businesses, particularly start-ups, over the short term

Ensuring full flexibility of existing state aid rules for companies backed by private equity and venture capital firms

Taking all necessary steps to provide liquidity and to stabilize markets, for example through the use of existing EU funds

Continuing to provide support to venture funds, and the companies they invest in, through the existing EU public programs and the EIF.