dailydata
Europe's Collaborative Economy: Online Booking Is Not So Popular In Bulgaria And Romania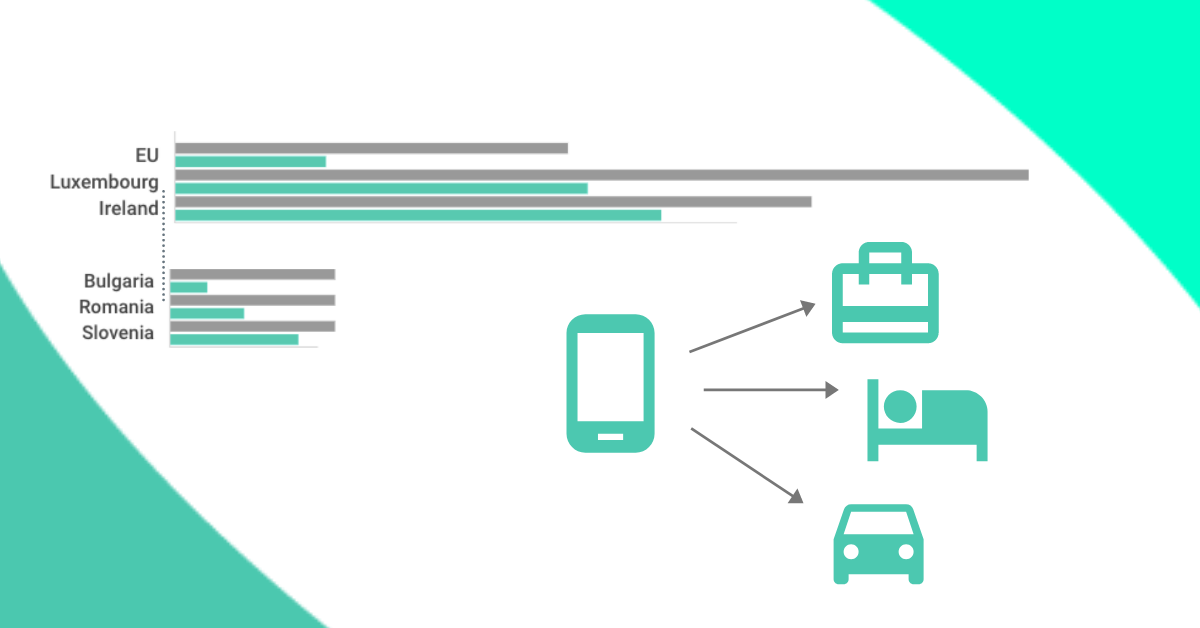 According to the standard EU definition, a collaborative economy refers to a set of practices, models, and platforms (websites or apps) that offer users access to goods and services through collaborative platforms.
A 2019 survey by Eurostat shows that 21% of individuals aged 16 to 74 in the European Union (EU) used websites or apps to book accommodation from another individual in the past 12 months. Arranging transport services online was less popular, with just 8% of individuals using an app or website to purchase transport services from another individual over the same period.
Most of the individuals used dedicated websites or apps, but other websites or apps and social media have also been used.
Among the EU Member States, the countries where online peer-to-peer transactions for accommodation services were the most popular were: Luxemburg (46%), Ireland (34%) and Malta (30%). Such transactions were the least popular in Czechia (5%), Cyprus (5%) and Latvia (8%).
Online peer-to-peer bookings for transport services were most popular in Estonia (29%), Ireland (26%) and Malta (25%), while the lowest proportions were seen in Bulgaria, Greece, and Cyprus (all 2%).
this may also interest you:
+++ What is Bulgaria doing with Airbnb&Co: fine, ban or regulate