perspective
Body Leasing? Not Anymore: The New Faces Of The Software Service Sector in Bulgaria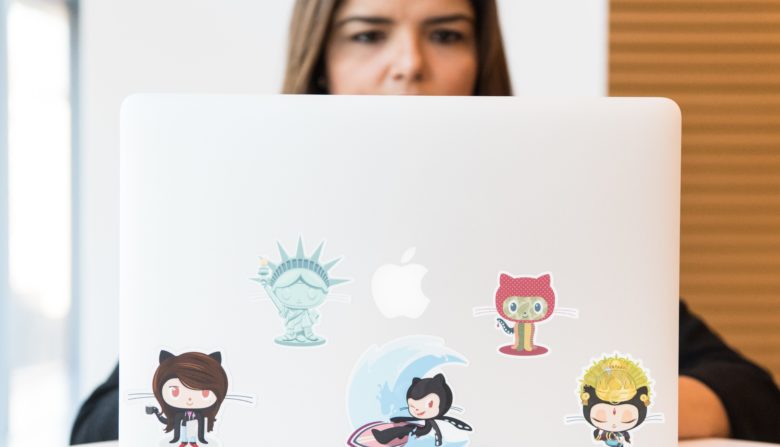 Software for flying taxis, mobile applications that land in Apple's "Best of"-list, innovation hubs of Western European media corporations – these are just some of the examples, which show in what direction the Bulgarian software service has been developing recently. 
Good quality of engineering talent at an affordable price – this has been the perception of the country for many years and which turned it into the number one outsourcing destination in Europe in 2015. This is also what has been attracting global players like HP, SAP, VMware, Experian, Epam, Paysafe, etc. since the early 2000s. Many completely Bulgarian IT outsourcing (ITO) companies were started too – like Accedia and Bulpros, which were ranked among the 1000 fastest-growing software businesses in Europe by Financial Times. The sector has started to play a vital role in the local economy, bringing roughly €800m or up to 4% (together with the businesses processing outsourcing) of the GDP and employing estimated 27k people in 2017.  
Headcount has always been one of the indicators for the growth of the industry. Yet, recently in the well-established landscape of body leasing, which requires a large number of employees, rather small boutique software service companies, which prefer to develop end-to-end solutions or whole products, have started to pop up. We don't have an estimation of the monetary role they play in the sector, realistically speaking it's not a significant one. To say that there's a shift towards product-oriented IT service companies would be oversaturation. Yet. But here they are.
The new wave: boutique, end-to-end
These new companies appear not only because of the IT talent shortage, which has been a major issue throughout Europe. One of the main reasons indeed is the accumulated over the past 10+ years technological knowledge and confidence. The global brands listed above have not only opened development centers in Bulgaria, but have also brought invaluable know-how and trained people, who can now start their own endeavors. 
"Nowadays more and more software service companies are formed by engineers with highly-valued expertise built in such game-changing world-class projects like CRM, infrastructure and Cloud management, automotive industry, etc. The combination of talent and niche expertise is, in my opinion, Bulgaria's major differentiator on the international software service market, when compared to general mass outsourcing destinations like India, Poland, Vietnam, Ukraine, etc," says Doichin Iordanov, the founder of DataStork. His company was started in 2016 with the idea to apply state-of-the-art craftsmanship and processes to solve non-trivial software scalability problems in the cloud and big data space. With his team of 22, he is about to reach €1.1m of revenues this year, working with clients like Bosh and Uber. 
The 13-years-old software development company Dreamix was once started because its founders didn't really like the way other platers in the field work, and with a team of 50, it's now generating €2.5m, mostly from Western European clients like the Royal Bank of Scotland or Pro7. Four-fifths of this revenue comes from end-to-end solution development.
"Millions of tech jobs are unfilled at this moment globally and companies are being forced to run as lean as possible. Some firms have resorted to using firms that employ the body shop model and the results have been disastrous, " tells us Hristo Georgiev, who started his company Resolute Software several months ago. The initial idea was to run a different consultancy and service company where culture and long-term value and relationships with clients are in the center. Similar to him, Benjamin Kane, the CEO of UK-Bulgarian TechPods, also sees the structure of the team and the culture as the main differentiator to traditional outsourcing businesses. 
And for some, traditional outsourcing is not even an option. LimeChain, for example, develops blockchain products. "The technology is new and there are not so many experts, so we cannot take only the consultancy part and leave the client find a way to execute it," explains the CEO Nick Todorov.
The culture factor
Most of the companies, we spoke to, put culture and structure in the spotlight. But why? Besides being a trending topic in the IT sector in the past years, there's also something else. Objectively, it is a hard task to have a clear culture in a body leasing business context, given the fact that a number of people are usually dedicated to a project working directly in another company. "TechPods was born out of frustration. After a decade of working within the IT outsourcing industry, I was sure there must be a better way!" says Kane. 
More and more are such companies, which are trying to stand out from the competition of large employers who can offer generous paychecks and social benefits with the culture factor, the flat structure, and the carefully selected projects. They build multi-disciplinary teams, use lean methodologies, and don't overestimate management roles.
"We are an engineering-driven company with light, lean processes and highly democratic startup culture. Our engineers are part of all company decisions, from the office space, through processes, to whether a new opportunity fits with our goals and where to reinvest our profits," says Iordanov.  "Our structure does not include lots of unnecessary middle-management. We have two "Cs" running the business which works perfectly for us," elaborates Benjamin Kane.
"The driver for us is to implement a modern culture – self-managed teams, lots of freedom and own responsibility. The future belongs to the free soul," adds Boyko Bodurov, CEO of Infoleven.
Specialization or multidisciplinarity 
Part of these boutique companies try to have a clear specialization – either technologically or vertically. Dreamix for instance, is dedicated to becoming an authority in the Java industry. DataStork specializes in cloud and big data technologies, and have expertise in VMware systems. Companies like OneBit Software focus exclusively on one platform – in their case SharePoint. The two-years old LimeChain specializes in blockchain products.
For StageAI and Infoleven the vertical is what matters more – both companies are strategically going after energy, smart city, and mobility projects. But it wouldn't be fair to say all of the boutique IT service companies have a narrow focus on technologies and verticals, some bring along also the business perspective.
Indeed, taking our sample, which is of course not representative, in most cases these companies are vertical and technology agnostic. For instance, Eden Tech Labs develops mostly mobile applications but is striving to support its clients on the business part as well. "We can help determine product-market fit, develop the product, deliver it through the relevant channels, as well as architect and execute go to market and marketing strategies," says CEO Ivan Iliev. Boho.tech has the same approach: "In some cases, we have even helped customers set their values," tells us CEO Philip Baerfuss. The new player works with non-tech companies that need to develop technological products, or tech companies that need a very specific R&D team.
A slice of the pie?
A trend in the high-value-added or product-oriented service business is sharing IP or revenues of the products. "After we prove the job we do is of the highest quality, many partners actually offer us a share of their company. This allows us to own parts of multiple products while doing what we love most – software development, " tells us Gigilev of Dreamix. It's similar for StageAI, who actually own the IP of some of the products they've developed for their clients, or have started joint ventures with others. 
"The teams we build must integrate the company they work for. We also try to get in different forms of ownership of the projects they work for, even if they work remotely, which could be % on growth, shareholder-ship or creating a company with our customer," explains his business model Philip Baerfuss of boho.tech. His company works with non-technical clients, supports them through their digital transformation process and once ready, could offer the whole technical team to their client. 
+++How the failure of my product startup led me to a more fulfilling software service business+++
But why aren't they developing their own products, we asked 
Indeed there are such cases. For instance, LimeChain, the two-years-old blockchain specialized company has launched its own payment solution, while developing products for 30 other startups and corporations. 
"We, as a service company working close to the business to solve a great variety of challenges, are in an excellent position to spot innovation opportunities and eventually productize our experience," says Iordanov of DataStork.
Boyko Bodurov provides us with another convincing answer: the product business is just not for everyone. "Creating products for other companies is possible through relatively low investment, some guts and tons of work. If you create own products, you need a different skill set – you need to sell the product before you create it, somebody should want to pay a dollar for what you want to create. Further, you need to be a good fund-raiser. So starting is extremely hard, staying alive is Russian roulette with the aim to scale and hit the jackpot…