Fintech
PARAM: Turkey's leading fintech valued at $200M after its first investment round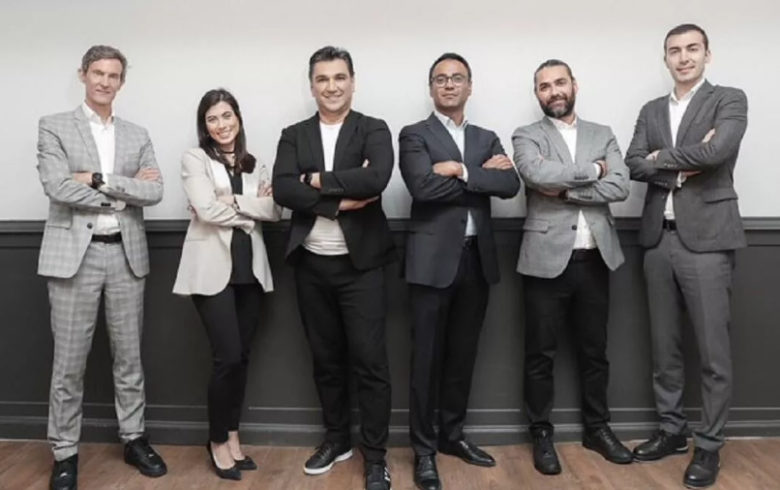 PARAM Group, a leading Turkish financial technology company, has announced its first-ever investment round. The round values the company at over $200 million and is led by institutional investors such as CEECAT Capital, the European Bank for Reconstruction and Development ("EBRD"), Alpha Associates, and Revo Capital.
"We are delighted to support Emin and Param group in accelerating the deployment of innovative solutions in payments and Fintech. The digital transition is among the top priorities for EBRD and we are very proud to help companies like Param Group to reach their full potential and offer high-quality services to clients. We believe that, with the power of technology, businesses can promote inclusion, integration, and resilience. We are confident that EBRD funding, know-how, and local presence will help Param Group achieve its strategic goals and further expansion both in Turkey and the wider region," said Ilker Yoney, Co-Head of Private Equity at EBRD.
Revo Capital becomes Turkey's largest VC fund with the final closing of €90M to invest in tech startups in Turkey, Eastern Europe & Baltics
Param is the first approved e-money licensee, the first non-bank member of the Interbank Card Center (BKM), the first and only non-bank member of the BKM TechPOS platform, and the only payment institution in Turkey to issue cards under four different card schemes: Discover, MasterCard, Troy, and VISA. Param offers a wide range of financial services to individuals, SMEs, and large corporates; such as issuing, acquiring, processing, lending, open banking, and loyalty solutions across its offices in Ankara, Istanbul, and London. The company is the duly registered trademark of Turk Elektronik Para AŞ, electronic money ("e-money) institution regulated by the Central Bank of Turkey.  
With its fast, bank-agnostic, and client-centric solutions, PARAM operates 5.4 million cards across 138 B2B2C card programs, facilitating payments for more than 90,000 merchants including leading e-commerce players and large organizations. The company also offers an employee benefits and gift card system, a loyalty system with instant cash-back at 30 high-street retailers an instant collection with open banking solutions to 400,000 dealers across Turkey. The most recent innovation by the group is a more advanced and flexible approach to BNPL, to serve merchants and customers with better and faster digital lending solutions. 
The investors come in at a time of accelerated growth for the group with the motto "new way of finance for a new wave of commerce" to liberate and remove barriers to the everyday financial needs of consumers and merchants. Priding itself in being true to the word "FIN" and TECH", Param has all of its software development capabilities in-house, which puts the company at a great advantage in terms of speed, agility, and efficiency. Talking about advantage and good opportunities, over 60% of the workforce is female and 63% of top management are women, which speaks for the modern and inclusive vision of the company. 
"Profitability and sustainable growth have always been our priority, whilst developing cutting edge solutions with our proprietary software. Param has grown by 3x last year. Our technology has enabled us to maintain long-term relations with Turkey's unicorns and largest merchants as well as with thousands of SMEs. Starting from humble beginnings in 2005 with a small team in Ankara, we have since grown to over 600 employees. Today, we are proud to be processing record number of transactions as a leading player in the industry and sharing the journey of democratizing finance with our own investments in the ecosystem. Having bootstrapped all these years, it gives us great honour today to be welcoming such respectable partners into our company. We will now turn towards expanding globally whilst strengthening our foothold in Turkey," said Emin Can Yılmaz, Param Group Founder and CEO.
Enis Hulli: In SEE And Turkey, B2C Startups Are Usually Designed For The Local Markets, B2B Ones Go Global