STARTUPS with IMPACT
Project with a Cause: Israeli Zzapp partners with drone provider Airobotics to battle Malaria in Africa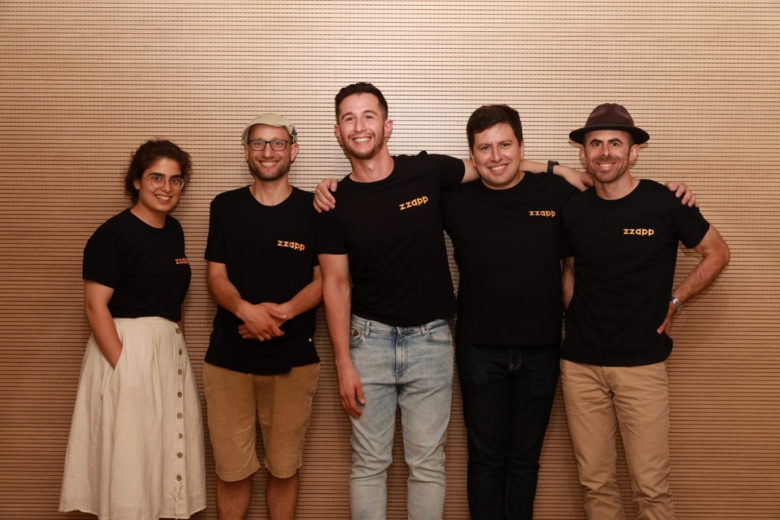 The Israeli startup ZzappMalaria that has been dedicated to fighting Malaria is now partnering with the drone provider Airobotics to eliminate the disease in Africa.
According to the World Malaria Report 2020 by the World Health Organization (WHO), over 400,000 people die of Malaria every year even though this is an absolutely preventable and treatable disease. European countries rarely struggle with heavy malaria outbreaks but there are other regions that are still far from being malaria-free. Over 229 million cases are reported in 2019 with 29 countries accounting for 95% of the malaria cases globally.  Nigeria (27%), the Democratic Republic of the Congo (12%), Uganda (5%), Mozambique (4%), and Niger (3%) accounted for about 51% of all cases worldwide. Children under 5 are at the highest risk of contracting the disease.
AI & drones against Malaria
Zzapp creates malaria elimination strategies powered by artificial intelligence (AI) and delivers them directly to the field through a dedicated mobile app. Launched in 2016 in Tel Aviv, the software system supports both the planning and implementation of Malaria elimination operations. By analyzing satellite images and topographical maps, Zzapp's AI identifies Malaria transmission hotspots and optimizes malaria elimination strategies for each location.
In 2017, the company has managed to reduce mosquitoes by 60% in under four months in a controlled trial in Obuasi, a city in Ghana with approximately 200,000 people. The cost of the operation was a mere $0.2 per person protected, compared to $5 for house spraying, reports the team. The Zzapp technology has been tested in pilots also in Tanzania, Zanzibar, and Ethiopia.
In June 2021, the Zzapp team won the $3 million grand prize in the IBM Watson AI XPRIZE Competition which is the world's leader in designing and operating incentive competitions to solve humanity's grand challenges.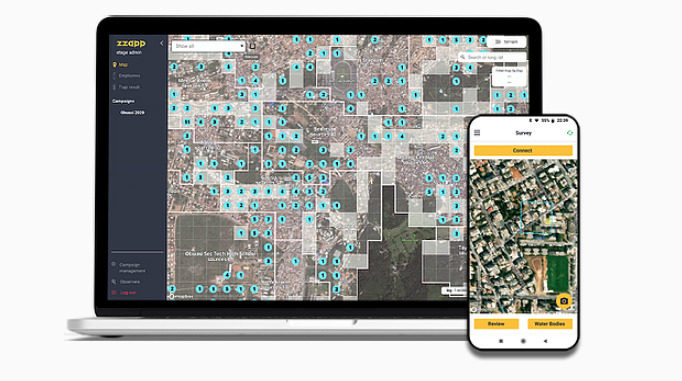 Recently, Zzapp Malaria took another major step towards fighting the disease by joining forces with Airobotics, a manufacturer of autonomous drones. To address the unique needs of the world's most complex industrial environments, Airobotics has developed a platform that is fully automated, industrial grade, on-demand and multi-purpose.
Zzapp Malaria and Airobotics embark on an ambitious challenge to eliminate malaria from the African island country of Sao Tome and Principe within the next two years. As part of a $300,000 pilot project, Airobotics will provide Zzapp Malaria with a drone system to help locate stagnant water where mosquitos are likely to congregate. The Airobotics system can provide aerial data such as maps and LiDAR scans which would complement the AI solution of Zzapp for even better results.
Airobotics and Zzapp Malaria "share the belief in harnessing advanced technology to solve real-world problems. Our system is based on cutting-edge artificial intelligence that operates even on unadvanced smartphones, with low battery consumption and in areas with limited internet connectivity," Arnon Houri-Yafin, Zzapp Malaria co-founder and CEO, told NoCamels.