Funding Round
Propy, the US-Bulgarian Blockchain Platform for Real Estate Deals, Gets an Investment from Tim Draper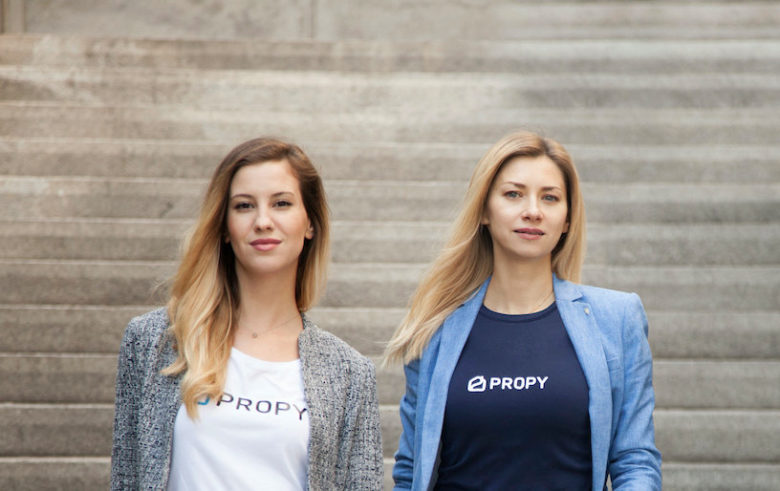 It's not every day a startup developed in Bulgaria receives an investment from a top-tier Silicon Valley venture capitalist. It's also been a rare occurrence for companies to do an initial coin offering and actually gain traction in the market (Bitcoin.com reported that 46% of all companies that did an ICO in 2017 were dead within a year). 
Well, the based between Silicon Valley and Sofia proptech startup Propy can now say that it has checked both boxes. The company, which has built a blockchain-based platform to simplify real estate transactions and minimize fraudulent deals, has received undisclosed funding from Tim Draper, one of the most iconic VC investors in Silicon Valley.
"The investment itself will be used to enhance our enterprise sales operations in the US. The product infrastructure we have built is now ready to be used by the biggest real estate brokerages, as well as title companies in the country. Тhis partnership doesn't just entail investment, but focuses on the non-financial support with strategic aspects of the company's development," shares in front of Trending Topics, Denitza Tyufekchieva, co-founder and VP business development at Propy.
"Tim has an enormous breadth of knowledge and experience in novel technologies and is the ideal investor to help bring Propy's vision to life. The timing could not be more perfect, with Propy polishing a unique and complex product and, as a result, has driven over $400m in real estate transaction volume so far in 2020," reads an official statement by Propy. 
Draper, a supporter of bitcoin and decentralization, is famous for his early investments in companies like Tesla, Skype, Robinhood, Twitter, and Coindesk. In his portfolio, one can also find SpaceX, AngelList, Hotmail, Baidu, and..okay, Theranos.
Selling houses on the blockchain
Female-led Propy started back in 2016 by two Bulgarian entrepreneurs, Natalia Karayaneva and Denitza Tyufekchieva. Since then, the company has raised $15.5M (€13.2M) via an ICO, next to a couple of undisclosed venture rounds, and was backed by the VC arm of the American National Association of Realtors, Arrington XRP, EAJ (Escrow Agent Japan), and now Draper Associates. Furthermore, according to the Bulgarian Commercial Register, Propy has generated €1.4M in revenue in the country for 2019. 
"When I worked as a real estate developer for 15 years, I saw a need for a new way to conduct business. Here we are 15 years later, where Propy offers a terminal to observe transactions in real-time, making the process transparent for real estate executives, title companies, home builders, buyers, and REITs. We save hours of work for agents and TCs. Most importantly, Propy is delivering transaction transparency to the consumers," shares Propy's CEO Karayaneva.
Using microtransactions on the Ethereum network, the startup aims to bring liquidity into the otherwise stagnant assets and to allow users to deal with real estate the same way they do with stocks. Furthermore, by automating the transactions and using smart contracts, Propy accelerates a signing process that would otherwise last for around a month. Its platform replaces the need for a third party like escrow agents to process transactions, making the process faster and more immune to hacks.
TechCrunch reports Draper's statement on his new investment: "Propy has the potential to transform real estate, making transactions and titles simpler, more secure, and less expensive through innovative use of blockchain technology. It eliminates fraud and makes the closing process more secure, effective and streamlined."
Interestingly, the first purchase ever made through the platform is reportedly by TechCrunch founder Michael Arrington who bought a $60K apartment in Kyiv, Ukraine, back in 2017.
The next milestones
"Our goal is a 2-click real estate purchase experience, so the next month's milestones are connected to it. We have already announced a partnership with a mortgage provider Loansnap (founded by Karl Jacob who is an early advisor of Facebook) and we are now working on a partnership with a title company to add a seamless title service. On top of that, we are already working with offices and agents of big brands such as Compass, Remax, ExP, Century 21, Engel Volkers and we hope to onboard more locations over the next 6 months," tells us Tyufekchieva.
You may also read:
+++ Propy: The US-Bulgarian Blockchain PropTech Backed by Large Strategic Partner In The US