deal
Reloyalty: The Fintech Startup That Reinvents The Way Businesses Interact With Loyal Customers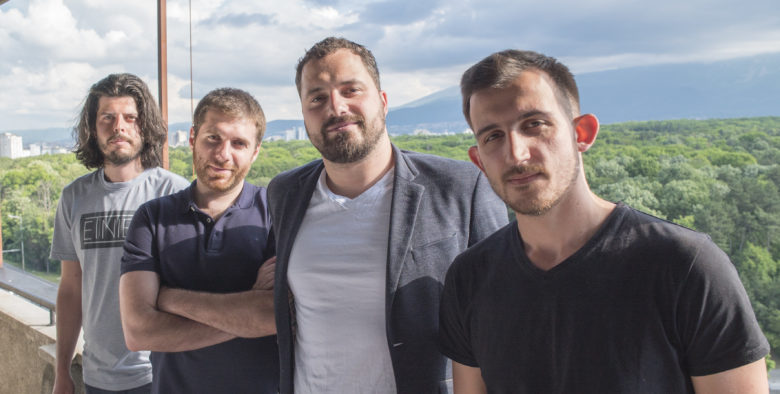 After a couple of years of experimentation with mobile payments and loyalty solutions on the domestic market, the Bulgarian fintech startup Reloyalty has finally found the right recipe. The company is launching a new generation loyalty system on top of bank cards that allows customers to earn back of over 20% of their monthly spending in a form of different rewards and at the same time – gives small and medium businesses a new data-driven approach to their clients.
Reloyalty is already live in London, which is the first market for the product. To scale and bring the technology into people's hands, the company has just raised a seed round of €530K.
"We will use the funding to expand to all major UK banks by the end of the year and aim to reach product market fit with dense enough network of merchants and users," explains co-founder and CEO Ivо Vasilev. The company has already integrated its system with 14 banks which allows their customers to connect bank cards to Reloyalty's mobile application and start benefiting from purchases they do anyway.
А new generation of loyalty
Reloyalty, in its current form, was started around a year ago as Vasilev and his co-founders realized the huge potential of the new regulation for open banking (PSD2). The regulation that requires banks to open up towards other companies, gave Reloyalty the massive opportunity to leverage existing banking systems and offer a completely new business model to businesses and consumers.
Simply said Reloyalty integrates with banking systems through their APIs so customers can easily connect any bank card, start using the new product and receive rewards automatically without collecting points, stamps or scanning QR codes. At the same time, merchants, who are the paying customers of Reloyalty, receive data on their own customers purchasing behavior and habits – lifetime value, spending over time, average visits.  Reloyalty technology automatically suggests merchant with the right campaigns to engage customers based on the spending data. Retail is a business category that is yet to be digitized which is a huge underutilized opportunity, Vasilev explains, as small and medium-sized businesses are still not using data to make smart decisions.
The company is entering a market that is estimated to reach $6.8B by 2023 (Reuters report – ed. n.) and where most of the players focus on selling loyalty systems separately to brands and chains. Reloyalty's team has a slightly different plan. The platform starts with cashback, but in the longer term, the team wants to introduce more services and let customers choose between rewards: e.g. between £5 in cashback or £7 in Uber ride. In such a win-win scenario, companies like Uber would reach customers, while merchants can offer even cooler rewards.
The network effect
"We are creating a network of partnerships that will allow businesses to reward customers with highly personalized rewards, based on their lifestyle. Imagine getting tickets for a movie you want to see or a book that's in your wish list, instead of a free coffee," tells us Miroslav Bekyarov, Reloyalty's co-founder and head of product. A proprietary algorithm measures customers' relationships with different merchants in the city – how often they visit, how much they spend etc., so Reloyalty could tell what would be the perfect reward for a given customer – even if it's from another brand. With more data, the algorithm will become smarter and more accurate with the time.
This plan, of course requires additional developments related to partnerships with merchants and the algorithms of Reloyalty and is expected to materialize in 2020. The shorter-term goal is to cover London and attract 10K users by the end of this year, and then start expanding city by city in other countries as well.
"In the future, this could be a marketplace for interconnected, contextual and personalized loyalty," Vasilev shares the vision. To reach this,  the company needs to put a lot of efforts and knowledge together. And that's where the team, the new round and the prominent pool of investors come in.
Investors, hires and advisors to brag about
Even before the funding rounds (previously the company had raised €257.5K) ), made sure they've put together the right team. After a pivot, the company was re-launched in 2018 by Vasilev and his three co-founders Anton Tsenov, Miroslav Bekyarov, and Stefan Stefanov, who have deep experience in fintech, marketplaces, consumer-facing products and technology. A bit later joined the CTO Hristo Paskalev, who brings along experience from one of the first challenger banks –  Fidor bank. According to Bekyarov the eleven people who right now are developing the company, alongside the advisors, are just the right team that could bring this opportunity to market.
+++ Could Bulgaria be the next fintech R&D hub of Europe?+++
The current round of €530K is led by Telerik co-founder Vassil Terziev, with participation from Eleven Ventures and the CEO Angels Club. Among the investors are also angels Vesselina Kostadinova, who has a long history in the digital and financial world in companies like Moneybookers and Fiserv, Georgi Zahariev from Dynamo Software, one of the large exits in the Bulgarian tech ecosystem, and two senior executives from Google.  They joined the existing pool of well-known local investors like Sasha Bezuhanova, Svetozar Georgiev from Telerik and Srebrin Vatralov from Grabo, Launchub Ventures and other angels. Additionally, the company has attracted senior strategic advisors such as the ex CTO of the unicorn SumUp and the former head of operation in London of Telerik.
This time, Reloyalty seems to be well set for success and disrupting an existing or even developing a whole new market.  Whether this is a working model and how consumers and businesses will react to it, remains to be seen. But Vasilev seems determined: "Our goal is to make this into a platform and independent global company out of Europe and this is where we are heading."