industry report
Could Bulgaria Be the Next Fintech R&D Hub of Europe?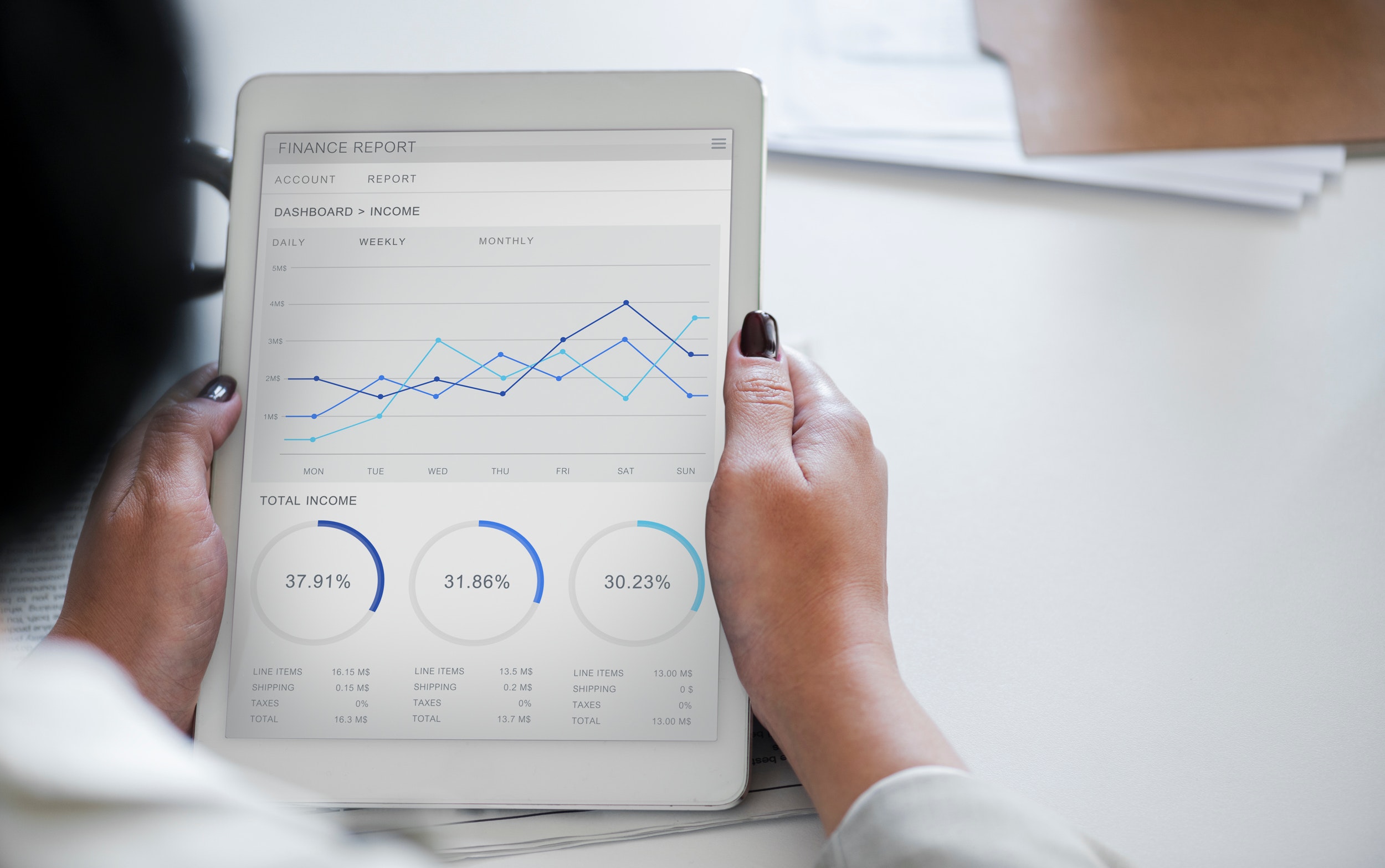 Fintech sector in Europe is growing at a high pace. There is one very telling figure – around 20% of all companies ever created in Europe that reached the unicorn status, are fintechs. We decided to explore where does Bulgaria fit on the fintech innovation map of Europe.
Although early to talk about particular figures and financial performance, one can definitely feel the vibrations. Established payment companies are partnering with accelerators to boost payment innovation, VC funds are launching various initiatives to fintech all the time, large players are expanding local operations with major R&D offices. Bulgaria may have not created a unicorn fintech just yet, but it is definitely becoming an important R&D center.
The range of products developed by both startups and established companies is wide – from any type of digital payment and transfer solutions and lending platforms, to security and compliance products and complex tax reporting systems.     
Trending Topics dove deeper and explored who is out there and what are they all doing.
The rise of the fintech startups
Тhe number of fintech startups in Bulgaria is still low – a bit over a dozen. However, as they are usually the most vital part of any vertical, we decided to start there. We found products that have been in development in the past three years, are now at the inflection point and might soon influence the whole European market.  
"It's known that building a startup is tough – it takes serious effort. Building a fintech company could be twice as tough, as with all the rest of the startup challenges you need to also tackle financial infrastructure, security, compliance, regulations, etc.  It takes much more time and requires more capital and you can't just launch half-baked product to test, you deal with people's money and financial data", Ivo Vasilev, founder of Reloyalty, told Trending Topics.
His company pioneers a loyalty technology on top of the new Open Banking standard in Europe PSD2. In short – the system integrates with banks, connects to consumer bankcards and analyses payment data, so consumers track loyalty status in every merchant they visit to earn back value on their spending while merchants have a powerful analytics and loyalty campaigns tool. Reloyalty tested the product in Bulgaria and is currently opening the UK market, while the whole R&D stays in Sofia.
Bulgaria is the home of at least 15 other young fintech companies, following the same model, having its R&D locally and targeting global markets. There are startups across the whole horizontal. There are security solutions like LogSentinel that is building an innovative log management system and has integrated with Raiffeisen Bank Bulgaria core system and e-identification products Evrotrust that works with half of the banks on the local market. There are also transaction platform players like expense management platform PayHawk that issues corporate cards for seamless expense tracking, Xenia Solutions that optimizes credit card transaction processing for banks, and the Revolut-like digital wallet Phyre.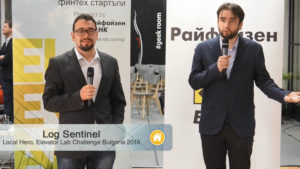 Although a small market Bulgaria also shows very strong adoption in new models, for example within the peer-to-peer lending sphere. Two companies operate locally – Iuvo and Klear, who have managed to make users invest over €40M through their platforms in just two years. All those companies use Bulgaria as early testing market to build their products and then expand internationally, which shows Bulgaria could also be a viable experimentation and product refinement environment.
"Bulgaria is great place to build products with amazing talent in engineering and data science. If we had to build it outside it would have easily cost 4-5 times more" Ivo Vasilev says. For reference, the company has raised only €260K until that point.
There are clear signs that we will see several local fintech startups growing, securing funding and entering new markets in the years ahead.
Big fins and younger techs
"When we talk about the ecosystem, we should see it as a cluster. There are different players in this cluster that all play important role in the exchange of knowhow, developing talent and experimentation. There are the large corporations that test new technologies and the startups and scale-up fintechs who build them. Their constant interaction boosts the fintech R&D power of Bulgaria and its talent market", Vasilev explained.
The two major global payment network operators, Visa and Mastercard, have already established a way to interact with startup ecosystems and in the past year that is becoming more and more visible also in Bulgaria. Having an infrastructure company in your backyard can help startups build interface innovation and then go down the stack to the financial services.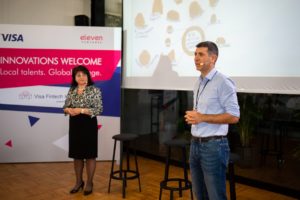 Mastercard is keeping a very close look at the Bulgarian fintech newcomers. The first mobile digital wallets to operate in Bulgaria were developed in a cooperation between startups and Mastercard – these are Phyre and iCard. According to Vanya Manova, country manager for Bulgaria and Macedonia at Mastercard, there is a good chance that in 2019 the company will acquire a Bulgarian fintech venture.
Meanwhile Visa together with local fund Eleven Ventures has launched kind of an acceleration program. Тhe focus of the program is to identify and support innovative solutions in the digital payments domain. Local fintech startups would receive support from top payment experts, as well as access to Visa's clients and Eleven's community.
Large banks also have their role in boosting the local R&D as they utilize the local market as testing ground for new products. According to Vassilev Unicredit for example tests over 70% of its new technologies and products in Bulgaria before rolling them out to its international operations. Similar stories is Raiffeisen bank who has recently launched an accelerator program and works with fintechs.
Homemade scale-ups
Even before the new wave of startups have developed and the VCs were present in the region, there were already companies in Bulgaria developing technologies for the finance world.
Just as an example, the founded in 2009 Software Group, started out with a product for micro financing institutions in the developing world, mainly Africa and is now providing financial technology solutions for multiple organizations globally. In the past three years, the company managed to open the Asian market and raise investments totaling €15.2M. With a team of over 200 developers, mainly in Sofia, Software Group has covered the microfinancing world everywhere outside Europe and the US.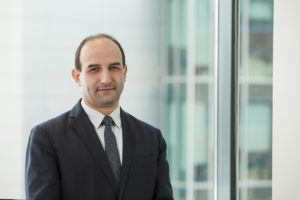 Cash credit, another microfinancing tech venture, which was founded in 2011, has also experienced some great times already. The company secured an investment of $25M from Dubai-based Delta Partners Capital in 2013 and reached break even two years later.  The company operates various portfolio brands, from innovative credit card systems to credit lending platform.
Credissimo is another player in the lending space with presence across multiple European markets and has recently expanded to South America. Again, the company is maintaining its R&D in Sofia and has even pioneered a cryptocurrency landing platform launched as a separate product.
And, not to forget, Bulgaria had its PayPal-like system even before PayPal was created – ePay. The company has over 30% penetration in the local population and its powering over €1B in online, P2P and utility bill payments.
Prominent names from outside
Of course, there are also gigantic players on the fintech market who further boost the local R&D potential. Even though everyone is fighting for talent right now, it could all positively impact the ecosystem in the longer run. The big players also bring their international expertise in both business and tech and train local talent, which naturally enriches the sector.
The Bulgarian office of global digital payment provider Paysafe, for instance, reached 1000 people last year, its largest R&D center globally. Also the company is one of the largest IT businesses by revenue in Bulgaria (€50M n 2017). The Sofia unit is the biggest within the company and representing a third of its global workforce. Skrill digital wallet, one of the consumer-oriented products of the company, is completely developed in Bulgaria. Slowing down its expansion is the last thing on Paysafe's plan for the local market. In 2019, it plans to grow its IT development team to support the corporation's product enhancement and revenue growth, Miroslav Bojilov, General Manager at Paysafe group, told Trending Topics. "This includes new or improved features for one of our digital wallets, Skrill, in relation to cryptocurrencies, international money transfers, and the Skrill mobile app", Bojilov explained.
This tech foundation and successful business story logically bring around more brands to open up R&D centers.  Uber for example has a fintech-centric engineering team in Sofia. The work they do (receipts, reporting and compliance capabilities) is important for the company and the millions of users worldwide. The team is currently in hypergrowth, looking to hire more talented engineers and is expected to reach about 100 employees in 2019.  The popular mobile POS terminal and probable unicorn – SumUp also has its biggest R&D operation base in Sofia. Another example is Receipt bank which has also opened a development office in Sofia.
Having said all that, yes, Bulgaria looks well positioned to be the fintech R&D lab of the East and important part of the European fintech innovation.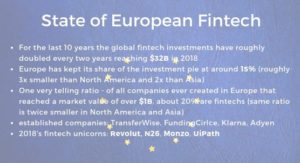 Stay tuned for our voting list with the hottest fintech startups in Bulgaria!