REPORT
Report: 34 unicorns have been created in the CEE until today. What are the future trends in the region?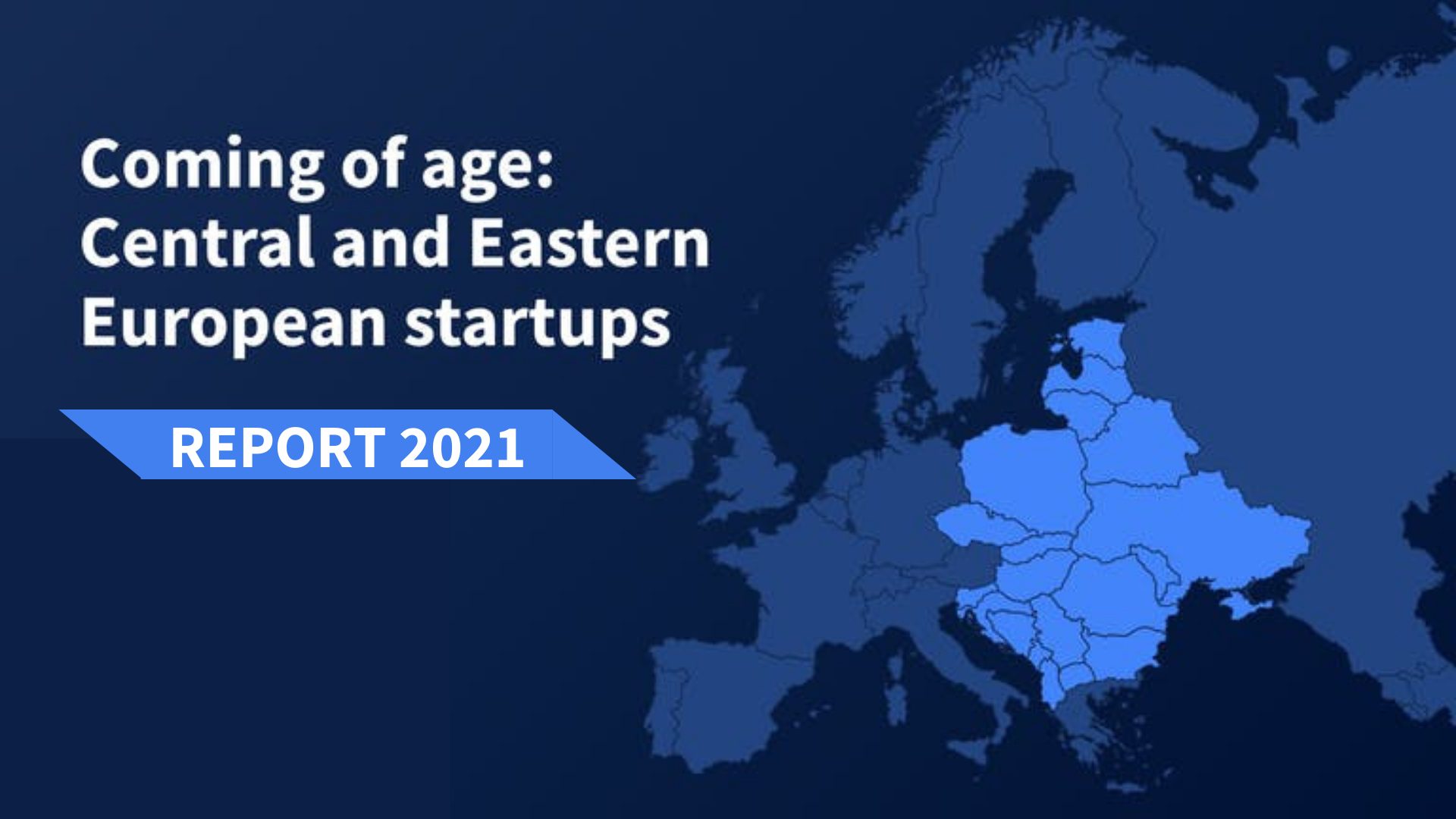 Bolt, Wise, Rohlik, Vinted, UiPath, GitLab, and Pipedrive. These are just a few of the most successful startups that originate from Central and Eastern Europe (CEE). The region is thriving and attracts more and more the attention of investors.
Just a few days ago Google for Startups, Atomico, and Dealroom published their latest report dedicated to the development of the CEE ecosystem. The publication offers detailed information and useful insights on the local entrepreneurial world and is a great way to catch up with what is happening in the CEE startup ecosystem in the past years.
The "Coming of age: Central and Eastern European startups" report presents a rich variety of facts and figures related to the CEE ecosystem. Here are some of the major insights:
Celebrating the big success
Companies founded in CEE have now a combined enterprise value of over €186 billion, which is 19 times more than in 2010. Venture capital investment in CEE-founded companies has already smashed previous records with €4 billion already raised in 2021. The CEE region is home to officially 34 unicorns, most of them receiving the unique status in 2021.
The top 10 most valuable tech companies founded in the CEE (after 2000) are: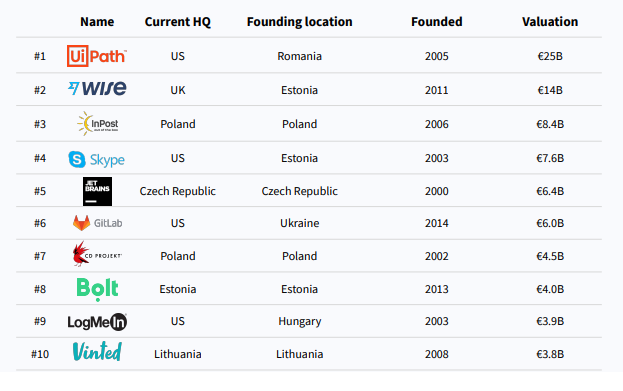 The CEE's particular strength lies in enterprise software which attracts twice the share of VC funding that the rest of Europe. Other industries that are quite developed n the region are fintech, health, and transportation. Gaming also grows significantly in the past years, especially in Poland.
Estonia, Romania, and Poland have created the most startup value since 2000. Estonia, one of the smallest countries in CEE and yet one of the biggest startup ecosystems, has more startups per capita (1,048) and has raised more investment per capita (€1,967) than any other country in Europe.

"Successful CEE tech startups are attracting the attention of international investors and activating the positive flywheel, providing a base for the next generation of successes," says Joanna Nagaowska from Google Startups.
Take a look at the chronological line of the development of the current CEE unicorns. 34 unicorns have been created in CEE to date, up from just 6 in 2015.  This is massive growth! What shall we expect in 2022?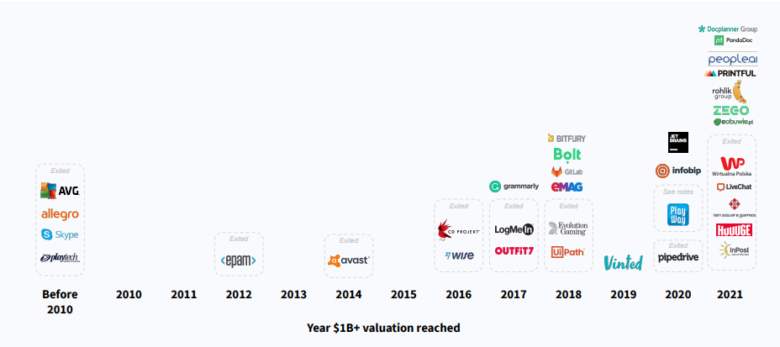 Who is behind the report?
The Google for Startups initiative supports a global network of tech hubs, accelerators, and organizations in over 125 countries. Build by founders for founders, Atomico is a European venture capital firm headquartered in London. Dealroom.co is aobal data platform for intelligence on startups, innovation, high-growth companies, ecosystems, and investment strategies.