OPEN CALL
RETAIL STARTUPS WANTED: Join the European Retail Startup Night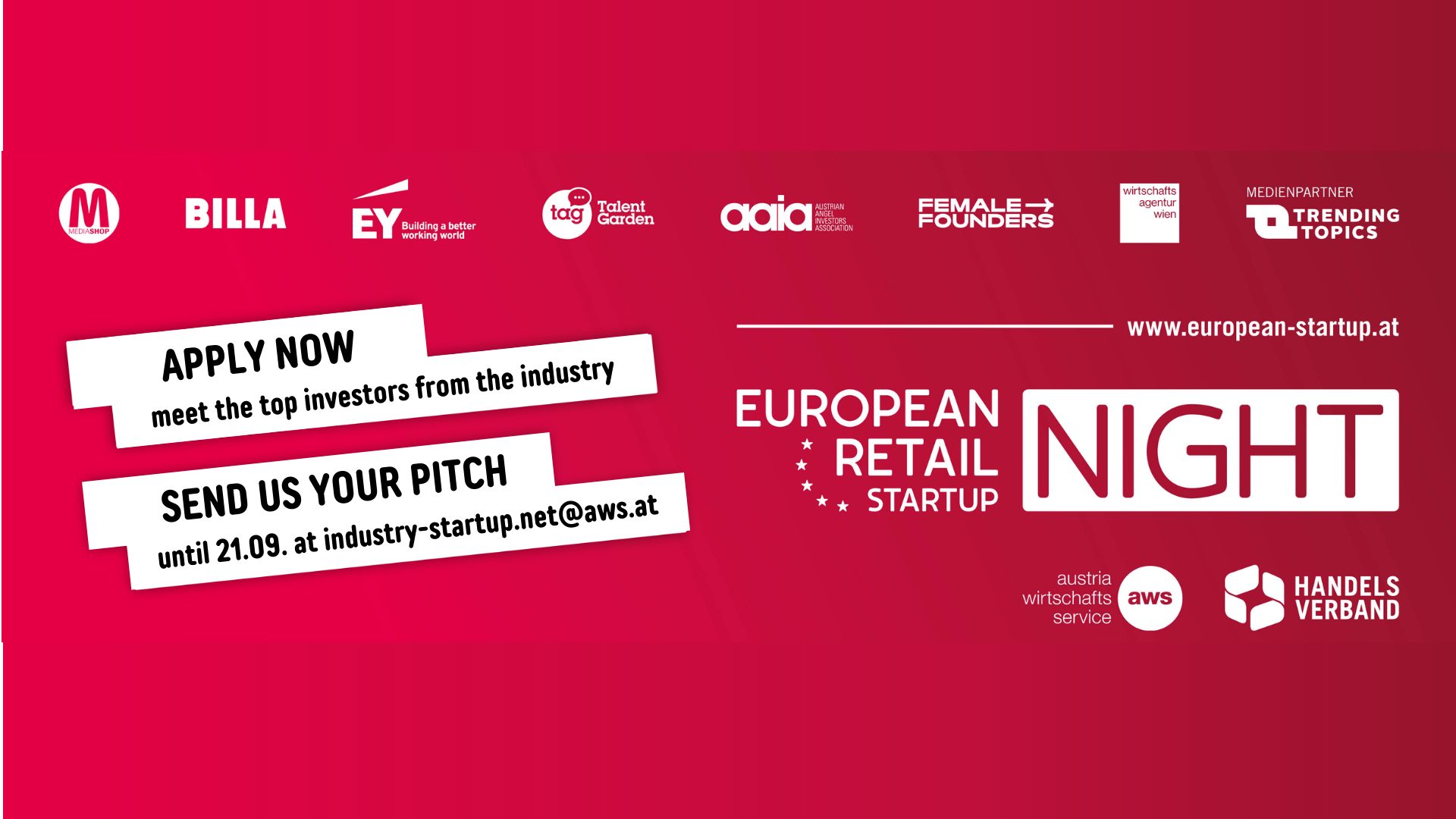 "Numerous young companies have made motivated progress in the last few months and have thus been able to prove how important startups are for the domestic ecosystem. Entrepreneurs showed that in times of need they can turn things around with practical ideas, a hands-on mentality, and a lot of motivation," shared Oliver Janko, Editor-in-Chief of the Retail Startup Report.
It is no secret that the retail sector was hit the hardest during the pandemic of 2020. The strict lockdowns, social distancing, and financial crisis really took a toll on many businesses. The retail industry, however, is now going through a key transformation, looking for innovative solutions and practical ideas to battle the challenges. Do you have some ideas?
Retail startups wanted!
The most exciting retail ideas from Austria and CEE are being sought for the startup pitch at the European Retail Startup Night on 21.10.2021 at the Talent Garden Vienna. Whether food, near-food or non-food… All applications related to retail are welcome.
Startup Pitch Application
Apply now for one of 10 pitching slots of the European Retail Startup Night 2021 and present in front of renowned retail companies and investors.
Send your pitch deck via e-mail to industry-startup.net@aws.at in English or German. The application deadline is 21.09.2021.