Report
Trending Topics Austria launches local Retail Startup Report 2021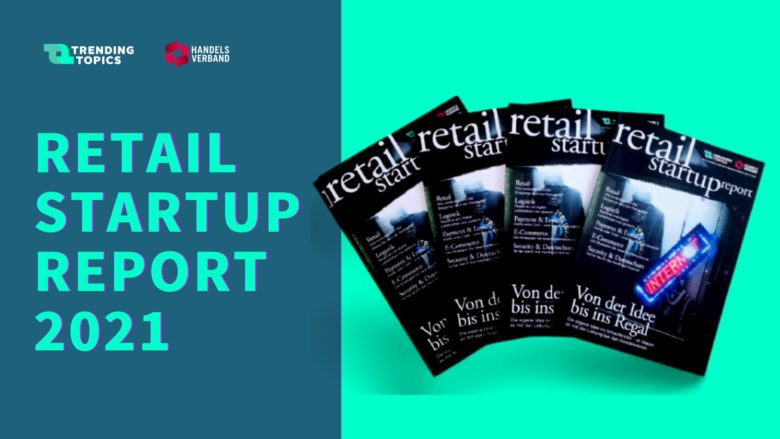 The first Retail Startup Report , published by Trending Topics Austria and the Austrian Retail Association, is here! "In the course of the corona pandemic, the idea arose in many joint discussions to give our domestic retail startups a less transitory stage," explains Rainer Will, Managing Director of the Austrian Retail Association. The 52-page magazine is intended to act as a bridge between innovation-driven retailers and all those startups that create competitive advantages for the retail industry with their ideas and solutions.
"Decisive role for domestic retail startups"
"The goal is networking – we want to bring together what belongs together," he continues. "The background to the Retail Startup Report is that, as a retail association, we want a crisis-resilient business location that combines digital business models with qualified workers in order to leverage the opportunities of the two megatrends of digitization and greening. The domestic retail startups play a decisive role in this. Together with innovative SMEs and Austrian medium-sized companies, they are the engine of our prosperity. "
Five focus areas, numerous experts
On 52 pages, Trending Topics Austria lists and categorizes the 90 most relevant retail startups and stakeholders in the country. The key question: In which areas can startups score the most with large retailers? This resulted in five focus areas: Retail, Logistics, Payment & Loyalty, eCommerce, and Security & Data Protection.
"A stage for the pioneers: inside"
"Numerous young companies have made motivated progress in the last few months and have thus been able to prove how important startups are for the domestic ecosystem. Entrepreneurs showed that in times of need they can turn things around with practical ideas, a hands-on mentality and a lot of motivation. Precisely this pioneer: the Retail Startup Report should provide a stage – with the most interesting cases, the most important key figures and the best stories, "says Oliver Janko, Editor-in-Chief of the Retail Startup Report.
The Retail Startup Report 2021 is available as a free download, for now only in German.