News from Romania
Robotic Customer Engagement Platform Tokinomo Closes A €700k Investment Round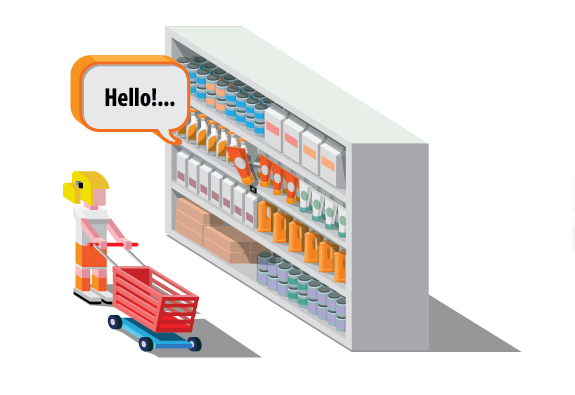 Tokinomo, a Romanian tech startup that compels products in stores and hypermarkets to interact with customers, raised €700K from Early Game Ventures (EGV) and a group of business angels, which provided €500K or over 70% of the investment round. This deal, facilitated to a large extent by the TechAngels platform, is one of the biggest syndicated angel investments ever made in the country, reports Romania Insider. 
For EGV, Tokinomo represents another automation-oriented investment after in November 2019 the Romanian early-stage VC firm put €200k in RoboSelf, a company that develops robotic personal assistants for small and medium enterprises.
When the whiskey bottle starts talking to you
What does Tokinomo have to offer? The company works with brands, retailers, and in-store marketing agencies to install robotic devices on shelves. Then, every time a shopper passes by a Tokinomo display, a motion sensor activates the devices, which in turn uses lights, sound, and motion to grab the attention of the customer, and create a memorable, fun experience. 
One of the startup's most well-known activations to date is in partnership with Jameson, a famous brand of Irish whiskey, featuring bottles that initiate conversations with nearby consumers. Tokinomo's website claims that their campaigns "lift sales by over 200%, while conventional campaigns like discounts, in-store television, and static displays only reach 20%." 
Big store, big data… big future?
"Finally, we raised more money from the market than we intended, but the quality of those willing to invest in Tokinomo made us say "yes" wholeheartedly. Now we look to the future: we want to accelerate growth, enter as many markets, and develop the technology so that we become the number one customer engagement infrastructure in the global market, " commented Ionut Vlad, founder, and CEO of the founded in 2016 Tokinomo, in an official statement. 
Besides its on-shelf robots, Tokinomo has also developed a web platform that enables brands to monitor campaigns through real-time reports and make changes at any point in time. Tokinomo's sensors promise to deliver a wide range of useful data – for example, what's the foot traffic around a given display and what percentage of the customers that interacted with a product ended up buying it.  Companies that already use Tokinomo's suite include Coca-Cola, Unilever, Danone, and Nestle.
"The technology delivers results, the business model is scalable, the team is dedicated and enthusiastic. We have every reason to believe that Tokinomo will cover all continents in just one year," says Dan Călugareanu, Partner at Early Game Ventures.