interview
Cristian Munteanu: Only People With Very Superficial Knowledge Of The Industry Think We Can Replicate The Silicon Valley In CEE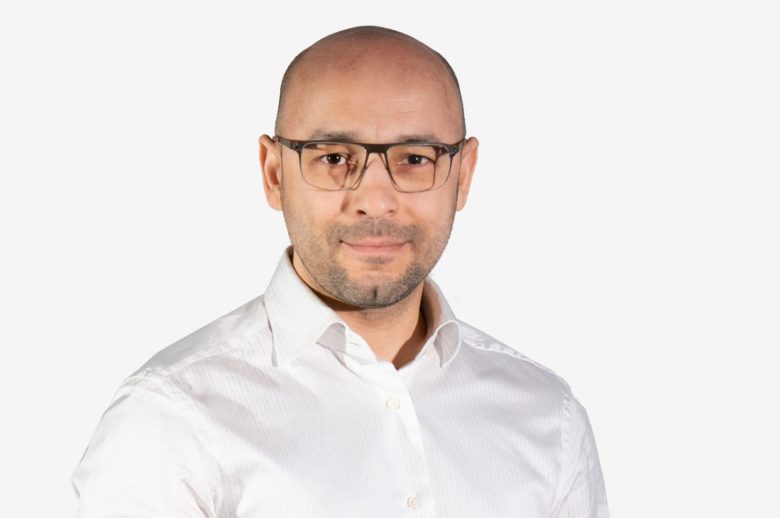 Trending Topics has started a series of interviews with venture capital, private equity, and angel investors from Central and Eastern Europe, to better understand their mindset, strategies, and put together a well-rounded picture of the industry as it is today.
What does the Romanian startup ecosystem look like? Are there any other big success stories besides unicorn UiPath? Is the available venture capital proportional to the country's size? Does the Romanian government understand the term "startup"?  Why is it insane to even think about copy pasting the Silicon Valley model in our region? We talked to another VC from Bucharest in search of answers. 
Cristian Dan Munteanu is a tech entrepreneur with a marketing and creative background. He started his career as a journalist while still studying British Studies at the University of Bucharest, then moved to the ad industry. Throughout the 15 years he spent in the advertising, Munteanu progressed from copywriter to CEO, and worked in Moscow, Vienna, Dusseldorf, Paris, Prague, Warsaw, Istanbul, Budapest, Bucharest. But in 2013 he decided he had achieved enough in this domain, and moved to the startup world becoming a tech founder. Munteanu then moved to Seattle, and later to San Francisco where he gained experience as a CEO of startups in enterprise software and mobility. Four years later, and after running a company for autonomous two-wheeled vehicles, he returned to Bucharest, Romania, to start a VC fund called Early Game Ventures. 
Early Game Ventures is €25m early-stage investment vehicle, backed by the European Investment Fund (70%), and Romanian institutional investors, that was closed less than a year ago. The company invests up to €200k in early stage companies, and aims to lead Series A rounds commiting up to €3.5m. His fund may be young, but Munteanu brings along a lot of interesting experiences and points.
We talked about about Romania – what are the potentials and what's lacking there, about the low quality of HR tech projects, the unique selling proposition of the CEE region, and what actually brought him to the VC world. Here's how a Romanian entrepreneur turned into an investor sees the regional startup ecosystem and its potential:
Trending Topics: What led you to the VC industry?
Cristian Dan Munteanu: I'm a founder at heart. After 15 years in marketing and advertising, a creative director at one of the international agencies, and then a CEO, I moved to technology. So I left advertising, went to tech, and started several startups. Initially I was trying to build them in Romania, but at that moment  there were no VCs in Romania. It was around 2013. Just like everyone at that time, I was forced to move abroad and to relocate to Seattle with the travel tech startup I was building at that time. Then I moved to Silicon Valley. So I'm a founder. I see myself this way, I feel the pains of other founders too. In 2017 I went back  to Romania and started a project, which today is called the Early Game Ventures. It took us two years to have the final closing and start investing in companies. 
What does your portfolio look like so far?
Wе had the first closing of our fund last December, so we are less than a year young. So far, we've finalized 6 investments and will most probably close another four by the end of the year. We've invested around €4m so far and the range per deal is between €100k and €1m.
Тhe types of companies are different. We have already invested in companies that never had the intention to work on the local market and only their engineering is here. We also have portfolio startups that are present in Romania, and in the US, or Ireland, or the UK.

Your website says your thesis in infrastructure for innovation. What does it mean?
It means that we are an early-stage VC firm investing in Romanian legal entities. We are very aware of our role in society. Romania is an emerging market and this means many challenges, but also many opportunities. Of course, there are things that don't work well. Basically, if you take any industry, you will notice that there are some vital things missing. Lets' take agriculture for example. Romania has a huge agriculture potential – good productive soil, favorable climate,etc. What we need is to add a technological layer so we can leverage the natural potential. And then I'm sure Romania will become a powerhouse in Europe. What does this mean for us as a VC? That we will be investing in startups that are developing APIs for agriculture. I'm looking for startups that collect data, structure it and provide it as an API for other companies at a national level. 
Another example: if you are in Bucharest and waiting for the public bus, you don't have any idea when the next one is coming. There's no company that collects this data and displays it on the stops. This is another opportunity.
Basically, there are not enough APIs in Romania. And such companies are building what I call the technological backbone of each industry, and the moment many other companies will be dependant on them is not too far away in the future. 
Is it part of your philosophy to invest in companies that would have an impact on the local economy?
It's part of our role. It's also part of our role to educate the local market about venture capital and the industry. Yet, at the end of the day, we need to provide value to our investors.

You've spent some time in the Valley. Comparing the US and Europe, and CEE, what are the main differences you see? Are expressions like "The Silicon Valley of" even adequate?
The differences are huge. The density there is insane. In Europe, and not just the CEE, we have a different philosophy. It's about geographically to distribute the resources in equal way. The European philosophy is to invest in regions that are not developed enough, and spreading resources thin, instead of concentrating them. I think, based on this philosophy, Silicon Valley will never be possible in Europe. If the tech companies in the US were spread throughout the entire North America, there would be no Silicon Valley. I think this is a huge difference. 
Then we have a very different culture and approach to building wealth. In the US, the market is the rule, there's no state intervention in the economy. So everyone is playing a very harsh game. In Europe, the government is pretty involved. Our fund was set up with the support of the EIF, and in this case, the governmental support is beneficial. But sometimes it's not. I think the CEE ecosystem is extremely different from the US.
Can we or should we try to replicate it? No, it doesn't work this way. These are ideas that only people with a very superficial knowledge of the industry come up with. We shouldn't try to copy it. 
But then we'd need our own unique selling proposition. What's the USP of our region?
We have great talent. Unlike the Bay Area where you have Berkley, Stanford, and UCLA. Even without a single university of this level, here we have outstanding technical talent. Honestly speaking the merit is all of the engineers who are studying on their own. The talent here is self-taught. And this is the main asset of the region. What we lack is business knowledge. This however is normal, you cannot have the business knowledge and know-how without decades of developing an entrepreneurial culture. But technology is not new to the region, and we can see it.
How mature is the Romanian innovation and startup ecosystem?
The ecosystem here is in its infancy. It's so early that even people in the financial sector and in the banks have never heard of venture capital. They've never heard about this asset class. At the same time, I can see the speed with which startups are popping up and developing, also the insane number of acceleration programs. 
Are there any other success stories besides UiPath?
There are, but UiPath is so insane, that everyone is talking only about it (laughs). We also have the regional Amazon – eMag, and BitDefender, the cybersecurity solution. For such a small market, with basically no VC until two years ago, to have three significant unicorns, this is a huge success.
What are Romanian startups good at?
Cybersecurity, cloud technologies, enterprise software, fintech. These are the areas where Romania has top quality startups. I also observed that in certain sectors, the quality of the startups is quite low. One example is everything related to HR tech. Due to the fact that the problem with recruiting and retaining talent is so big, everyone is trying to solve it. As a result, a huge number of startups are doing the same thing – building databases of CVs and corporate clients and trying to match them. This is a red ocean with no value. 
Do you think there could be a technological solution to the talent-related problem at all?
I've seen one solution, unfortunately, we couldn't invest in it. The startup is called TalentBrowse. They have a new approach to this, so I recommend everyone to take a deeper look at it.
How has the face of the VC industry in Romania changed in the past two-three years?
The VC industry in Romania was invented by the EIF. We have two early-stage funds here, with Early Game being the one. We also have two later-stage funds, that were launched with significant support of the EIF at the beginning of the year. There are three other funds, that are fundraising right now, and will probably have first closings at the beginning of 2020. This is a lot of money for Romania, since we are a small market. Having €60m just for the early stage, and another €80m for the late stage is a lot of money. I think this is the best time in Romanian history to start your own business. If you have a good team, and a decent idea, it's impossible not to raise money. 
Are there any government initiatives supporting the development of the startup ecosystem?
There are governmental initiatives, but they don't address the tech startups. Even though some of these initiatives contain "startup" in their titles, they are not aimed at startups, but rather at lifestyle and family businesses like bakeries or beauty salons. The government is using the term incorrectly. 
Read also:
+++ Dan Mihaescu, GapMinder: Most Of The Early Stage Companies In Romania Are Designed For The Local and Regional Market
+++ Nikolay Martinov, Impetus Capital: The Building I See From My Office Window Costs More Than All The Venture Capital Invested In Bulgaria Last Year
+++ Enis Hulli, 500 Startups Istanbul: In SEE And Turkey, B2C Startups Are Usually Designed For The Local Markets, B2B Ones Go Global
+++Apostolos Apostolakis, VentureFriends: Five Years Ago In Greece There Was More Funding Than Eligible Entrepreneurs To Claim It. There's Balance Today.
+++Nikola Stojanow, AE Ventures: here Are A Lot Of Ways To Get A Project Funded In Eastern Europe, But There Is No Consistent Mentoring
+++Evgeny Angelov, PostScriptum: In Many Cases, The Bulgarian VCs Have Subsidised Instead Of Profited From The Funds They Run