STARTUPS
Romanian EduTech BRIO reaches valuation of €5.5M and launches new investment round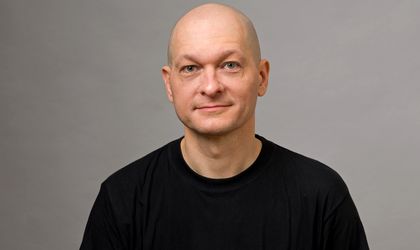 The Romanian EduTech platform for measuring educational performance, BRIO, has doubled its value, reaching a valuation of €5.5 million (post-monetary valuation). The investment round is led by AXXESS Capital partners Horia Manda and Valentin Tăbuș. The newly secured funding will be used for integrating products in the Romanian market by developing a SaaS platform that fully covers the testing and evaluation needs of educational institutions. Meanwhile, the company announced the start of a new investment round through SeedBlink.
Founded in 2014, BRIO is the first and only standardized digital testing platform for Romanian students. Through the school tests on the platform, Romanian students in all grades can objectively assess their knowledge in the main school subjects and can improve their performance in exams. Standardized tests are developed on the basis of scientific principles of measurement (the branch of science that deals with it is called psychometry), so that the questions, scoring, and interpretation procedures are the same for all people who pass the test. The EduTech uses complex statistical methods to respect the principles of fidelity and validity, ie accuracy (no error) and adequacy (correctness, coverage of the targeted conceptual territory).
After each test, the student, parent, or teacher receives an evaluation report – a detailed document that breaks down in very clear terms the aspects from the analyzed subchapters, indicating which notions are already mastered by the student, respectively those that are needed. deepening. An objective and actionable guidance and information tool, it is the only tool on the Romanian digital education market that supports sustained training and performance, accurately identifying the areas where the student must work to be competitive with his peers.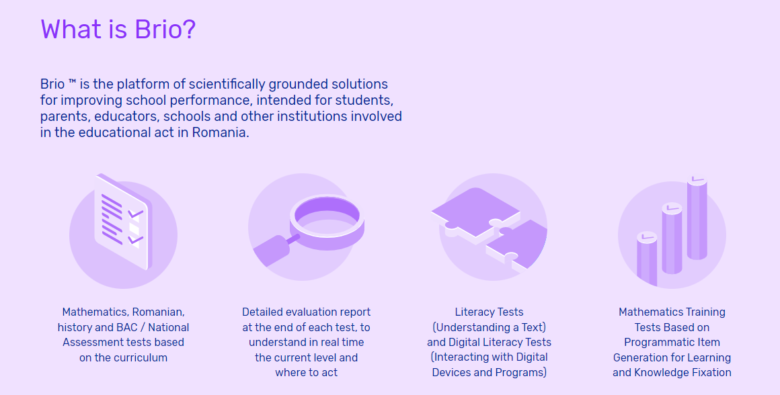 In September 2020, BRIO launched its first funding campaign on SeedBlink and exceeded its initial target by raising €285.000. Just a year and a half later, the positive impact on Romanian education is already visible, shares Founder and CEO Dragos Iliescu. Approved by the Ministry of Education and Research, the BRIO Testing System is designed based on the Romanian curriculum. The platform offers tests in Mathematics, Romanian Language, and History, but also in Literacy (functional literacy) and Digital Literacy and is currently used by over 100,000 users and registers over 3,000 active subscriptions and hundreds of thousands of tests.
"SeedBlink, within a year and a half of the first campaign at BRIO Grow at an accelerating pace and managed to do something important to Romanian education. This includes the first Digital Olympics in mathematics, national literacy, and digital literacy tests, history tests, first integrated training, and more. A program for Romanian teachers in the use of digital platforms. The fact that we still have important plans for development and expansion and are announcing new investment rounds is a confirmation of our successful path and investor confidence in our products," says Iliescu.