STARTUPS
Romanian startup Tokinomo secures $1.7M for global expansion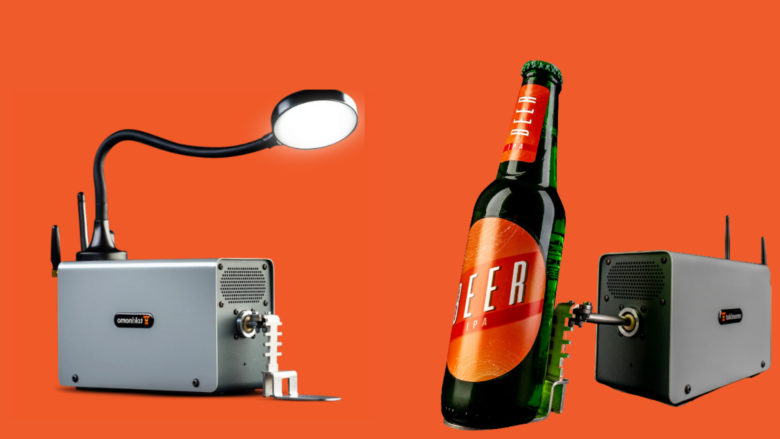 The Romanian startup Tokinomo secures $1.7 million in funding from member investors of TechAngels, Early Game Ventures, and IPP. The new investment will be used for global expansion and new product solutions.
"About four years ago, when we first found out about Tokinomo, a prototype back then, we knew it was a prodigy child. As a leading retail marketing company, we were among the first users and promoters of Tokinomo, and we enabled its adoption. Now, we are happy to increase our support further, investing in this intelligent customer engagement solution and driving its expansion," said Ionut Valeriu Corniciuc, founder and CEO Instore Power Provider (IPP).
Tokinomo is the ultimate robot for in-store experiential marketing campaigns. Tokinomo gives CPG (Customer Packaged Goods) brands the unique opportunity to create successful shopper campaigns. Using a unique combination of technologies, sensors, motion, light, and sound, the device brings products to life on the shelf by giving them a voice and a personality and allowing them to interact with the shoppers in a memorable way.
Robotic Customer Engagement Platform Tokinomo Closes A €700k Investment Round
Each device is connected wirelessly to data servers. This allows campaign settings like audio files, sound volume, and motion patterns to be changed remotely and provide real-time access to data. Users can monitor the campaign at all times, regardless of the number of locations it is implemented in.
The Tokinomo robots power retail marketing campaigns for leading consumer goods brands in more than 40 countries.
"The new products are inspired by what we learned in the last two years and are based on our customers' feedback to provide critical data for brands and retailers. Tokinomo is investing in customer and partner success and is hiring sales reps in focus countries to support and grow our local partners, said Ionut Vlad, co-founder and CEO of Tokinomo.