MATCHATHLON
Romania's Techcelerator launches SEE's first matchathlon targeting eHealth, AI, SaaS startups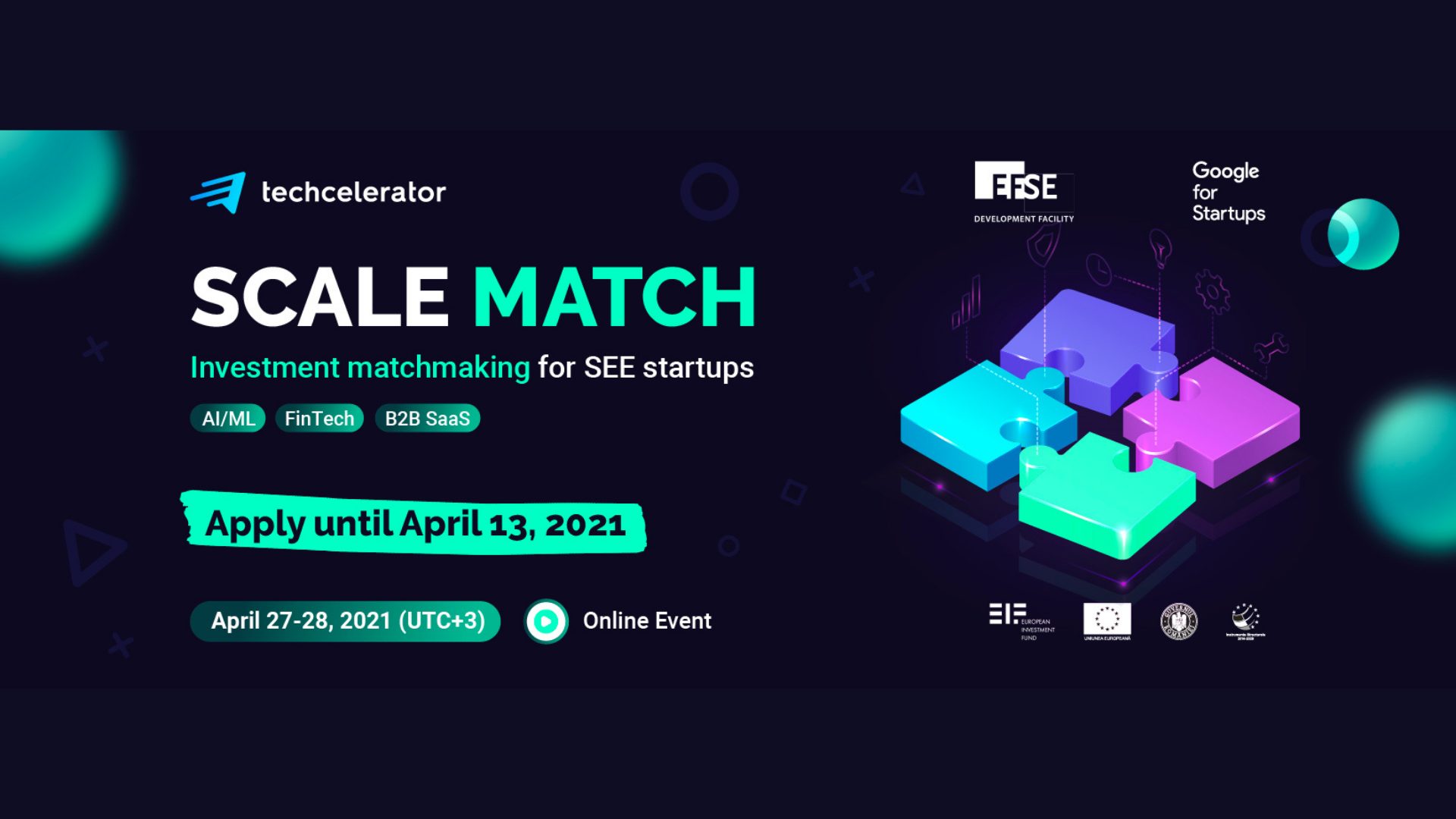 Techcelerator, the largest accelerator in Romania for technology startups, expands in South-East Europe by launching Scale Match, the first regional matchathon that aims to facilitate the access of high-tech startups to strategic partners in the region and investments.
Who can apply
The program targets companies that develop solutions in Fintech, eHealth, companies that integrate artificial intelligence, and developers of SaaS solutions that are in the Market Ready phase. To be eligible, startups must have internationally scalable solutions, a sustainable business model, and an ambitious team.
The applications are open here, until April 13, 2021, and the results will be announced on April 19, 2021.
Up to 40 startups will be selected to enter the matchmaking program. Scale Match will take place online, through one-on-one sessions with investors and strategic partners.
More than 20 investors and corporate partners joined this program in search of investment opportunities and partnerships.
The program aims at companies from 15 countries: Romania, Bulgaria, Slovenia, Georgia, Armenia, Turkey, Albania, Bosnia and Herzegovina, Croatia, Kosovo, Montenegro, Northern Macedonia, Serbia, Eastern Macedonia, and Thrace, Moldova.
More on ScaleMatch
Scale Match aims to develop the ecosystem of technology startups in the South-East Europe region, offering entrepreneurs the opportunity to connect with the right investors and build strategic partnerships with corporations in their relevant fields. On the other hand, investors have the opportunity to get in touch with innovative solutions and companies, suitable for their investment portfolio or their type of business.
+++Visa Innovation Program seeks SEE's next cohort of bright fintech startups+++