NEW PARTNERSHIP
Secure lithium reserves? EU launches raw materials deal with Chile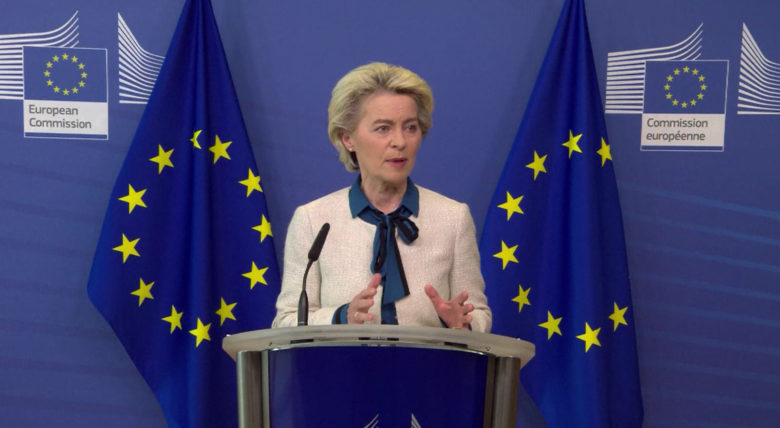 The European Union launched a raw materials agreement with Chile on Tuesday. Although the word lithium is not explicitly mentioned in an accompanying EU statement on the deal, there are many indications that the focus from a European perspective is on securing lithium reserves. This particular chemical element is considered key to several countries' goal of moving away from fossil fuels: batteries are made of lithium.
Partnership between the EU and Chile is coming 
According to the European Commission's statement, both sides officially aim to "expand their cooperation in the field of sustainable raw material value chains".
Yesterday, EU Internal Market Commissioner Thierry Breton and Chile's Foreign Minister Alberto van Klaveren Stork signed a declaration of intent to establish this partnership. Next, the future partner countries want to draw up an "operational roadmap with cooperation measures".
Commenting on the plans, Commission President Ursula von der Leyen said: "It is a great pleasure for me to witness the signing of this partnership for the development of sustainable raw materials value chains between the EU and Chile. The Global Gateway will be one of the main drivers of our evolving partnership. We are like-minded, we share the same values, and we are partners of choice to become key global players in the clean energy and digital transition."
Some CEE-states spend more money on fossil fuels than on renewables
300 billion euros for Global Gateway
She mentioned the role of the Global Gateway initiative, presented in 2021 by the European Commission and Josep Borrell: "Global Gateway will be one of the key drivers of our ever-evolving partnership."
In line with the EU's Global Gateway Strategy and the Critical Raw Materials Act, the partnership aims to deepen cooperation in the sustainable raw materials value chains on which both partners depend for the clean energy transition and digital transformation. Up to 300 billion euros are to be mobilized for Global Gateway between 2021 and 2027.
Cooperation only for lithium backup?
With the agreement, however, the EU should primarily want to secure access to Chile's lithium deposits, which of course is not emphasized in the accompanying communication on the Commission side.
An indication of this is, among other things, this official statement by Commissioner Thierry Breton: "I welcome this important partnership with Chile to deepen our cooperation along the raw material value chains. Chile is a leading producer of key critical raw materials, including copper and lithium, which are essential to Europe's green and digital transitions and preserving Europe's global competitiveness. This partnership will support European and Chilean industries while focusing on sustainable practices and bringing added value to the local economies. This agreement also reflects Europe's ambition to diversify and secure the supply of critical raw materials, complementing a series of similar agreements concluded with other like-minded partners in the past years."
Otherwise, it is clear that the European Union is currently in the process of diversifying its dependence on resource-rich countries and at the same time making its own sources of raw materials accessible. This move is also supported by the  Commission's Critical Raw Materials Act, presented in March 2023. This draft proposes that by 2030, 10% of the EU's need for critical raw materials should come from its own mines, 40% from local processing, and 15% from EU recycling capacities.
Chile is the second-largest lithium producer
Why Chile? After Bolivia and Argentina, Chile has the most extensive lithium deposits, which are known to be used primarily for the manufacture of batteries. It is estimated that Chile holds more than a third of the world's lithium reserves. Last year, the South American country ranked second in the world, behind Australia,  with a production of 39,000 tons,
In view of the climate crisis and the global drive to move away from fossil fuels, lithium plays a crucial role. Lithium batteries are also an essential part of electric cars and therefore important for the green transition.