FIGHT AGAINST FAKE NEWS
Should AI-generated content be labeled in the future?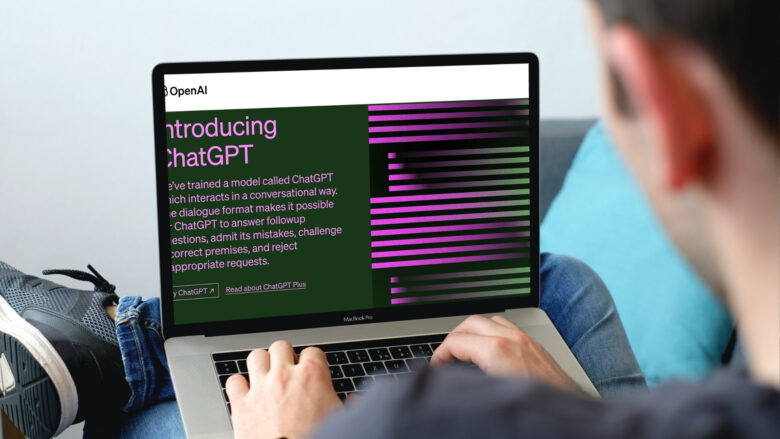 Vera Jourova, the deputy head of the European Commission, would like to see better safeguards in place in the field of AI in the future to prevent the spread of disinformation.
Fight against fake news
OpenAI's ChatGPT is the fastest-growing consumer application in history and has sparked a race between technology companies bringing generative AI products to market. Currently, however, there are increasing concerns about the potential misuse of the technology. The Commission speaks of "bad actors and even governments may use it to produce far more disinformation than before".
It is now being discussed whether all actors who use generative AI tools such as ChatGPT and Bard and have the potential to massively spread fake news should make the use of ChatGPT & Co. mandatory in the future. At a press conference on Monday, Jourova pointed to the EU's code of conduct on combating disinformation: "Signatories who integrate generative AI into their services like Bingchat for Microsoft, Bard for Google should build in necessary safeguards".
AI luminary Yoshua Bengio: "The AI power will be concentrated around 2 or 3 countries"
Twitter out of EU code of conduct
Google, Microsoft, and Meta have already signed the EU code of conduct to combat disinformation. This requires companies to submit regular progress reports with data on lost advertising revenue from disinformation actors. The information must also be provided about the number or value of accepted or rejected political ads and detected manipulative behavior.
Only Twitter stands out negatively with last week's withdrawal. After the platform withdrew from the voluntary EU package to combat disinformation, EU Industry Commissioner Thierry Breton criticized this step with the words: "Twitter leaves EU voluntary code of practice against disinformation. But obligations remain. You can run but you can't hide."
Jourova also warns Twitter: "By leaving the code, Twitter has attracted a lot of attention, and its actions and compliance with EU law will be scrutinized vigorously and urgently".