eCommerce
SMSBump: The Startup That Has Raised €200K to Bring Marketing Back in the SMS Inbox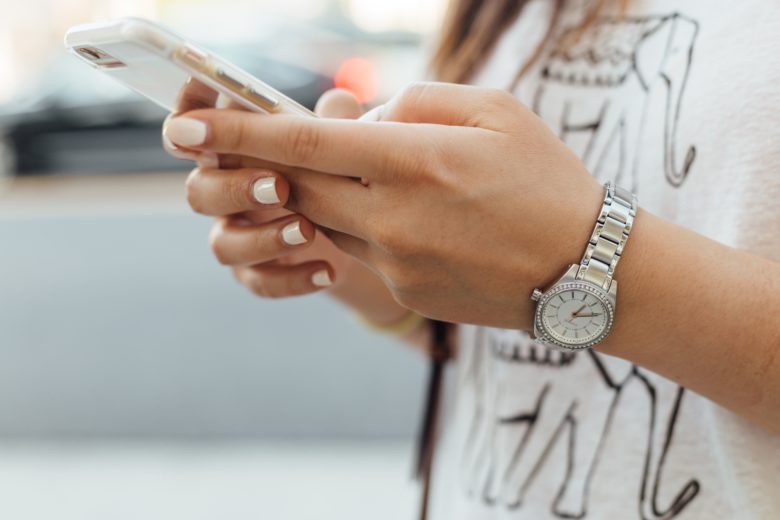 Landing pages, newsletters, push notifications, paid ads, chatbots – the modern business has probably tried all digital marketing tools to reach its customers. In this context, a company that talks about SMS as a channel might seem old fashioned. Yet, SMSBump received an investment of €200K from local investment fund Eleven Ventures to further develop its platform and help eCommerce businesses develop exactly this channel.
The incorporated in 2018 SMSBump offers a text marketing and automation app for eCommerce store owners and helps them improve sales and lifetime customer value. "We see an ever-rising interest and adoption when it comes to SMS, so I guess texts are now in their Renaissance period," tells us Mihail Stoychev, founder of the company.
Old-school on the first sight
Georgi Petrov and Mihail Stoychev, both with an eCommerce background, started looking for new ways and channels after they noticed the decline of email campaigns performance. "We decided that we can build what email was delivering back in the days but using SMS as a medium. This was no brainer actually because based on our research, the open rate for SMS is north of 95% and has a much higher engagement compared to good old email," says Stoychev.
When they started, the founders received a lot of comments like "old-fashioned", "spam", "slow" etc. Still, they decided to build a solution – an elevated version of SMS, which allows you to automate the processes of your eCommerce biz, open a brand new communication channel. As of today, SMSBump offers a platform that automates SMS campaigns and it is integrated with large eCommerce platforms like Shopify, WooCommerce, and Opencart, over 7K clients from North America, Europe, Australia, Asia, and the team has grown to 16 people.
The SaaS platform allows automating any transactional messages, segmenting customers, send customizing remarketing messages based on behavior, scheduling campaigns and monitoring them real-time. "The platform is built for people who are not necessarily tech-savvy and it takes several minutes to set it up for your needs," explains Stoychev.
Solopreneur friendly
The primary markets for the Bulgarian company are the eCommerce merchants and it targets both entrepreneurs and small businesses, but also enterprises that are currently the main revenues source. From small boutiques to drop-shippers, to gadget resellers – SMSBump has different types of clients. The company doesn't work with businesses that sell alcohol, tobacco or drugs. "We only work with businesses and goods that are regulated for online sale in a certain geography. For instance, in Canada, medical marijuana could be sold online, and we have a license to send such messages as well," explains Stoychev.
The goal for the company is to be solopreneurs and SME friendly. However, large companies are the more interesting clients, as they choose premium plans ($34 – $42 per month, SMS charged additionally by telcos). According to the founder, smaller clients would usually go with the "pay as you go plan". The young company claims its revenues are growing steady month-on-month, but doesn't disclose any customers' numbers or names. As the firm was officially registered in 2018, no financial reports are yet available.
Spam, GDPR and … customer care
Ever since May 2018, GDPR and the right of European users to not receive irrelevant messages and spam, marketers are struggling with getting their campaigns across. To solve this, SMSBump partners with chatbot companies such as Manychat and it has developed an integrated tool to gather consents. "I would say our USP is exactly the GDPR compliance," explains Stoychev. The platform doesn't offer the option to upload lists of contacts and makes sure the store owners have collected consents. Of course, it all comes with the cost that it takes time to collect contacts this way and might not happen as quickly as it used to.
Indeed, SMSBump sees this channel as an untapped vertical and opportunity for two ways communication in which brands could also ask questions and offer personalized customer care.
The founders believe that the market for SMS marketing as "at least as big as the email market" and that the companies should consider the omnichannel approach and it will further grow.  "I believe 2019 will be the year of text messages," says Stoychev. And even if it may sound counterintuitive, we found some numbers that also speak for SMS communication being an important part of today marketing strategy. Indeed, the global market for application to person SMS is expected to exceed $80B in the next years.
Q&A: Why SMS in the first place?!
Trending Topics: In a time where everyone is doing something with digital marketing, what's the advantage of SMS marketing? What are the disadvantages?
Mihail Stoychev: Biggest advantage right now is that texts do not have such a wide adoption so if you are not using SMS you are leaving money on the table. If you are after a fast, reliable, scalable, tested and true source for marketing, then SMS is the key. Whether it's labeled as marketing or you are using it for improving customer service (by notifications), asking for clients to rate your product, send a question on how their latest experience was, or trying to up-sell, you are tapping into an uncluttered vertical for communication. I wouldn't say that it is a disadvantage but as anything new there is a learning cost and collecting numbers doesn't happen overnight.
What are the trends in SMS marketing?
Automations, which allows you to pretty much run a huge part of eCommerce events on autopilot as well as the Chat, which opens a brand new communication channel. Last but not least, MMS designed specifically for the US market allowing you to add an image or GIF alongside your text. This never got the adoption around Europe but ever since we released Images and Gifs, we've seen an increase in ROI by up to 20% as people are more visual and respond better whenever there is a graphical resource available.