Smule Bulgaria: The Musical Tech Leader In The Making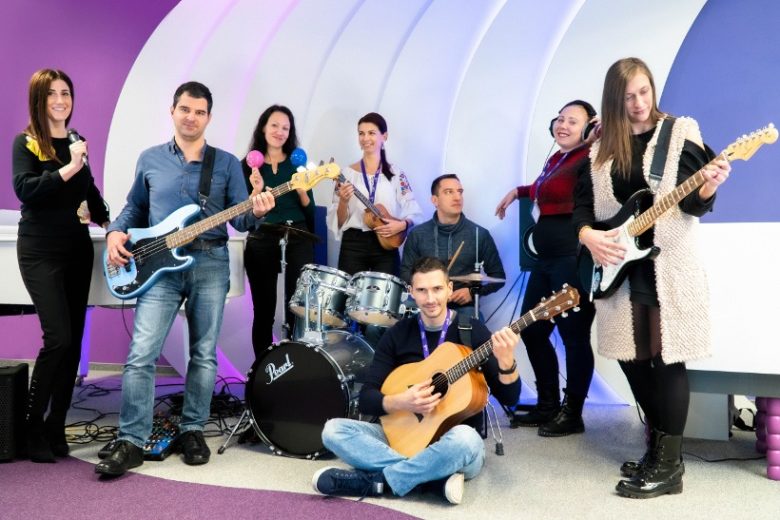 The story in brief:
Less than two years ago a musical tech company with tens of millions of users opened its first office outside Silicon Valley in Bulgaria and in no time grew to a fully functional team featuring roles from tech to creative.
Now, one of the company's ambitious goals is the relaunch of one of Smule's products – a popular rapping app, which is led by the local team.
In this interview, you can explore what makes b2c product companies different, how culture developed around music stimulates tech innovation, and what talents Smule Bulgaria is currently looking for.
In 2018, ten years after it was founded in the US, a prominent musical tech company called Smule decided to open its first office outside the Valley. So, they came to Sofia. While many people would think that the decision was motivated by the good reputation for software development talent in the country, the story is indeed a bit different. A French manager with solid experience in Bulgaria bet on something else – talent in general.
In one short year, Smule managed to bring together software engineers, marketers, creatives, and even musicians from Bulgaria and abroad and set up a fully operational product team. Currently, over 130 people are working on the main product of the company, which is a musical app that allows tens of millions of people from all over the world to sing together via smartphone – a technology backed by 60 patents. Recently, the team in Sofia has started also working on breathing new life into another app – AutoRap that, as the name suggests, turns speech into rap.
Bulgaria turned out to be a surprisingly good destination for music tech, which gave General Manager and CTO Eric Dumas even more arguments on why he and his team should continue developing the local presence while enabling global growth in the various company sites. After a year of exponential growth in numbers, now the management has set another goal – grow talent and thus contribute to a transition from an engineering destination to an innovation-driven economy with spillover effects in different sectors and communities. How are they planning to achieve that? Eric Dumas, Director of engineering Maria Ivanova, and HR Director Angelina Galabova share their vision.
Trending Topics: You started from scratch two years ago and managed to build a fully-functional team despite the talent shortage everyone is complaining about. How?
Eric Dumas:  This was a bet, but well, no wonder Bulgarian music is traveling in space in Voyager, it seems that it was just about time to bring music back to Sofia. It just took a little bit of magic to get this together but ultimately works very well. (smiles) Now, seriously. We have been able to attract slightly more than 100 people in 2019, covering a diversity of functions and ended up the year with 135 people from different backgrounds and nationalities – engineering, creative souls, music artists, product designers, product managers, etc. 
The diversity of the roles we have been looking for certainly helped but what really helped was to enable a strong local ownership as well as enabling clear KPIs and objectives. 
One thing's clear to me: focusing on music and enabling people to build a social connection via music is a key driver for us as a product company that is very unique in its purpose on the local market as it drives highly complex projects and strategies on a global level. I'm very proud of all the talents who believed in our mission and joined us on this journey. 
Mariya Ivanova: Not least, our products are quite unique from an engineering point of view and I think this is what attracts the really great tech people. Behind the fun happening on our app (Smule), there is a state-of-the-art system architecture and complex algorithms that recognize each song arrangement, tempo, and beats. On top of that, we are adding another layer for expressiveness with cool audio and video effects. To achieve our goals, we raise the bar higher from a product and engineering perspective. We are continuously improving the usability and technology behind our mobile apps. 
And what's next, what are your specific plans for 2020 in Sofia?
Eric Dumas: Our activities throughout 2020 cover a 360 perspective – we'll continue enhancing both Smule and Autorap applications in various aspects. Video, music, graphical production, security, analytics, machine learning, data engineering down to backend massive scalability, network operation, customer support, testing and automation, and obviously modernizing – these are all areas where Smule will be further developing in 2020. Recently we've been working on enhancing one of the applications of Smule too – Autorap, which turns speech into rap, a quite exciting product. It is actually a lot of fun to develop this here, especially as this music style is really popular in the area. That said, we operate our teams on a global basis and we are benefiting from Smule to have very strong competencies in our US and Sofia teams, which enable us to be creative and to execute globally. This is too fundamental as one cannot go without the other one.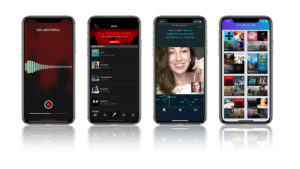 © Smule
Having said that, the focus is definitely on people's growth. We are looking to keep expanding our various teams as we grow too in maturity and efficiency, though my dream is to keep operating in a very rapid, agile (and sometimes garage mode), irrespective of the head-count. Our local office truly embodies the dynamic start-up spirit of Silicon Valley. I believe in the power of simplicity, so I prefer to keep things simple. Complexity, paperwork, and meetings are the enemies of creativity and of the capacity of executing. A competitive market requires companies to operate in a lean way and to be able to change fast. What's the point of having bright people if they spend their days designing and in meetings. Prototype, implement, test, succeed, fail, change back to the prototyping – this is the cycle. We are willing to experiment, but we always rely on relevant data and use empirical results to validate a new idea.
Angelina Galabova: Our plans for 2020 are for a more stable growth rather than the exponential that we had in 2019. We expect to hire 40+ employees with the main focus on Engineering (Android, iOS, Web, QA). We will also look for some unique (for the local market) roles such as Music Engineer, as well as some very particular Marketing profiles like User Acquisition Lead.
In previous conversations, you've put a focus on Bulgaria as engineering, but also as a strong music hub. What do you think is the role of a company like Smule for the development of the local ecosystem in these two areas?
Eric Dumas: I have been here for a while and for many years I claim that the days of outsourcing are fading and the market will transform into a product innovation industry. This would be a longer discussion but generally, investment funds on the market have been here more than ten years funding hundreds of companies and with the growth of co-working space environments and the garage mode spirit this is a very positive outlook to see this vision coming true, helped by some large international product companies. Ultimately the overall market transformation towards product innovation is natural but it enables us to raise the bar of the competency as well as to facilitate bringing people back from abroad. 
Translated into our goals this also means further development of our talent and also bringing new opportunities around. The 2020 plan foundation is on people's growth as this is the underlying layer of our success. It means fostering creativity but also enabling leadership and management growth while ensuring technological excellence keeps flourishing. So, ultimately the local ownership and well-established cooperation with the team in San Francisco are fundamental to allow a lot of agility in sourcing as well as tuning growth program efficiently.
Speaking specifically about music, we are looking forward to fostering cooperation with local artists. We did a few successful initiatives in 2019 and we will roll further in 2020 by broadening the artist scenery while sticking to the diversity in terms of music culture and genres, and at the same time aligning this with the extensive investment we are doing in our Smule and AutoRap applications. This helps both sides – artists and us. Everything we do at Smule is aligned with our vision for building an international mindset while heavily respecting local specificities and culture.
Is there a secret recipe for which people decide to join Smule?
Angelina Galabova: We understand that we can only be successful as a company by hiring smart, qualified people that work well together and we are already good at that. We know how important that is and make conscious efforts to support it. First, we know that people learn best from each other and get challenged while working with intelligent and knowledgeable colleagues. Thus, we aim to raise the bar with every new hire and have the best in the market. Second, every person is unique. The training we offer is based on personal needs and tailored specifically for the person, not a "one size fits all" type. In 2020, we are going to introduce individual development plans to further the unique career growth for everyone. Not least, we make sure to offer to all our colleagues, opportunities for participation in local and international conferences, so they keep up to date with professional trends across all our key areas and develop their professional network.
To an external observer, it seems almost like an obsession putting the fun and creativity element upfront. How do you keep the balance between creativity, achieving business results and developing state-of-the-art tech?
Mariya Ivanova: Well, our culture is inclusive, and we are mostly focused on community elements and real-time experience. You can see this both in the way we live as a company on a daily basis and in the way we translate this spirit into our technology. You cannot have one without the other. From a technological point of view, for us, it's essential to allow our users to freely connect and show each other support and appreciation. Now imagine how inherently hard it is to create and maintain a system that allows people from different parts of the globe to sing together real-time without latency regardless of the internet quality and smartphone devices. To make this work for all possible songs and user voice types, we need to do a lot of smart architecture designs, optimizations, comply with the latest mobile architectures and use modern technologies in an agile manner. A team able to create this technology needs to have a certain mentality and a certain environment to foster creativity in all areas.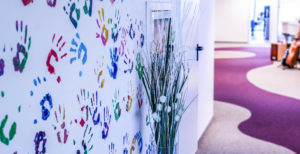 Angelina Galabova: True, it's probably hard to grasp this as an external observer. We have been creative in the ways that we are using to get prospective hires feel our vibe. Honestly, our Meetups are definitely the One. These are open events, held in our office, on specific, job-related topics where every team hosts an event. Meetups are a great way to feel a Smule atmosphere, learn more about our apps, understand more about a specific team, etc. Of course, also to try out our instruments (smiles).
For this management team and 18 months on the go, a bright future for products on the intersection between music and state-of-the-art technology exists and this enables broad dream. They want to create something unique but also leave a footprint while having fun together, of course. Smule is a place for multi-instrumentalists in many different areas beyond just music or just tech, and its team will continue fostering this potential while working for its global consumer footprint and its geographical multi-offices. Sofia has found a different spirit and energy because at the time of complexity to create a new structure from ground zero in Sofia (almost impossible most say), it looks like a wizard has been able to pull it out. As they say, Alone it's Music. Together, it's magic.
If you'd like to find out more about Smule and career opportunities there, you could also check:
+ More about the company , its Bulgarian office and the latest updates about it
+ Smule Bulgaria is on breathing in new life into a popular rapping app