LIVE STREAM FROM 2:45 P.M. (CET)
SpaceX and OroraTech send first forest fire monitoring satellite into space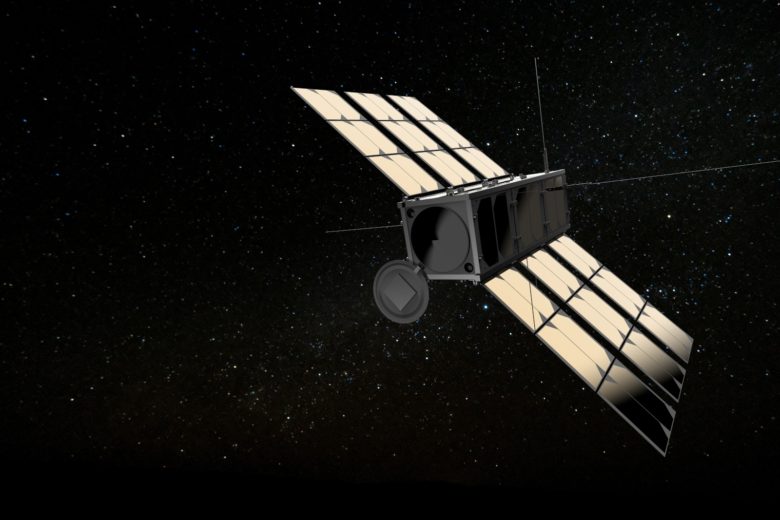 Global warming not only threatens biodiversity but is also the trigger for increasingly frequent environmental disasters. Germany had to experience this for itself last year when dramatic floods cost many human lives. The other extreme is forest fires that raged on the coast of Greece or Sicily last year, for example. In California, they have already become the norm. In order to be able to better detect and fight such fires in the future, especially in large and unpopulated areas, the Munich startup OroraTech was founded in 2018. Together with SpaceX, they are starting a huge mission today.
Launch of mini-satellite with SpaceX today at 4:45 p.m.
Until now, the start-up from Munich has developed an early warning system for forest fires that accesses and evaluates satellite data. They still needed images from weather and research satellites for these analyzes, which are operated by the space agencies NASA and ESA, for example. But the data is not complete, as there is a gap of six to nine hours in the afternoon, said founder Thomas Grübler to the Handelsblatt. In order to improve the data situation in the future and to detect sources of fire more quickly in the future, Orora now wants to launch its own satellites into orbit.
They have waited a long time, now the time has come: Today, January 13, 2022, OroraTech will launch its first satellite onboard a SpaceX transporter and put it into orbit. The whole thing can be followed via live stream from 2:45 p.m. After some speeches and discussions announced in advance, the rocket is supposed to take off at 4:45 p.m.
How excited the founders are about it, they share in a LinkedIn post: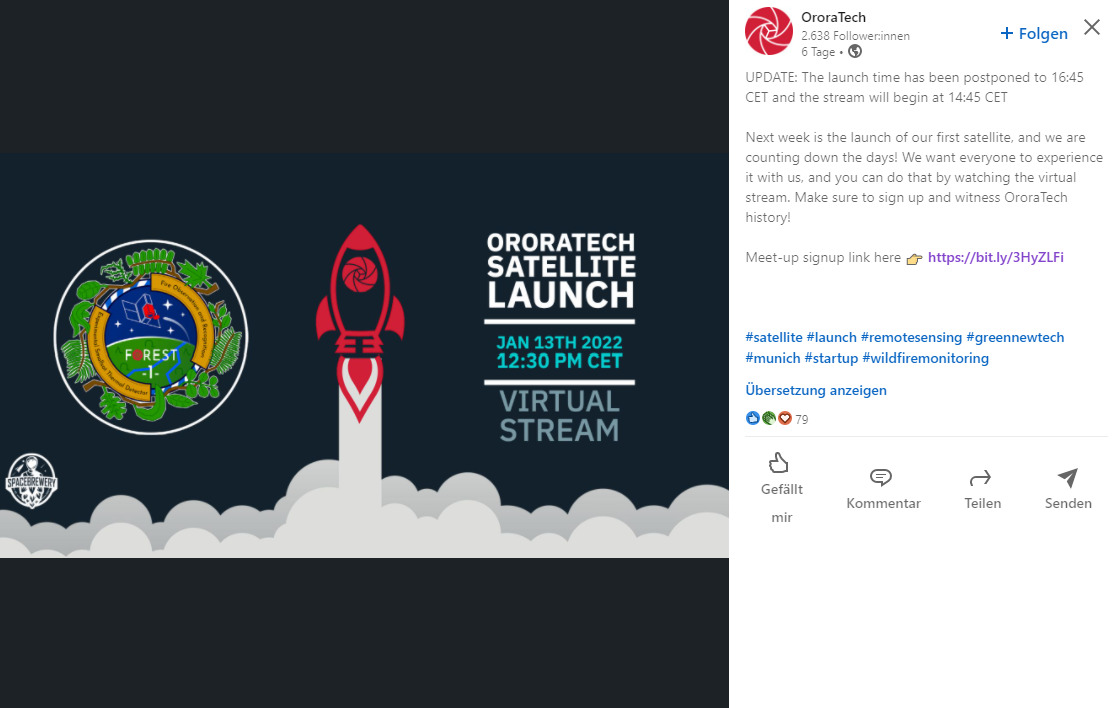 Around 100 mini-satellites are planned
The mini-satellites are only as big as shoe boxes, weigh around eight kilograms, and should be equipped with thermal imaging cameras developed in-house. After the first prototype is now flying into space, the first device is expected to be ready for operational use in 2023, says Grübler. There, too, the rocket operator SpaceX will take over the transport into space. According to Handelsblatt, OroraTech's goal is to put around 100 satellites into operation in the next five years. Then the earth should be able to be scanned at any time of the day or night.