Competition
Two Bulgarian Startups Were Awarded During Startup Europe Summit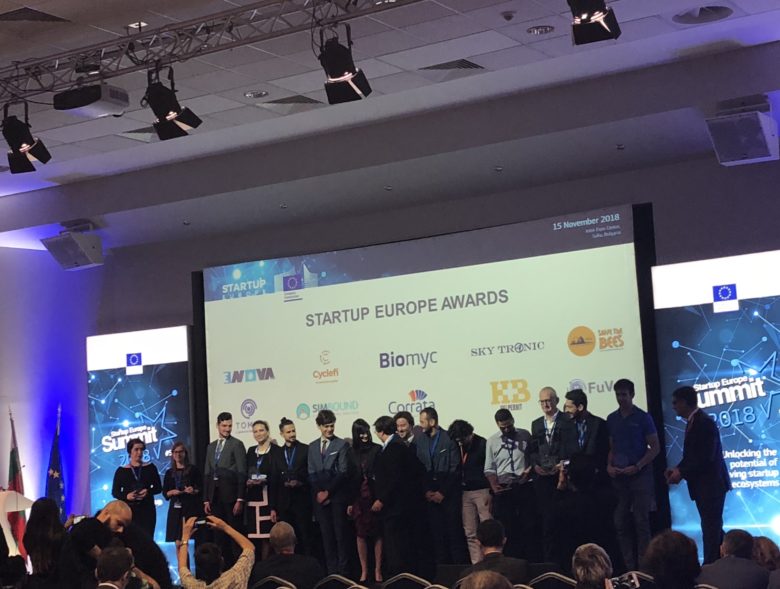 Biomyc and Enova are the two Bulgarian companies that were selected among the top startups in Europe during the Startup Europe Summit 2018.  Together with another 16 winners, the Bulgarian companies will receive access to the mentorship program Accelerator Startup Europe and to European Funding.
In course of the past several months 134 companies from 16 EU and neighboring countries have applied for the StartUp Europe Awards.  They were competing in 18 categories and went through a selection process and the ones of choice got the chance to pitch their ventures in front of investors, CEOs, accelerators to European authorities and technological journalists.
The Bulgarian Sustainability winners
Both Biomyc and Enova are companies working in the field of sustainability and environment. Sustainable and green technologies have been trendy topics in the early stage startup ecosystem recently.
The "Green Tech" winner Biomyc is a young biotech company started in January 2018 with the idea to replace plastic materials with natural structures. The startup uses agricultural crop residue to develop different organic products such as packaging, composite boards, construction materials and even leather. Biomyc is aiming to open up a small pilot production facility to run first product series by mid-2019.
Enova, the "Water Innovation" selection, is a one-year-old company that grew out of a university lab. Its core product BOD is a monitoring system based on biosensors capable of detecting and quantifying the organic pollution in water. Enova's mission is to develop innovative instruments for better and faster water quality monitoring.
The other winners
Among this year's winners, there is clear dominance of the Spanish, Irish and Italian entrepreneurs. Here is the complete list of the startups that got recognition: