founders' stories
Startups At Times Of Corona Crisis Vol. 1: Hospitality Industry, Umni And The Chatbots As A Potential Business Recovery Tool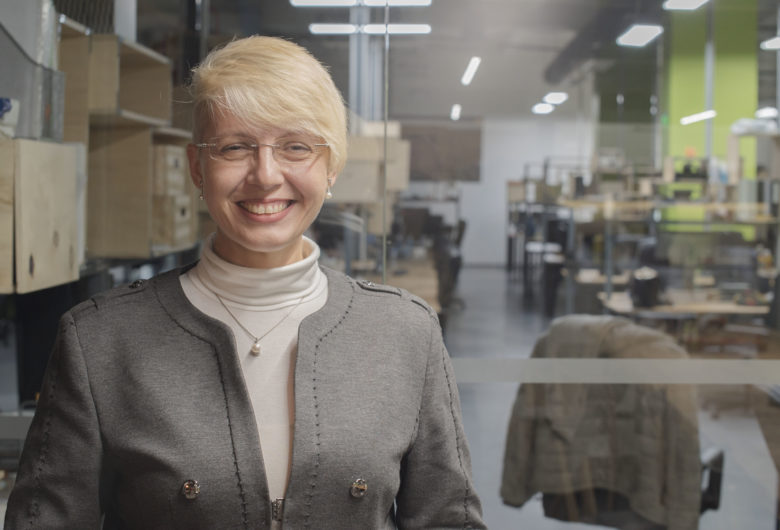 Which startups won't make it and which will go out of the crisis as winners. Events industry, travel, leisure, real estate, hardware, are the hardest hit sectors. Yet does it apply to the startups in these industries? Do tech startups stand the chance of losing the game for not having the financial resources to sustain, or will make it because they are flexible and adaptable? We ask founders from the most affected sectors. 
Borders closed, cities closed up, tourism canceled till further notice. The hospitality business is not in a good position, and so we'd expect also the startups. The drop in the share price of tech companies in the travel domain (which also includes hotels and guest houses) is 41% in March 2020. Booking.com's valuation, for instance, is also down by 38%, which in their case means around €20B, shows data collected by Dealroom. So what about the small tech companies that specialize in services for the tourism sector? It turns out it really depends on their activity.
Umni is a Bulgarian chatbot startup that works predominantly with hotels and guest houses, with 64% of its clients coming from this field and mostly on the local market. The core product of Umni.co is a virtual assistant that provides customers, mostly on Facebook Messenger, and own websites, with answers to a certain amount of frequently asked questions.  In 2018, the young company received an investment of undisclosed amount from a Canadian VC fund called Loyal VC, and at the end of last year, another small angel round was closed.
Now with hotels closed down and owners uncertain about the upcoming holiday seasons, we'd expect Umni to be struggling with the situation. But it turns out that it's not that bad after all. Why? Here's what co-founder Elitza Stoilova shared with us.
Trending Topics: Part of Umni's business is dependent on the hospitality sector which is currently the most affected one. How is the current situation impacting your business?
Elitza Stoilova: Our team is using the break in the normal business communications and business life overall to focus on improving the chatbot service we offer to hotels by developing and adding new features and functionalities that will make it easier for hotels to manage their chatbots and provide them with more flexibility and benefits. This is a time for us also to study further the market and identify potential customers and partners. Although it looks like the hotel industry is dead, in March and April Umni signed 4 contracts with hotels. There are businesses that understand that now is the right time to implement this technology and work on their chatbots with us to be able to use the fully functional chatbot when the crisis is over and they will be back to the market. The 24/7 smart chatbots will provide them with the necessary advantages with regards to the competition, employee time optimization, saving on resources and dealing with customers who after the crisis will be even more digitally demanding and safety conscious. 
What is your company's immediate response to the situation?
Umni offered free chatbot implementation, and free maintenance until September 1st'20 for a basic hotel chatbot in one language. This would allow Umni to help as many businesses as possible for our team without the financial burden for hotels paying now, when they are in a really difficult situation, at the same time allowing them to be innovative in their planning and recovery strategy by adding a chatbot to the team.
How long do you think the current situation will have an effect on your business?
There are more and more chatbots popping up in the media as stories – COVID-19 boosted a wave of chatbots on the subject by various organizations and in various communication channels, also in webinars and workshops about the post-crisis.The world keeps pointing to chatbots as a necessary recovery business tool. This promotes the technology in our favour. We hope this will be noticed by the businesses and will provoke the thinking in a chatbot direction.
If nothing extraordinary and negative happens locally, we believe the health crisis will be over by June, there is still a chance for a late summer season from July. The local tourism market most likely will have a V-shape recovery, at the beginning with low occupancy, lower room rates, and not all businesses will participate. We think in the next 6 to 9 months the businesses that depend on the local market or pivot to the local market will start their recovery and will need to solve business problems where chatbots will be helpful. The businesses that depend on internal travelers and would like to stick to them, will need to wait longer.
What are the alternatives (products, services) you are now thinking on?
About half of our customers are from the tourism industry, however, Umni as a chatbot agency also serves customers from other niches. For example, we have customers from the financial sector, medicine, the public sector, as well as companies from the service niche. Our alternative is to keep our doors open to businesses from other industries.
Are you currently focused on short-term survival or rather on the longer game? What are you doing?
We are focused on the long-term game, we stand the chance to be a leader on the market and know what we have to do about that. On the IT-side we work on the product and service development and improvement, on the sales and marketing side – a lot of reading, research, and planning for the next months.
As a co-founder, has the thought of a new venture/ completely new life and business direction already crossed your mind?
No, it hasn't. I truly believe what Umni does is important for our customers and it is a piece of the puzzle of how a successful hotel or business will look like in the near future. Chatbots are a necessity and this health and economic crisis will show many of the businesses how vulnerable is the communication with the customers without using this or other technology.