achievement
Bulgarian Chatbot Startup Umni.co Attracts an Investment From Canadian Female Supportive Fund Loyal VC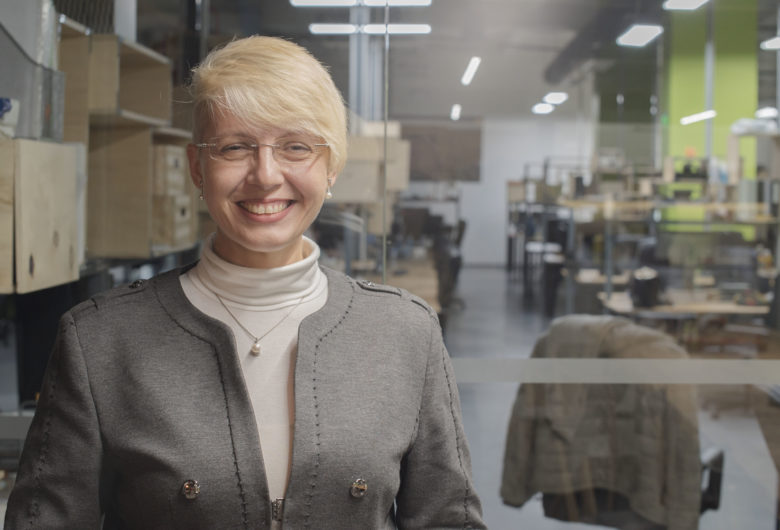 Umni.co, a female led venture that graduated from the pre-acceleration program of Founder Institute Sofia in 2018, has attracted its first investment. The founded by Elitsa Stoilova company develops customer care digital assistants for various sectors such as hospitality, entertainment and healthcare. At the end of 2018 Umni.co received its first investment of undisclosed size to further develop its "bot as a service" after the startup was recommended to the Canadian Fund Loyal VC.
There are two interesting moments in this story. First, Stoilova started her venture after 40, leaving a decade long career in hospitality management abroad, and went through a pre-acceleration program in Bulgaria. During the 13 weeks in Founder Institute Sofia she turned upside down her initial idea to create a tool for hotel managers to help them optimize internal processes and came up with a completely new concept. Secondly, Umni.co is the first Bulgarian FI alumni startup to get recognized by Loyal VC – a fund, closely working with Founder Institute that invests based on recommendation from local pre-accelerator leaders.
Chatbot business and the market
The above  mentioned new concept of Stoilova doesn't sound novel indeed but might be a good fit for the local market. The core product of Umni.co is a virtual assistant that provides customers, mostly on Facebook Messenger, Viber and own websites, with answers to certain amount of frequently asked questions. From a technological point of view, there is nothing hyped and unnecessary, it all comes down to observation of customers' needs and updates. "We don't use any machine learning algorithms,  artificial intelligence or data mining. It all comes down to a proper analytics of the customer inquiries and adjustment of the information", Stoilova explained. According to her, it takes between one and three months of onboarding – analysis of business processes and customers' needs, before the implementation. Stoilova's business model is simple – bot as a service. The cost is rather low – four-digit sum for the implementation of the virtual assistant, and a three-digit monthly subscription afterwords. Umni.co also has its first clients – three from the hospitality sector, a dermatological center, a dancing studio, one singer, one HR agency. They are all on the Bulgarian market and Stoilova plans to stay here and focus on hospitality till the product is fully tested.
Now, globally the chatbots are a fast growing business with a market estimated to reach $1.3B in five years (growing from $250M in 2017). The expectations for the exponential growth are mostly related to the evolving AI technology, the fact that the virtual assistants are becoming more and more a natural way of communication for many customers. Gartner indeed forecasts that already next year more than 50% of medium to large enterprises will use chatbots to support products. However, as a recent review by Forbes states companies are still failing to leverage the full potential of chatbots due to too much effort on tech advances and to less investment in front-end design.
To write this story, besides talking to Stoilova, we also used the own chatbot of the company and some of the others implemented by Umni.co. They were instrumental in providing comprehensive information about core activities and offering options to make reservations through the messenger. The local market which is indeed the target of Umni.co for now, could benefit a lot from the service as it also supports both Bulgarian and English language. In addition, the local business is still early on in the adoption of such services which might be an opportunity for the young company.
The first investment of Loyal VC in Bulgaria
It is also an interesting fact that the Canadian Loyal VC has chosen Umni.co as its first investment in Bulgaria. The fund has a strict policy of investing only in pre-seed companies that have been referred either by a leader of a local branch of the pre-accelerator Founder Institute or by their INSEAD community. This means the model or the management of Umni.co was impressive enough to be recommended, even though it doesn't sound like the next Facebook.
Loyal VC has an interesting funding model, based on a 'try before you buy' approach. It initially invests a five-digit sum in a company and starts monthly mentoring for two years. There is a one-in-three chance at a six-digit financing offer within 3+ months, with $1M+ financings possible thereafter. The Canadian VC invests globally and supports female entrepreneurship – it has portfolio companies from the US to Turkey and Thailand, and close to 40% of the backed ventures are led by women. In other words, the deal is an opportunity to grow and develop for the local chatbot company Umni.co, and an open door to Bulgaria for Loyal VC.