founders' stories
Startups At Times of Corona Crisis Vol. 4: Airline Industry And Traveltech Startup Colibra's New Financial Product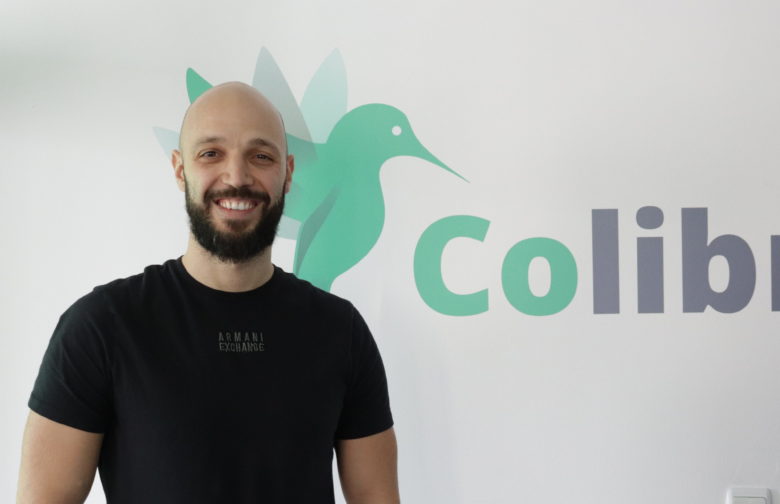 Which startups won't make it and which will go out of the crisis as winners. Events industry, travel, leisure, real estate, hardware, are the hardest hit sectors. Yet does it apply to the startups in these industries? Do tech startups stand the chance of losing the game for not having the financial resources to sustain, or will make it because they are flexible and adaptable. We ask founders from the most affected sectors. 
Flights over Europe nearly evaporated as the coronavirus spread across the continent, forcing lines like EasyJet, Lufthansa, Ryanair and Wizzair to cut a minimum of 80% of their flights. On a global scale, a 20% drop in revenue –  by between $63B and $113B could be expected, forecasts The International Air Transport Association (IATA). The whole travel industry is suffering from the current situation, and so the tech companies in it are experiencing hard times. Fewer flights mean less business especially for startups in the claim handling domain such as Colibra. 
Unlike more traditional companies that operate according to the EU directive 261 that regulates the compensation right when a flight is delayed three or more hours, with Colibra, the users receive compensations for any minute of delay after the first hour. In a nutshell, the startup buys from the passenger the right to claim and potentially receive his or her compensation of between €250 to €600 in six months. The passenger gets instant guaranteed cash according to their guess – between €30 and €60. Colibra generates revenue through a 20-25% commission on the compensation. The rest of the compensation after Colibra has received its cut of 25%, is then distributes to passengers who don't really have the right to claim any compensation according to the directive. To make this work, however, the startup needs volumes and also a lot of floating capital. The second is assured already, as the startup recently raised a €2M seed round, however, the drastically reduced number of flights can seriously affect the business. We talked to co-founder Miroslav Zaporoshanov, about their current state and actions.
Trending Topics: Colibra's business is dependent on the travel industry. How is the current situation affecting your business?
Miroslav Zaporozhanov: To be quite honest, at Colibra we expected that the travel ban and restrictions across the world would have impacted more negatively. We still have a triple-digit number of registered trips daily. Yes, the number is  50% less from the period before COVID-19 but we're still doing fine in the most turbulent times the travel industry has ever seen.
What is your company's immediate response to the situation?
Product-wise we had to trim part of our financial risk since we pay our own money for cancellations. After the imposed travel ban across the EU we temporarily discontinued compensating canceled flights due to COVID-19.  On the other hand, during the ongoing COVID-19 crisis, Colibra remains the only company in the world paying compensation for flight delays. Airlines may not reimburse clients for their flight tickets but Colibra still pays them 24 hours after their delay.
Marketing and PR wise, we're using this unique proposition to create even more brand awareness for Colibra across the EU by establishing more in-depth relations with large media outlets.

How long do you think the current situation will have an effect on your business?
We're operating in a vast market and even a slow-to-modest recovery will also be ok for us, leaving big room for growth given our current position. I expect that we'll see normalization in our business operations by mid-summer.  
What are the alternatives (products, services) you are now thinking of? Are you planning to accelerate the development of the other features we spoke about last time?
Since next week Colibra users can get their flight delay compensations paid directly in bitcoin. At the moment we're also focusing on building strong b2b relations with some large corp travel partners as they continue to see us as a great add-on to their service. On top, we're working on a new financial product but I cannot share more about it at this time.  
Are you currently focused on short-term survival or rather on the longer game? What are you doing?
We're doing both. We can enjoy playing the longer-term game only if we survive today. In that sense, we're doing everything necessary to prepare ourselves for even worse times. We extend our runaway by trimming non-essentials and marketing spent and focus on improving our UX, product offering and back-end processes so we can easily stitch to 6th gear when the time is right.
As a founder, has the thought of a new venture/ completely new life and business direction already crossed your mind? 
Yes. I think entrepreneurs have learned to spot opportunities all around but that holds especially true in times of crisis where huge problems present themselves more clearly. 
This may also interest you: 
Vol. 1: Hospitality Industry, Umni And The Chatbots As A Potential Business Recovery Tool
Vol. 2: Housing Tech, Gaida.ai And Setting The Rules Of The New Upcycle
Vol. 3: Startups At Times Of Corona Crisis Vol. 3: Events Industry And Evedo's Pivot