lessons learned
What We Can Learn From WeWork & TeamViewer: The Fundamentals of Executing a Successful IPO Are Not Changing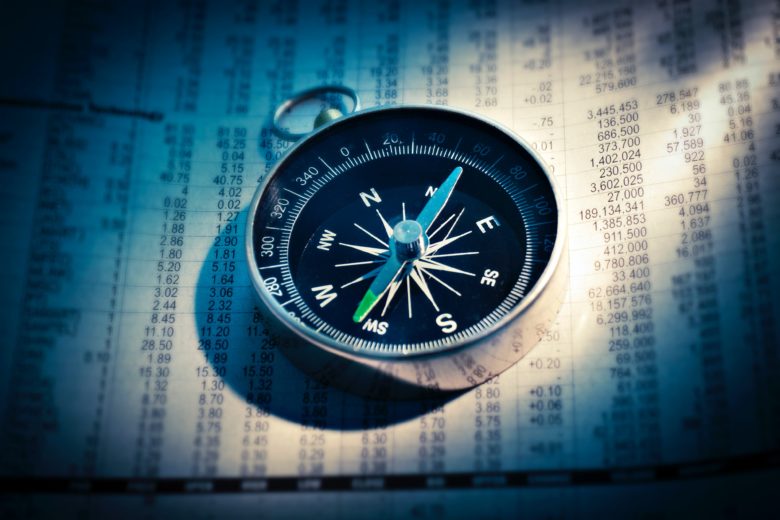 It's a long-awaited event for early investors. Long-standing employees are getting more and more excited. A huge milestone for the company founders and management.
Initial public offerings (IPOs) used to be that glorious moment when profitable organizations listed their shares on the stock exchange in pursuit of further growth and expansion. Yet, nowadays, it seems like every other business in need of additional capital would go for it. So far, 2019 has seen the likes of Uber, Lyft, Slack, Pinterest, and TeamViewer hitting the secondary market with a varying degree of success, while WeWork felt short of even getting there after the continuous scandals surrounding the 'space-as-a-service' pioneer.
What factors determine whether an IPO will be a triumph or a failure? According to Christoph Boschan, CEO at Vienna Stock Exchange, there are two things that matter more than anything else: "The investment story and the timing".
There might not have been many Bulgaria-born businesses chasing the stock markets until now but with the significant development of the local startup ecosystem over the past few years, it's probably a question of time before the option of going public increases in popularity. Hence, following our investigation of the reasons for doing an IPO, we decided to dig deeper into the components of investor-winning IPO filings and explore two of the most contrasting public offering case studies this year – WeWork and TeamViewer.
IPOs are for (soon) profitable companies
Not surprisingly, the reason most investors put their money in stocks is the expectation for a decent financial return. If the company makes a profit, the investors would most likely also make a profit. Simple enough, isn't it? The IPO prospectus provided by The We Company, (the parent company of WeWork) tries to tell us a story that's a bit more complicated:
"We have a history of losses and, especially if we continue to grow at an accelerated rate, we may be unable to achieve profitability at a company level …for the foreseeable future." – WeWork IPO prospectus statement.
Amongst other curious disclosures that raise eyebrows in WeWork's case, this blunt statement suggests that at the time the company's management had little interest in bringing earnings for current or future backers. As underwriters would tell you, IPOs are all about managing investor expectations for shareholder value, so it makes sense that in the end, WeWork had to postpone its listing on the stock market…for the foreseeable future.
On the other side of the coin, we have TeamViewer, a company that embarked on the IPO journey with cash profit margins of 52%, steady recurring revenues, and high customer lifetime values. In consequence, the German provider of access to remote computer devices scored one of the most successful IPOs in European history and is now looking to grow into new markets.
Growth is important and it's often worth sacrificing short-term profits to build up a business with no real competition. Amazon and Google did wonders utilizing that strategy. However, both companies had a clear vision for becoming profitable in the long run. More importantly, besides sustainable and scalable business models, both companies had admittedly brilliant management behind the wheel.
Leadership and culture matter
Of course, the long-term success of a given company doesn't derive just from the financials. History remembers many businesses that turned to profit for a while and went down in a matter of months. Given that when one buys stock, they expect to hold it for a non-trivial amount of time, IPO experts would usually insist that the quality of the management team matter at least as much as the positive numbers in the bank.
The number of WeWork tenants is undeniably growing very fast. But prior to the IPO delay, so was that of high-profile exits and employee lawsuits. For reasons ranging from sexual harassment through discrimination to disrespectful treatment, WeWork kept losing key executives throughout the summer. Adam Neumann, CEO of the company, has often been called on his pretentious behavior and grandiose announcements, ranging from a desire to become a president of the world through living forever to generating a wealth of over 1 trillion American dollars. There are cases when low profitability and high valuation can be justified with a bet on the strategic game of the founder, but when a large fraction of his own employees don't feel like backing him anymore, it's hard to see this bet paying off.
Every company has to deal with a fair share of conflicts and tough times. The question that matters is whether the culture built over the years will push the company forward or take it down the spiral. As TeamViewer's former CEO, Andreas Koenig, puts it: "Living your Beliefs = Culture". Acting on believes like customer centricity, respect for the individual, and honest communication may not always guarantee profits, but in TeamViewer's example at least appears to have boosted employee support for the company and given them the motivation to overcome the day-to-day struggles.
Marketing for the win
"Communication with investors is critical. I would recommend to future emitents to pay special attention to the messages they send to potential investors during the IPO process." says Svetozar Iliev, CFO of Allterco PLC, a Bulgarian company that went public in 2016 and has enjoyed a steady share price growth since then.
What does good marketing mean in the context of public offerings? Well, as with any other sale, the company executives need to build trust with their target audience, in this case the people with money to invest. If the prospective investors can't understand your value proposition or end up thinking you are hiding important information, as WeWork learned, that will most likely be the end of any dreams for a successful IPO.
After all, one area in which TeamViewer truly excelled during their listing process was the ability to tell a clear and consistent story. One that engaged investors and made them believe in the future success of the company. Because even when you have all sides of the business in order, storytelling remains the primary means of persuasion.
+++ Biodit and why the first startup IPO in Bulgaria failed +++