STUDY
Sustainable future: The interest in green jobs is increasing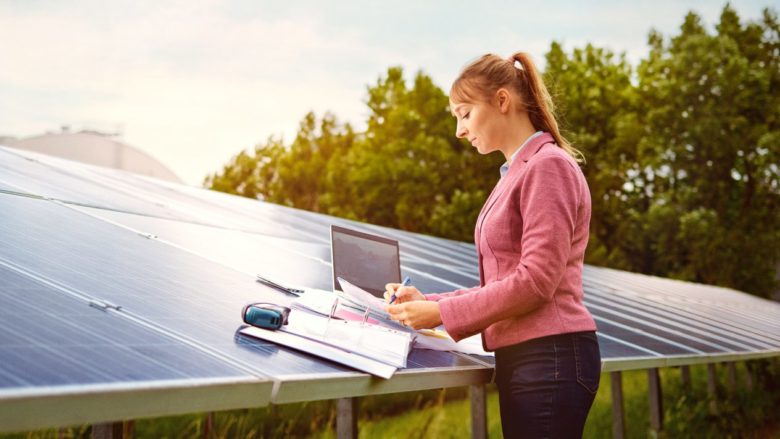 Green jobs, i.e. occupations in the environmental sector, are becoming more and more important.
At the end of November, the Association of Austrian Waste Management Companies (VOEB) published a study on the importance of green jobs in Austria. To this end, the market and opinion research institute Marketagent.com surveyed 1,500 Austrians between the ages of 14 and 69 on the topics of waste management and green jobs in May 2021. The result: Green jobs among Millennials and Generation Z are particularly popular.
The Austrian energy provider, Wien Energie,  has recently published a study on green jobs together with Deloitte Austria. In the course of this, however, a significantly smaller group of people and only from certain sectors were interviewed. As part of a quantitative data collection in summer 2021, the social research institute Sora surveyed 176 representatively selected graduates from a BMS, HTL, or a degree in mathematics, computer science, natural sciences, and technology (MINT) between the ages of 25 and 40 years. It became clear that among the participants, every 4th person wants to work in a green job. However, there is uncertainty about how green the jobs will end up being.
The UK government also actively works towards boosting green jobs, BBC reports. In November 2020, the government announced £4 billion would be spent as part of its plans to create two million green jobs by 2030. PwC also launched an interactive tool to track the growth of the UK's green jobs market. The Green Jobs Barometer measures the relative performance of UK regions and industry sectors on their progress in developing green jobs over time. It aims to build an evidence base to assess and support a fair transition to net zero.
The Green Jobs Barometer is based upon five key pillars which can be explored below by sector and region:
Green job creation
Wider benefits of green jobs
Sunset jobs
Carbon intensity of employment
Green workplaces
43% of people could imagine having a green job
The study by VOEB has shown that almost half of those surveyed, 43%, are interested in a green job; among 14 to 18-year-olds, it is 60%. One in three respondents stated that they could also imagine a job in waste and resource management, according to the VOEB.
Arguments for choosing a green job are therefore a crisis-proof job (46 percent), as well as a job with meaning and benefit for environmental protection (42 percent), according to the information on the course content. In terms of content, the project management, research, and development, logistics, and laboratory work areas emerged as popular.
Trending Topics: Our new job platform powered by wecanbeheroes.io is here!
Definition of green jobs necessary
On behalf of Wien Energie, the social research institute Sora and Deloitte Austria exclusively interviewed people from the MINT area. Coming from these industries, 40% of the people surveyed stated that they did not want to work for companies that behave in an environmentally harmful manner. But that does not mean that the remaining group of people also want to work in a green job. According to the results of the study, this is what a total of 26% of the people surveyed want.
However, only 14% of those surveyed stated that they believe that green jobs can deliver what they promise, according to Wien Energie in a broadcast. Therefore, it must first be defined which professions belong to these "green jobs".
Social criteria also count
When choosing a profession, social criteria also lead to the decision. The study results published by VOEB show that for 70% of those surveyed a nice team, for 57% job security, and for 56% of the 1,500 respondents, the compatibility of work and family would be part of an "ideal" job.
The study carried out on behalf of Wien Energie also came to the conclusion that social components are playing an increasingly important role in choosing a career:
"Young talents are looking for an attractive overall package. Doing something meaningful through your own work is more important than paying. Generations Y and Z attach great importance to a good work-life balance and mental health in the workplace," said Anna Nowshad, from Deloitte Austria, in a joint press release with Wien Energie.