Health
Tech For Social Impact: AirLief, The Bulgarian Company Fighting Air Pollution, Sells The First 500 Of Its Protective Masks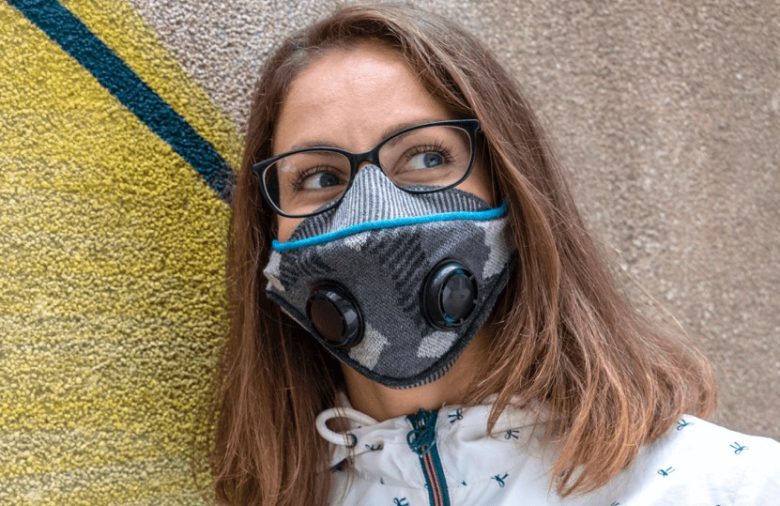 According to the World Health Organization (WHO), more than 15, 000 Bulgarians die prematurely every year because of air pollution. Especially in the wintertime, our country often registers harmful concentrations of fine particles and the past few months have not been an exception. 
Peter Zhivkov was born and raised in Sofia. Respiratory issues triggered by air pollution have caused him trouble since his childhood. Having experienced first-hand the negative health impact of fine particles, he started reading more and more on the topic in a search for a solution. In 2018, Zhivkov launched a mobile app that serves as a personal air pollution advisor. Developed with the help of health professionals, the AirLief app not only provides air quality information but also gives users practical tips on how to reduce their exposure to bad air. Today the app has more than 10k users in 68 countries. 
Fight against air pollution 2.0
In the meantime, Zhivkov began work on another measure against air pollution – a mask to protect users against even the smallest types of fine Particulate Matter – PM 2.5. These particles are amongst the most dangerous ones as they are smaller than 2.5 micrometers are thereby able to bypass the nose and throat and penetrate deep into the lungs. 
The idea for innovative protection against bad air originated a few years back at the Sofia Service Jam hackathon and was mostly funded by the EU WEAR Sustain Project. 23 months of work, 67 prototypes, and over 100 tests later, the AirLief mask is finally on the Bulgarian market as of November 2019. So far, over 500 people have already purchased one. 
While virtually everyone can benefit from using the mask, Zhivkov shares that the product has been built to address the issues with excessive air pollution two specific groups face: active city residents (cyclists, moped drivers, outdoor athletes) and people with respiratory problems. That said, one of the most popular items appears to be a version of the mask designed for kids and all the initial 33 sets are already sold with the AirLief team now waiting for user feedback before re-launching them.
From technology-first to customer-first
"In the beginning, we were thinking about a smart mask that integrates with the AirLief mobile app. However, as we talked to potential users, we realized that the market is not really ready to pay for a high-tech but significantly more expensive solution. People just wanted a comfortable mask with efficient protection, one that looks good and is made by high-quality materials," shares Zhivkov.
So, Zhivkov and his team listened. In the end, the mask's interchangeable filters were created to safeguard not only against fine particles but also pollen, bacteria and larger particles of dust. Recycled cotton was used for the development of a special 3D structure that ensures a larger filtering area while making it easy for the user to breathe. Last but not least, unlike most masks on the market, AirLief's protective gear has been built to last for a long time and is easily washable. 
The next steps
Besides learning from feedback to improve its existing products, the app and the mask, soon AirLief will also look for partners to expand to new locations that suffer from bad air quality. The exact markets are to be decided in the upcoming months but in any case, Zhivkov seems determined on solving the problem rather than focusing on a particular technology or model.
"We are not doing this for the money. Somewhere between business, research institution, and an NGO, AirLief is focused on solving a very big and very complicated problem. We are going to develop new products and features only if it makes sense in the context of the fight against air pollution," asserts Zhivkov.