MOBILITY
Tesla wants to build €25.000 car in Germany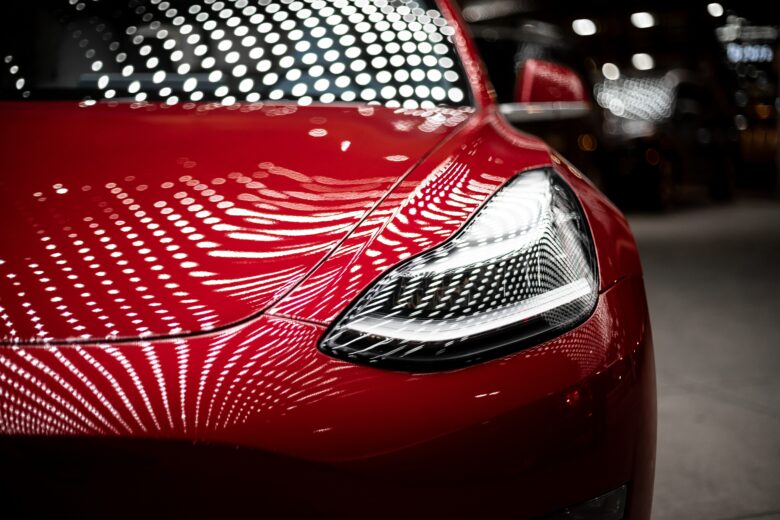 The US car company Tesla wants to build an electric car with a price of €25,000 in its Gigafactory in Germany, reports Reuters. This would be by far the manufacturer's cheapest vehicle. The Model 3 is currently the cheapest Tesla vehicle and still costs more than €40,000 when purchased new. With the cheaper model, the company wants to achieve broader acceptance for its cars.
Tesla wants broader acceptance of electric cars
Reuters cites a source familiar with the matter who declined to be named in the report. It is unclear when production of the cheap model will begin. Tesla itself declined to comment. The high price of electric cars is one of several factors that are currently holding back the acceptance of the technology in Europe and the USA.
According to automotive research company JATO Dynamics, the average selling price of an electric car in Europe was over €65,000 in the first half of 2023, while in pioneer China it was just over €31,000. Tesla boss Elon Musk has long wanted a more affordable electric car but said in 2022 that his company had not yet mastered the technology and put the plan on hold.
Rimac Energy: Croatian e-car company builds stationary storage for renewables
Gigafactory in Grünheide is set to double its capacity
According to Reuters, Tesla is close to an innovation that will make it possible to cast almost the entire underbody of the electric car in one piece. This should make production much faster and costs significantly lower. Expanding into the mass market is crucial for the company to achieve its goal of increasing vehicle deliveries to 20 million by 2030.
The German factory in Grünheide currently produces the Model Y, the best-selling electric car in Europe. The automaker plans to double the Gigafactory's capacity to one million vehicles per year. However, since March the company has not provided any current information about how many cars are produced there. At the time it was said that 5,000 vehicles were created in one week – that corresponds to around 250,000 vehicles per year.
SpaceX partners with ESA to launch European navigation satellites
Wage increase for employees from November
Tesla also informed employees on Friday that all employees would receive a four percent wage increase starting in November. The production employees will receive an additional €2,500 per year from February 2024. This corresponds to a wage increase of 18 percent in one and a half years. However, the German union IG Metall said in 2022 that wages at Tesla were around 20 percent lower than those offered under collective agreements at other car manufacturers.