SUSTainable mobility
Rimac Energy: Croatian e-car company builds stationary storage for renewables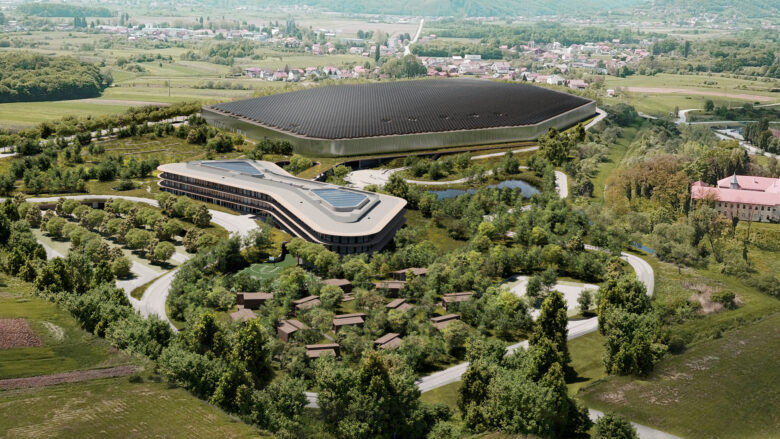 Croatian e-car scale-up Rimac Automobili has entered the market for stationary energy storage systems. The new Rimac Energy brand aims to accelerate the transition to a sustainably powered planet. To this end, the company claims to have developed a new type of electrical architecture that offers significant benefits in terms of performance, safety and availability. This includes up to 50 percent less energy loss and a 40 percent smaller footprint for the system.
The first pilot systems are expected to come in 2024
Rimac Energy aims to provide storage systems for utility, commercial and industrial applications, and charging solutions for e-vehicles. The company promises to produce all products entirely in Europe. The company wants to produce its pilot systems for selected customers this year and put them into operation in 2024. Large-scale production of ESS is scheduled to start in 2025 at the Rimac campus in Croatia and scale up to an annual production of more than 10 GWh.
"At Rimac, we have always been driven by innovation and a passion to push the boundaries of what is possible in the automotive industry. But we also know how important stationary storage solutions are for a sustainable energy supply for our planet. Given our track record in innovative battery technology, we are confident that we will play a crucial role in building Europe's future energy ecosystem and moving Europe forward on the global stage," said Wasim Sarwar Dilov, Director of Rimac Energy.
Rimac Energy wants to create a clean energy infrastructure
According to Rimac, this is an important milestone as stationary solutions are essential to unlock the full potential of renewable energy generation and drive the decarbonization of energy grids. The team of the new brand has continuously developed within the last 18 months and now consists of 60 employees. Initially, Rimac Energy will offer solutions for large commercial, industrial and utility applications, with battery backed solutions for fast and megawatt charging already in the works.
According to the company, it currently has several customer projects under discussion, including a pilot project with a leading renewable energy company that wants to offer battery storage solutions for its solar and wind turbines. "There is an urgent need for clean energy infrastructure to support the integration of renewable energy sources into the power grid by providing storage and balancing functions. Given our edge in EV technology and our commitment to sustainability, this journey feels like a seamless evolution for us," says Mate Rimac, Founder and CEO of Rimac Automobili.