cryptocurrencies
Tether: The Controversial Bitcoin Pump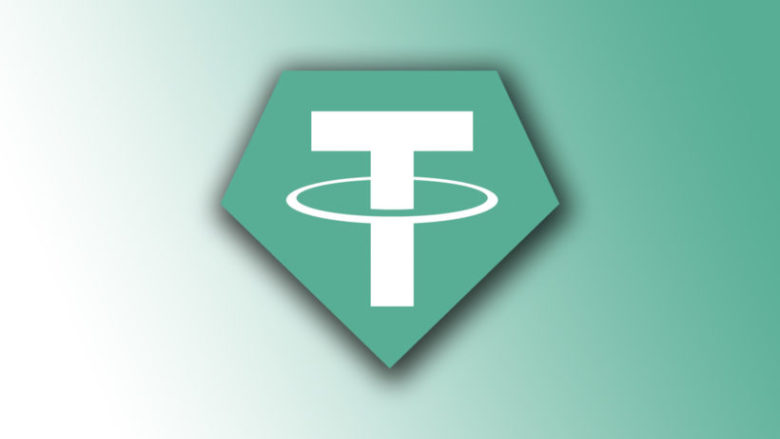 Bitcoin dominates the market – BTC's market capitalization now accounts for almost 70% of all cryptocurrencies traded on exchanges. But when trading cryptos at exchanges, there is one exception: on some days more tether (USDT) is traded than bitcoins. Especially when the prices of Bitcoin and co grow strongly or fall sharply, traders resort to tether. But why?
Trending Topics has teamed up with Austrian smart crypto trading startup Coinpanion to answer the most important questions about tether.
What is tether?
Tether was originally launched in 2014 under the name "Realcoin" by a startup of the founders Brock Pierce, Reeve Collins and Craig Sellars in Santa Monica. Soon "Realcoin" was renamed to Tether and was given the abbreviation USDT, under which Tether is traded on crypto exchanges. Now Tether is considered a stable coin that is not subject to the volatility of other cryptocurrencies and is pegged to the US dollar.
What is it used for?
Tether makes it possible to quickly exchange a crypto asset (e.g. Bitcoin, Ether etc.) for a traditional asset (e.g. US Dollar, Euro etc.) without having to leave the crypto exchange. A stablecoin, such as tether, is a crypto derivative: the representation of an underlying in the form of a token.
Thus, tether is mainly used in trading to secure price gains of volatile cryptocurrencies in less volatile assets. The intensive use of USDT can always be seen when bitcoin's prices suddenly start to rise or fall quickly. If prices rise, investors change USDT to BTC, ETH or other crypto assets in order to participate quickly in price gains. If prices fall again, they switch back to USDT.
How does it work technically?
According to the company behind tether, USDT tokens are used on the Bitcoin blockchain via the Omni Layer Protocol, on the Ethereum blockchain as ERC20 tokens and on the TRON blockchain as TRC20 tokens.
In this way, tether tokens cannot be mined, but are issued by the company behind them using its own smart contract. Originally, tether tokens were operated via the Omni Layer Protocol. At the moment they are generated via the Ethereum and recently also via the TRON blockchain.
Who is behind tether?
The company networks behind the stablecoin are very controversial. The issuing company of tether is Tether Limited, again a 100% subsidiary of Tether Holdings Limited, based in Hong Kong. The CEO is Jan Ludovicus van der Velde.
But there are also links with the company iFinex, which in turn operates the Bitfinex crypto exchange which was the first to enable trading in tether and where Jan Ludovicus van der Velde is also CEO. Because Tether also lent Bitfinex money, The New York Attorney General's Office started investigations against the companies in April 2019.
"Our investigation has determined that the operators of the 'Bitfinex' trading platform, who also control the 'tether' virtual currency, have engaged in a cover-up to hide the apparent loss of $850 million dollars of co-mingled client," says Attorney General Letitia James.
Who is holding it?
About 80 percent of all Tether tokens are in possession of about 300 addresses. This is the result of an analysis by Coin Metrics. "This is not unusual, however, since tether is mainly used on centralized crypto exchanges such as Binance. There you don't have your own wallet and the possession of the tokens is managed off-chain by the crypto exchanges.
The centralization oftTether is nevertheless seen as critical because there is a danger that the prices of cryptocurrencies could be controlled with the help of USDT under the control of a few investors. A study by scientists from the University of Texas at Austin concluded that bitcoin's high altitude at the end of 2017 was the result of a market manipulation in which Tether was used to artificially inflate the market.
Is tether really baked by the dollar?
There are currently about four billion USDT tokens in circulation that can be bought for one dollar each from Tether or other Exchanges. This would mean that the companies behind it would have stored four billion dollars somewhere in order to cover the value of the virtual tokens. But this is not the case.
Every tether is always 100% backed by our reserves, which include traditional currency and cash equivalents and, from time to time, may include other assets and receivables from loans made by tether to third parties, which may include affiliated entities
In April 2019, for example, the companies behind tether stated that only 74 percent of the coin was covered by dollars in the reserve.
Is it really a stablecoin?
The name Stablecoin results above all from the possibility of being able to exchange the tokens for US dollars equivalent at any time. Due to the short-term increase in trading activities and the resulting increase in trading volumes, there may be divergences between supply and demand, which is why tokens are exchanged for more or less than one US dollar. In the end, the Tether market is also part of an exchange, which is why the price is determined by supply and demand. For example, negative news can lead to increased sales and thus depress the price.