Future
Stories that Shape Tomorrow: Textbook on the Future History of Bulgaria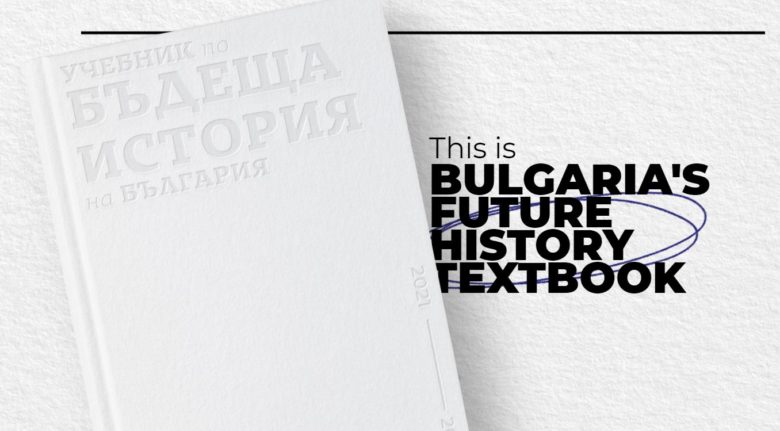 The "Textbook on the Future History of Bulgaria"  is a project by MOVE.BG which aims to reveal the possibilities for a positive development of Bulgaria in the next three decades. The main focus lies within the urgent actions and key reforms the local authorities need to act upon in order to ensure a more sustainable future and green economy.
Some of the main aspects the project highlights are the importance of intelligent and long-term expert planning, the need for modern and innovative solutions, digitalization, and automation in the contemporary world.
"In the textbook, Bulgaria grows from a modest innovator with a high resource-intensive and carbon-intensive economy to one of the leading countries in Europe with developed innovative and green business, protected nature, and happy home of enlightened people who create projects and businesses solving global challenges," shares the MOVE.BG team in a press release.
After the publishing and major success of the textbook in Bulgarian language, an English Summary of the ideas is now available. The translated version includes the top proposals in 7 different areas of development: Innovative Business, Industry 4.0, Skills of the Future, Circular Economy, Energy Transition, Climate Change, Biodiversity.

The "Bulgaria's Future History Textbook" is the latest initiative of the MOVE.BG-led Coalition "Green Restart", which unites representatives of innovative business and environmental organizations such as MOVE.BG, WWF Bulgaria, Greenpeace Bulgaria, and the Institute of Circular Economy. The union, established at the beginning of the COVID pandemic in 2020, works towards the sustainable recovery of Bulgaria, the green and digital transformation of the local economy.